It's more than time for me to get sewing for school.
I was lucky enough to be the recipient of some "hand me down patterns" from a good friend.  I'll be making both the dress and top from Sandi Henderson's Portabellopixie Claire Pattern.
I told my girls I would make the dress pattern without the apron for school and heard a chorus of "Oh please, make the apron, I love it!"  I'm not so sure about an apron for a school dress, but we'll see.
I'm hoping the top can be worn all year with a long sleeve layer underneath.  It certainly will make it through fall and spring with a sweater.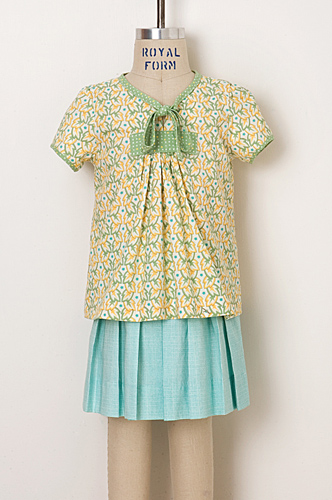 I'd also like to make the 2 + 2 Blouse and Pleated Skirt pattern from Oliver + S.  The skirt is especially high on my to do list.
Both patterns are a few years old, but have a nice timeless quality about them.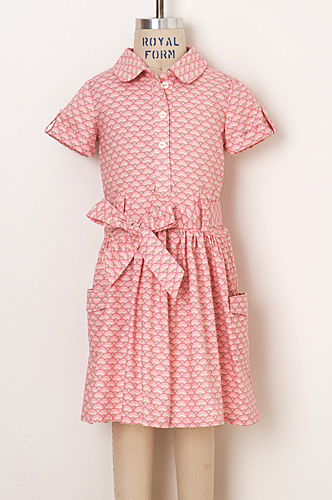 Speaking of timeless.  I love this Jump Rope dress pattern from Oliver & S.  It's on my wish list to make for my girls.  I think it would be perfect in a soft grey fabric.  My girls would prefer it in purple or aqua.  The pattern is out of print and only went to a size 3… but I'd love to find something just like in my girls size.
After being neglected a bit this summer, my sewing machine needs to be put to good use, just in time for school.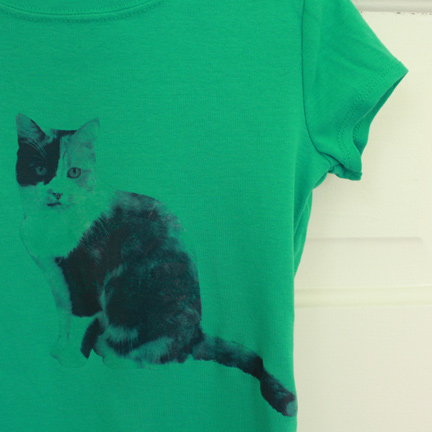 And so I don't totally neglect my son the homemade school clothes department.  I've had my eye on this tutorial for a while.  My son would love a shirt with a cool pic of his boys best friend, Finn.  There's a great tutorial found at the Long Thread.
And now for the winner of the $25 Visa Gift Card Giveaway courtesy of the Arm & Hammer Switch & Save Challenge:

Congratulations Kristie!  Email me with your address so I can get your gift card sent out.  Yes school supplies are high on our list too.  Oh my.

3 Responses to "School Clothes Round Up and Gift Card Winner"