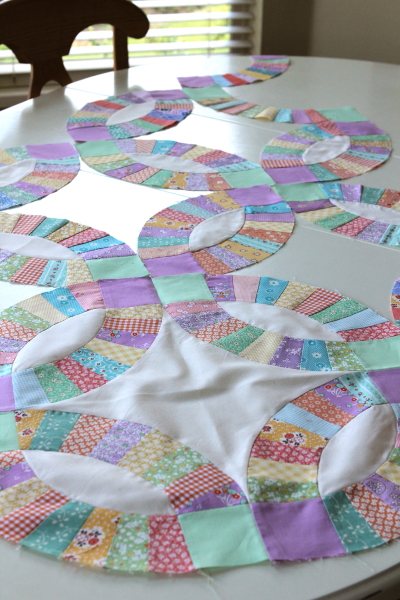 The pickledish blocks from my Bees Knees Bee partners have been arriving in the mail.  Thank you Bee friends!  It's so fun when your packages arrive.
This quilt is going to be so awesome!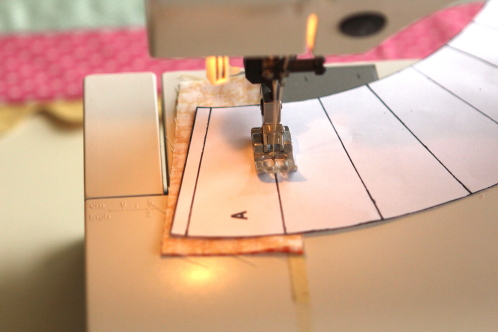 I've had multiple requests to share the revised arc template that I created from Aneela Hooey's original free template.  The lines I added made the paper piecing much easier for me.
I contacted Aneela and she graciously gave permission for me to share the template here.  You can download it by clicking here.  You can find the rest of the templates to make Aneela's pickledish and her wonderful tutorials on her blog comfortstitching.
6 Responses to "Pickledish Progress"