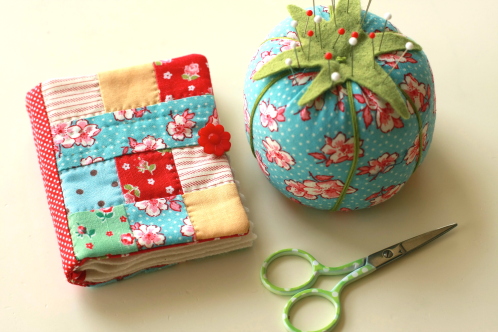 I thought I'd share a little gift I gave my girls for Christmas this year.  The tomato pincushions are from a tutorial found here on Martha Stewart.  The embroidery scissors, while not the world's best scissors, are a big step up for my girls.  They are great at cutting embroidery floss and yarn, which is just what my girls needed them for.  Plus they are super cute.
Our favorite part of their gift was the needlebooks, made from the fabulous tutorial from Amy of nanaCompany.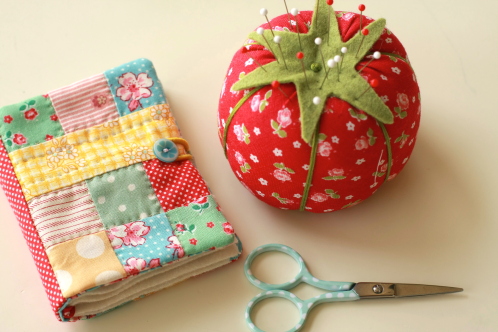 I just love when something useful can be so pretty.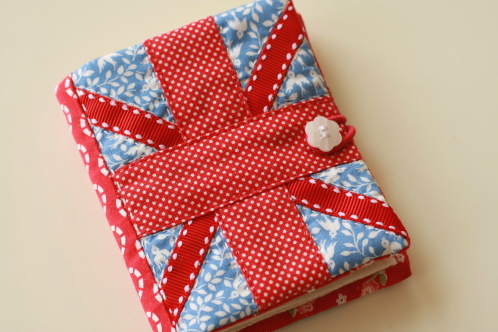 You can individualize the style of your needlebook just as you please.
I am super tickled about this Union Jack needlebook I made for a friend.  She loves to quilt and all things British, so I hope she loves her book.
I made the back "X" out of stitched grosgrain ribbon, stitched carefully down each side using matching red thread.
I made the cross using a tiny polkadot fabric.  I cut the strips wider than I needed by 1/2 inch so I could press 1/4 seams, then stitched it down the sides using the matching red thread.  It made an easy Union Jack.
I cannot get enough of the Robert Kaufman leafy stem and bird print.  I have it in a charm pack and have purchased several colors.  It's the sweetest fabric.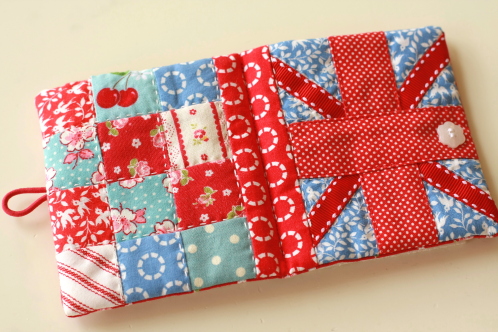 Her needlebook has a patchwork back.  This project is a great way to use up tiny scraps of your favorite fabrics.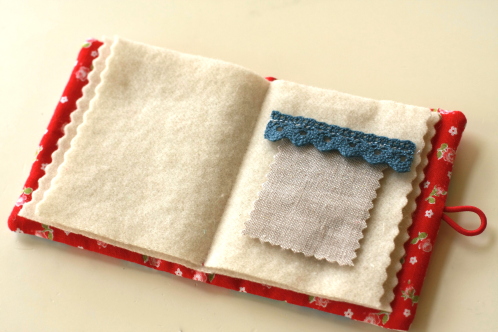 Since she's a quilter, I added a little flap of linen to hold her small quilting needles.
If you'd like to make a needlebook, you can find Amy's tutorial here on her blog, nanaCompany.
My girls have loved their gifts and are already putting them to good use with their embroideries.
The other day our sweet neighbor girl and friend was visiting and saw Lily and Emma's needlebooks.  "Oh!  I love those so much!  Are they hard to make?  I'm always loosing my needles!"
"I'll help you make one." I offered.  So I'll be making several more needlebooks this next week.
They only take a few hours and couldn't be easier or more fun to make.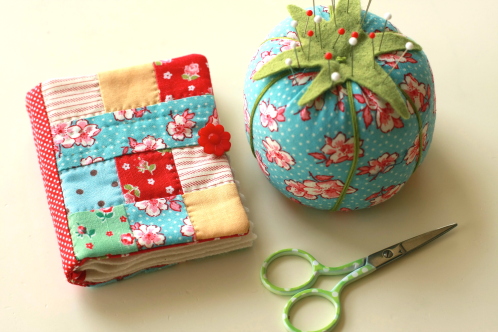 10 Responses to "nanaCompany Needlebooks"