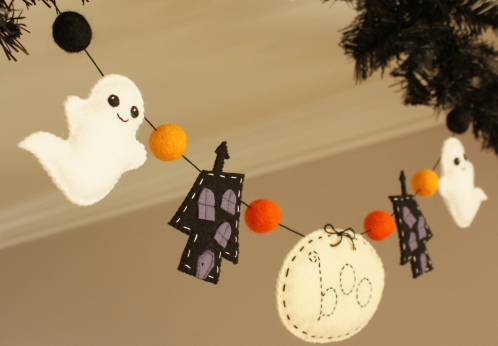 I am thrilled  introduce you to the very talented Amy of nanaCompany.
Several months back I found nanaCompany while wandering on quilt sites and immediately saved the address.  I am amazed that Amy only started blogging only last March.  She has captured my heart with her lovely projects and photography.  I love to drop by her site for inspiration.
Today Amy is sharing a few of her Halloween projects.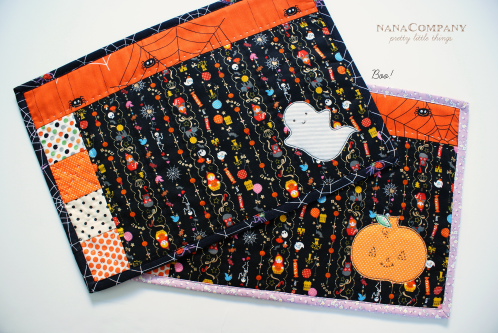 I love these quick and easy Halloween placemats.  Amy does a lot of pieced projects with applique and embroidery added for design.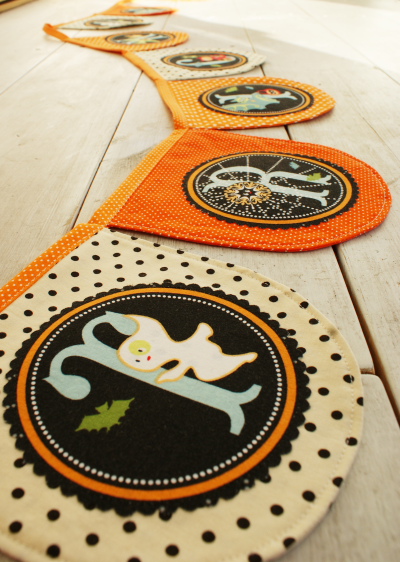 This Trick or Treat garland is wonderful.  I've got an itching now to make a garland with the rounded flags instead of points.  It makes it look like a lovely scallop.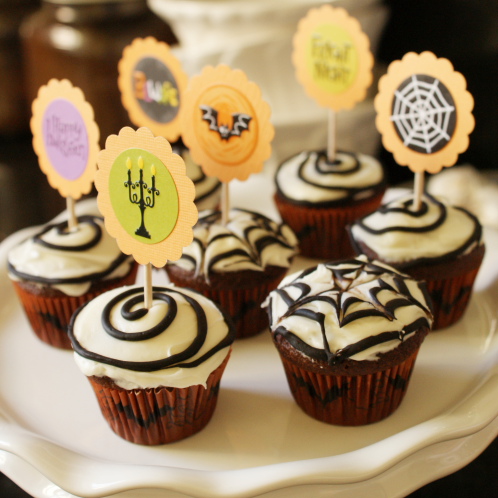 Amy's daughter Anne decorated these cupcakes, while Amy used her scalloped circle punch (one of my favorite tools) to make the picks.  I especially love the spiders web made by running a toothpick out from the center of the chocolate swirl.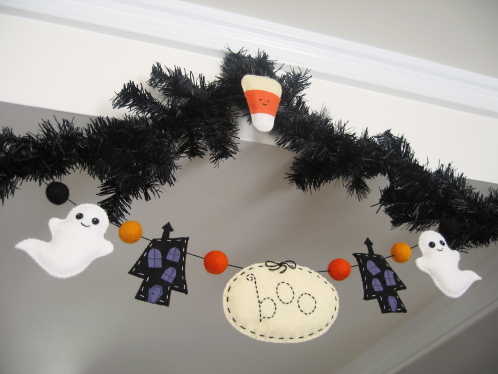 This little garland is so sweet and simple.  The happy candy corn is my favorite touch.  I hate to break it to him but I want to eat him.
Be sure to visit Amy over at nanaCompany.  You can also see more of her fabulous projects including more holiday fun on her Flickr page.
Thank you Amy for sharing your talent here on Make it Do while I'm am spending a bit of time with my family.

One Response to "A nanaCompany Halloween"