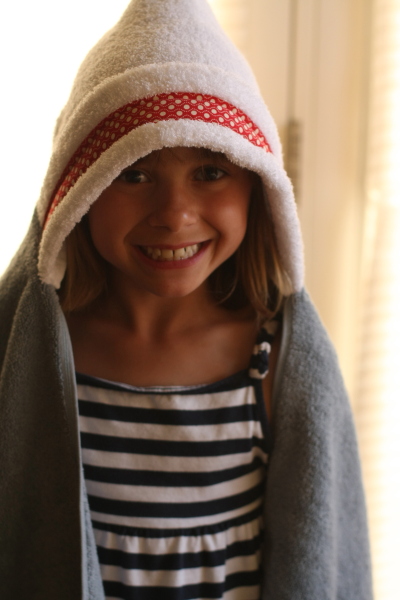 Yesterday our family headed to the courthouse for  a very happy occasion.  My sister and brother-in-law adopted two sweet little children that they have been fostering for the past nine months.
My daughter said as we drove to the celebration lunch after the court.  "There is nothing better than new cousins!"
Never mind that the baby spectacularly threw up all over her the first time she held him last summer.  Lily has forgotten that.  Almost.  All the children (and Aunts and Uncles too) are in love with these two sweet little cousins.
Since  the last week has been a whirlwind,  I stayed up late on Sunday to make hoodie towels for our new family members.
I think every child needs a hoodie towel… especially our cousins.
Luckily they don't take long to make- maybe 20 minutes or so to make two… because I didn't want to miss watching Mad Men : ).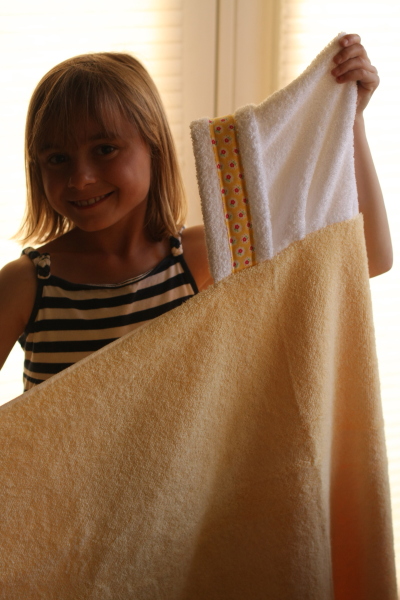 Emma helped show the finished towels for the picture before we wrapped them up.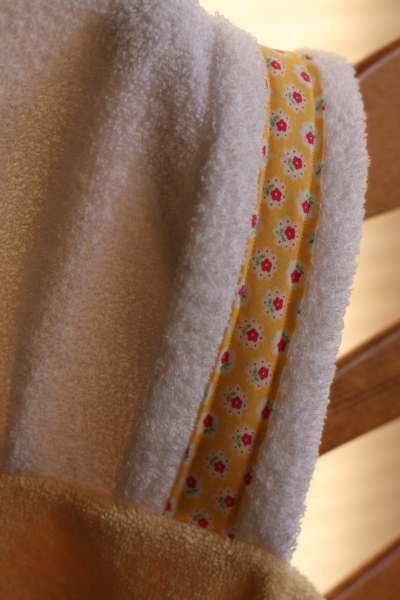 I think yellow is my favorite color.  It's so happy.  That Lecien fabric makes me happy just to sew on it.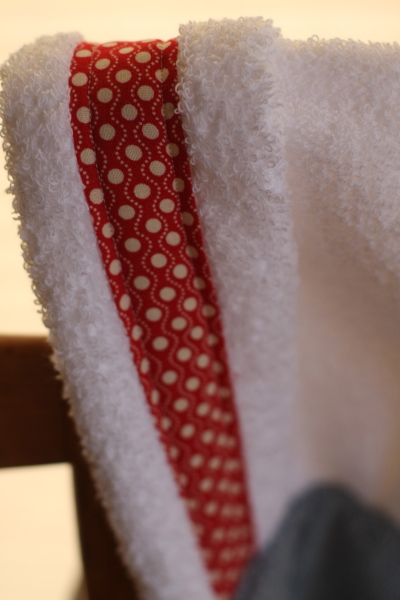 There's the fabric for the boy hoodie towel.  Don't ask the name of the fabric… I was given a small piece… no selvage.
If you'd like to make a hoodie towel for the child in your life, they are fast and easy.  I wrote a tutorial here.  The nice thing is they last a very long time.  (My kids STILL love and use a hoodie towel.)  Maybe when they're teenagers they'll outgrow them.  But not yet.

6 Responses to "Every Cousin Needs a Hoodie Towel"