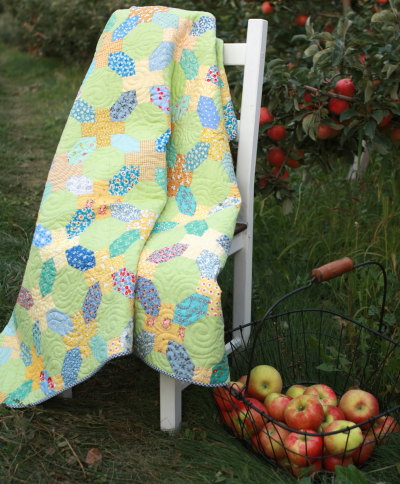 I'm so happy to be able to share my newest quilt pattern – Canning Day.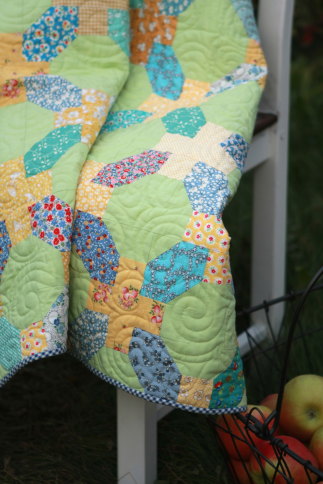 Maybe it's the time of year, but as I created this quilt, I kept thinking of neat rows of jelly jars cooling on my kitchen counter.  The squares in the quilt even made me think of pieces of  fabric used to top a jar of preserves, tied with a ribbon and given to a friend.  "Canning Day" seemed like the perfect name.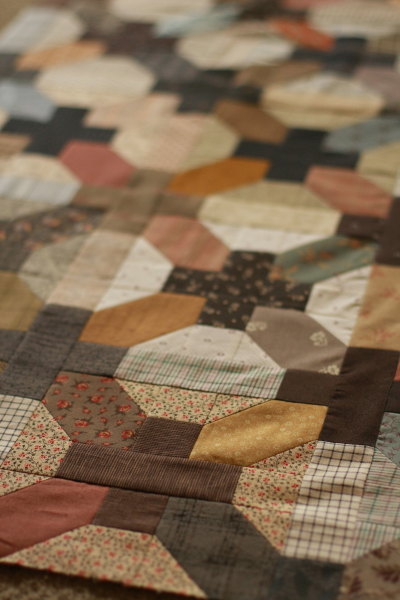 I designed this quilt with my mom.  She made hers using Civil War scraps with all the plus signs made in blacks and browns. The shirtings gives her quilt such lovely texture and warmth. Here and there she added unexpected pops of red, mustard or blue.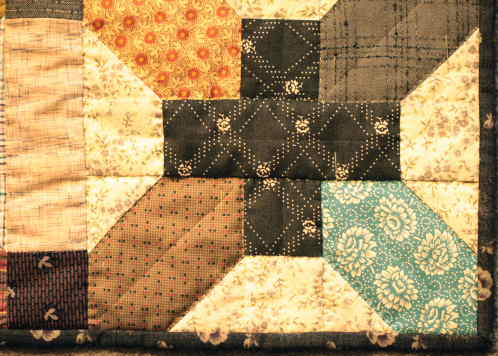 She is hand quilting hers right now and it is going to be stunning.  I love how dramatically fabrics can change the look of each quilt.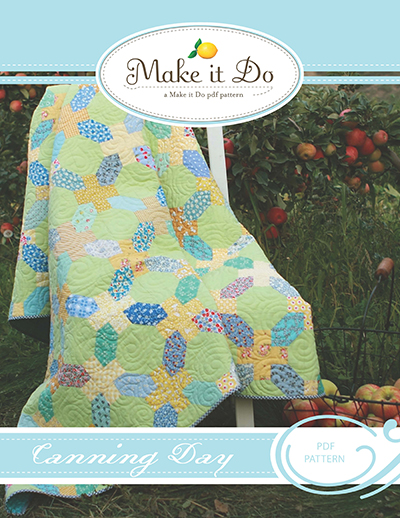 The Canning Day Quilt Pattern (PDF) is now available in the
Make it Do Pattern Shop
or you can purchase the pattern via by clicking the buy now button below.
$9.95
This pattern is a downloadable PDF.  No hard copy will be mailed to you.  After you make your secure purchase through Paypal, you will receive an email with a link to download your pattern, so be sure to provide your active email account address.  If you pay with a credit card or with your Paypal account, it usually only takes a few minutes for your email to arrive.  Yeah for instant gratification!
Once downloaded, save the pattern to your computer for easy reference or print a copy for your own use.  If you have any questions, drop me a line at callimakesdo at gmail dot com.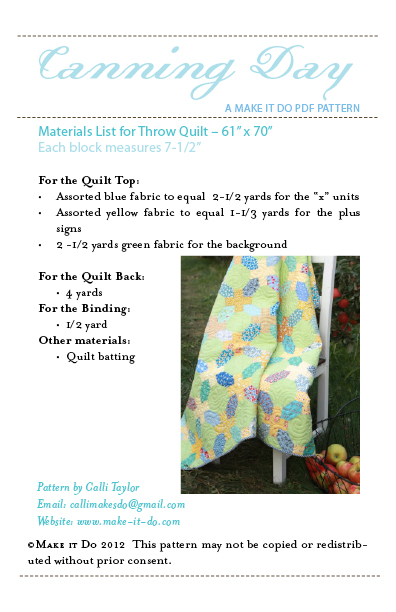 4 Responses to "Canning Day Quilt Pattern"