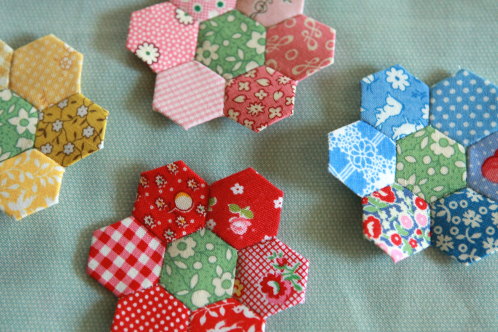 I just have a few little things to share today.
I'm calling these my "half time hexies" and with all three of my kids playing soccer this fall, this project has a good chance of getting done.  I'm pretty sure they'll be a pillow for my family room sofa.
I'm using 1/2 inch hexagons and am completely in love with them.  They sew up so quick and sweet.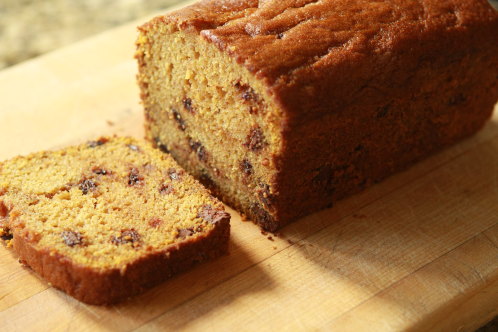 Yesterday I was up at the crack of dawn… or even earlier.  I love going out on my porch swing early in the morning and sewing, but it was too dark.  So instead I made our first batch of pumpkin chocolate chip bread of the season.
Pumpkin bread is not something I make in the summer.  Even though most days the weather is still in the 90′s, I can feel Autumn in the air.  The light is changing and summer has lost it's bite.
Did you know pumpkin bread is the breakfast of champions?
I shared the recipe a long time ago and it is DEE-licious.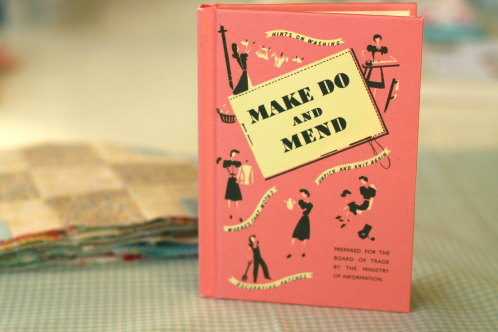 Here's a wonderful little gift I received from a friend who visited London this summer.  She bought it at the British War Museum if I remember right.
The book is a reprint of a book printed by the British government during WWII encouraging citizens to "waste not".
This book is full of amazing tips about mending and caring for clothing, sweaters, socks, etc.  It also has wonderful ideas on how to transform clothes and give them new life, like a adding fabric to a top that is too short or unpicking and reknitting a sweater that is worn out.
I've enjoyed reading through and getting ideas from this little book.
Other books we've been enjoying around our home are:
Follow the River
is the book my husband just finished reading.  I've read it twice over the years and I would read it again.   It's a historical fiction based on the true life story of a remarkable woman in pre-Revolutionary War frontier America.  It's an incredibly inspiring book about courage and survival.
Ben can't get enough of Gregor The Overlander
.  I have to turn off his light at night, since he'd read past midnight if I let him (and then be grouchy the next day).  This book is the first in a series by Suzanne Collins geared for younger readers.  I'd say it's appropriate for 4th or 5th grade and up.  Ben is in 6th and he loves it.
I just finished reading aloud Holes
to my kids.  What a great story and a perfect read-aloud.  I sort of wish I'd never seen the movie, the book was so much better!
That's it for today.  I've been hard at work on a few new patterns, and hope to have more to share soon.
7 Responses to "A few small things"