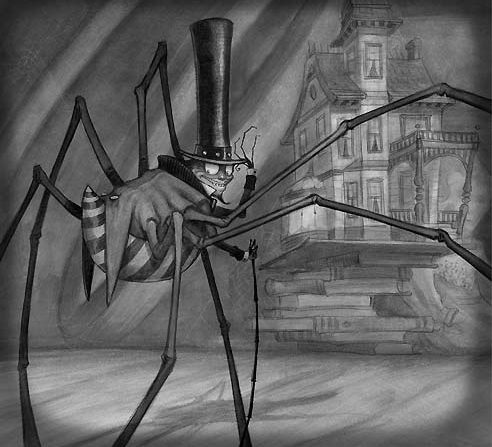 "Will you walk into my parlor? said the spider to the fly…."
So begins the old and familiar poem by Mary Howitt.  But one look at The Spider and the Fly
and you'll know, there is nothing ordinary about it.
The illustrations by Mr. DiTerlizzi are nothing short of remarkable.  The story reads like a classic silent film, Ms. Fly is a 1920′s heroine, so lovely and ultimately doomed.  The spider is a dapper, silver-tongued villain, who is, oh, so cunning.
But what about the actual poem… aren't the kids turned off by a morality tale written in 1820′s?  Not my kids!  It's a story they've asked to hear again and again during the spooky month of October.  The language, while antiquated, is lyrical and more easily understood than I expected.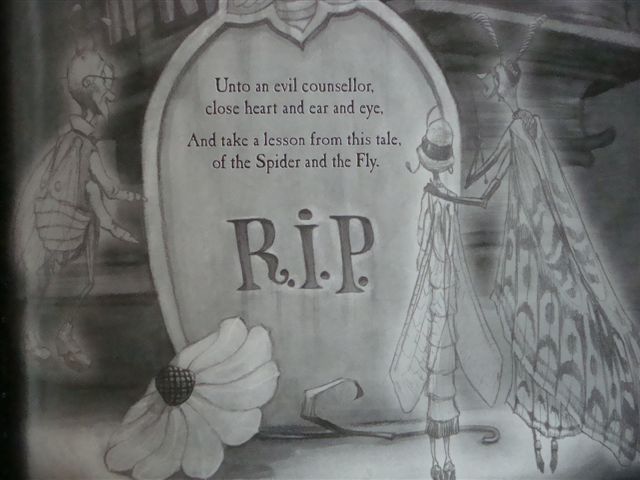 A note of caution: If you have very young, or easily frightened children, this storybook may not be for you.  For although it is never gory or graphic, the spider does get Ms. Fly in the end.  And speaking of the end:  You'll love the postscript by the spider (added by Mr. DiTerlizzi).
While the Spider and the Fly isn't a Halloween book, there is no better time of year to read this wonderful book.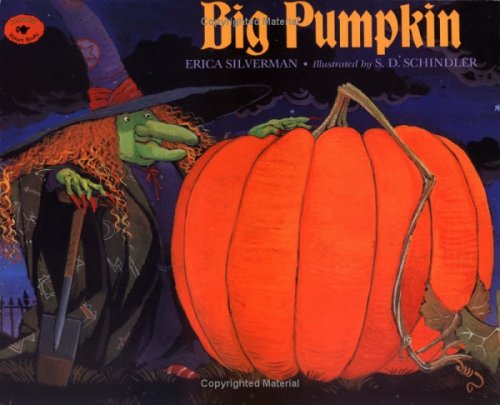 For a true Halloween choice, how about Big Pumpkin
?
It's a clever Halloween tale, that goes to show that many hands make light work.  My kids love when I read it in voices, the cackling witch, the Transilvanian vampire, the monotone mummy…  This book is short and sweet and always makes my kids want to eat pumpkin pie.
To check out a few more of our Halloween Storybook favorites, be sure to go back and read my post from last year.  We still can't get enough of Adam Rex's Frankenstein Makes a Sandwich
, which is so funny, you'll all be in stitches…  oops, no pun intended!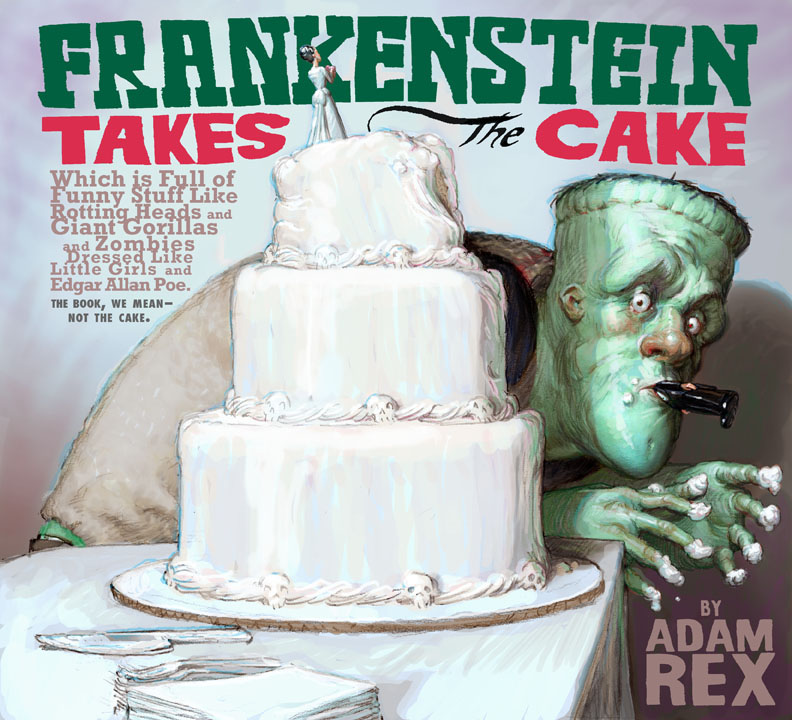 I've now got my eye on the sequel Frankenstein Takes the Cake
which looks every bit as rib splitting.
Happy Haunted Reading!
I'd love to hear your favorite scariest books…. even for adults, I've had half a mind to break out Poe or something similarly spooky this Halloween season.

3 Responses to "More Scary Stories to Read in the Dark"