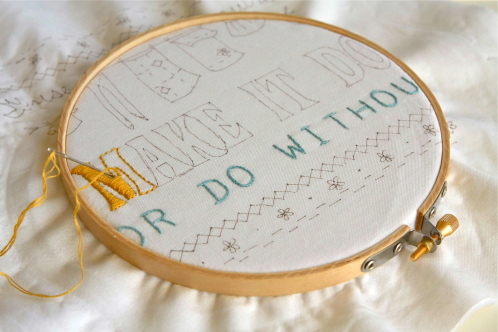 First for the winner of the $25 Visa Gift Card Giveaway courtesy of the Arm and Hammer Switch and Save Challenge….

Oh Kristy,  I had three in diapers once too!  It was a smelly expensive couple of years.  But from my current perspective, it passed way too quickly!  It just doesn't seem so when you're in the middle of it.  I'm sure you'll appreciate having a little extra to spend on diapers…  (I truly wish you could get a little something for your self.  With three in diapers, I'm KNOW you could use it!)
Email your address to me at callimakesdo at gmail dot com and I'll get your gift card in the mail as soon as possible.
I thought I'd also share a few quick pics of some projects I'm working on.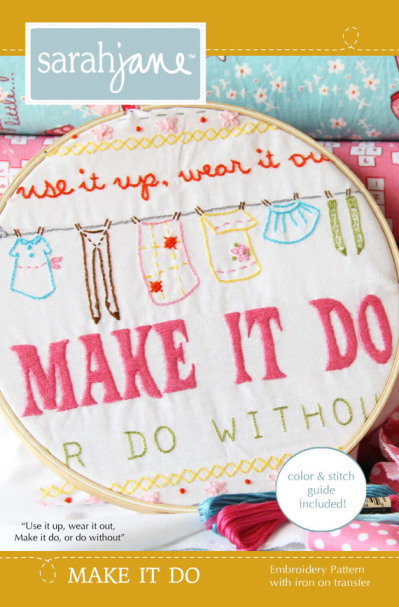 Sarah Jane of Sarah Jane Studios made my heart go pitter pat when I saw her new embroidery pattern at Quilt Market.  The downloadable PDF pattern is in her Etsy shop now and I couldn't wait to make it.  Nothing is better than having an embroidery project to work on in the summer while the kids are playing at the splash pad at the park, or for early mornings on the porch swing while the rest of the family is still asleep.  Aside from choosing my colors, the hardest part will be whether to frame it or make a pillow.
I can hardly wait for Sarah's new lovely fabric line from Michael Miller to show up in stores.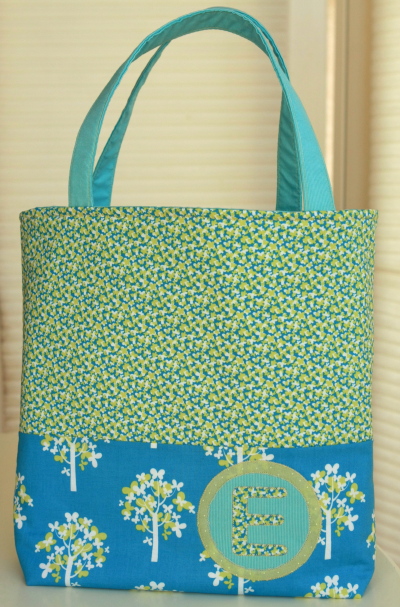 After much begging, I finally got around to make a dance bag for my girls… one down and one to go.
The fabric is from Momo, the pattern is my own design.  I wanted it to be perfect for holding a sweatshirt and dance shoes.  It's just the right size for my girls…. but after making it, I realized it would also be a great library bag too.
I've lined it with fusible fleece and added nylon straps inside the handles for some nice stability.
I used the Slice Fabrique to put Emma's initial on the bag.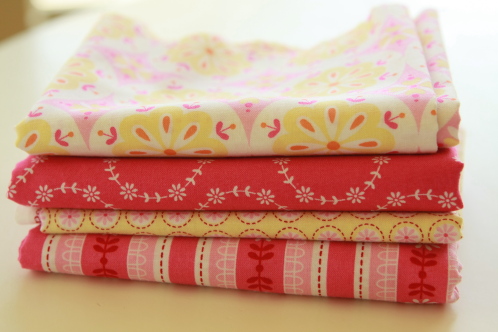 Lily's bag will be out of this line of sweet Lecien fabrics…
Today I'm sewing a new little sundress pattern that I've been working out and thinking about for sometime.  It'll be fast and easy as long as it all goes according to plan…
I'm so happy to have some great sewing projects again after what seemed like a couple of months of being too busy for much of anything.
4 Responses to "Giveaway Winner and a Few Projects"