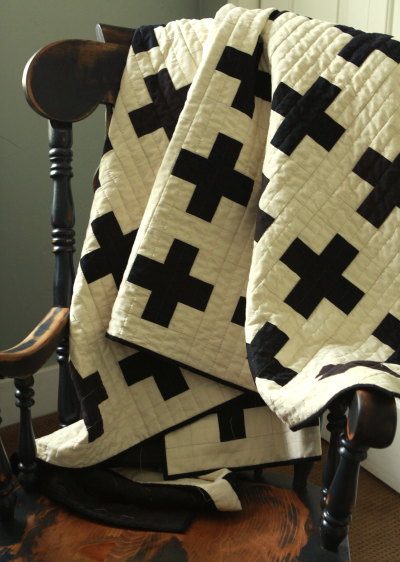 I'll share the winners of the Q-tips sponsored giveaway in a moment, but first I have a few quilts to share.
Yesterday I dropped by my Mom's home to get a little help with a project I've been working on.
I was also excited to see my Mom's latest creations.
The first is a black and white plus sign or cross quilt for my very lucky sister-in-law Marcie.  Her birthday is this week.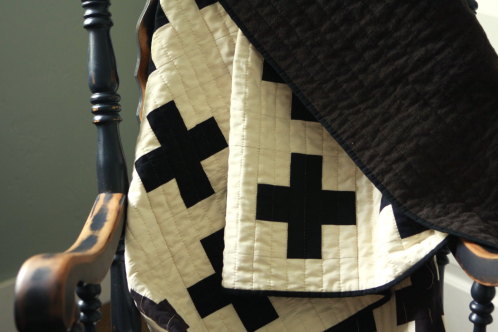 The back of the quilt looks like wool, but is actually a very soft brownish black flannel.  It's totally dreamy to touch and the subtle texture of the design is beautiful.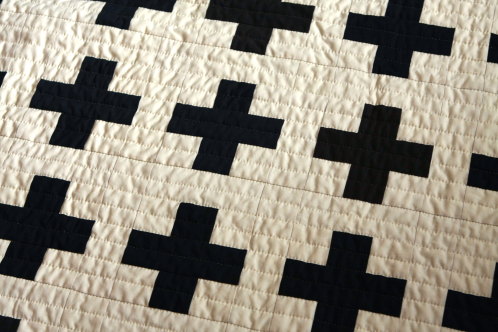 She's been hand quilting it in long straight rows and it's a perfect compliment to the strong graphic design of quilt.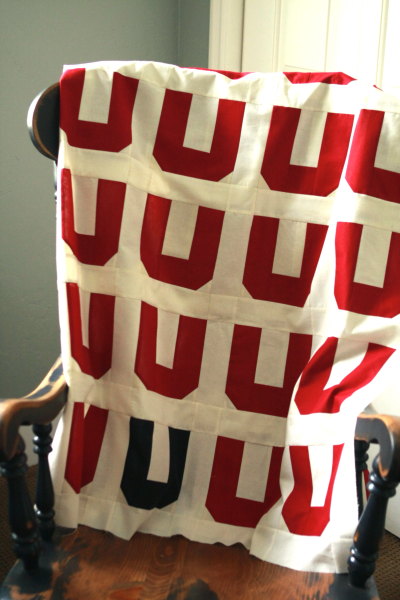 My mom is making good use of her Moda unbleached muslin, because she is also making a "U" quilt for my sister's birthday.  We are all big University of Utah fans and I know my sister will love this quilt.  I especially love the one black U… which makes me think of the black out game.  The Utes are playing tonight and I can't wait!  Go Utes!
And now for the Container Store gift card giveaway compliments of my friends at Q-tips.  Have you read through the comments?  Thank you all for sharing your awesome cleaning tips!  Here are the winners:



Congratulations Donette, Becky and Sheila.  Send me an email with your address so we can arrange to send you your gift cards. And again my thanks to Q-tips for sponsoring this giveaway!

9 Responses to "Black, White and Red plus Q-tips Giveaway Winners"