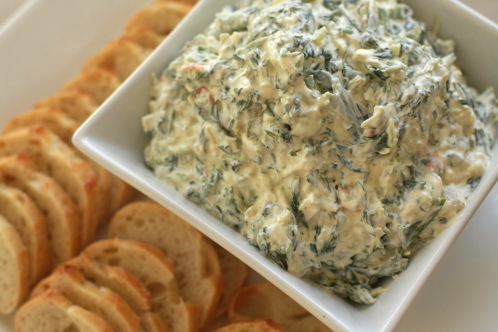 I've had so many people ask for this recipe lately, I knew I needed to share it on Make it Do.
Have you ever had this dip before?  It's not a recipe that I've ever thought to share before since it's just on the back of the Knorr Vegetable Recipe Mix.  But apparently there are still lots of folks who've never heard of or tried it.
If you haven't, do yourself a favor and make it for your next party… Mother's Day maybe.  You'll have people tracking you down for the recipe- guaranteed.
You can serve this dip with vegetables or crackers, and I have, but it's just not as good as when it's served on a thin slice of a skinny French baguette.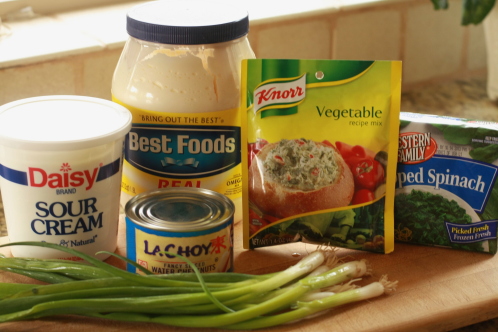 Here are the characters…  sour cream and mayo, a box of frozen spinach (thawed of course), green onion, water chestnuts, and the packet of Knorr's Vegetable Recipe mix, and a long, thin, crusty, fresh French Baguette.  Yum!  A bread bowl for serving, like the one shown on the Knorr package, is also very fun.
I served the dip in one of those this past weekend, it takes just a few minutes to make from a nice round loaf of bread, and it was very pretty when done. Then of course I forgot to take a picture.  (I have an excuse, I was "catering" a friend's daughter's wedding luncheon for 50 people… and I was racing to finish!)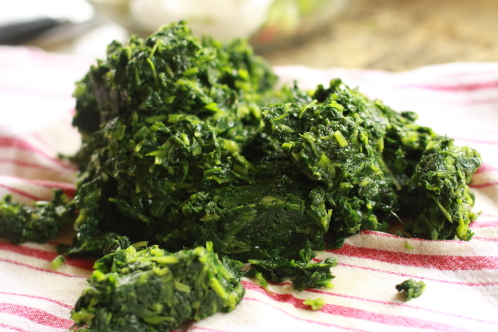 The recipe calls for frozen chopped spinach that has been cooked, cooled, and squeezed dry.  I have never bothered with cooking the spinach for this dip and I love how it tastes.  I just thaw the spinach and turn it out onto a newly washed clean towel, right next to the sink.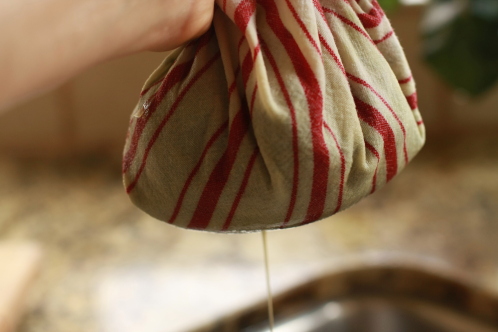 Which is perfect for squeezing out the 50 million gallons of water from the thawed spinach.  Holy cow! Where does all that water come from?  Make sure you don't skip this step unless you want runny dip.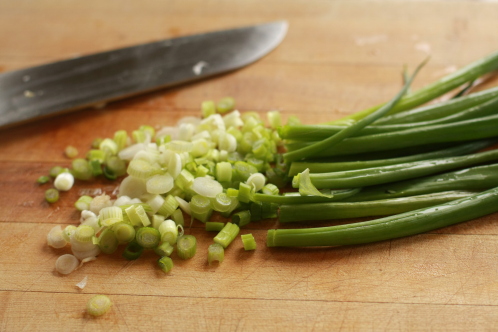 I love green onions… especially in the Spring.  Hey look!  They're ombre ; ).  Use three.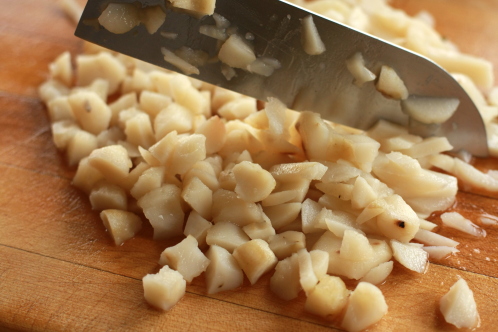 Chop one small can of water chestnuts into small pieces.  The recipe says the water chestnuts and green onions are optional, I say they are a must!  They give the dip the perfect crunch and flavor.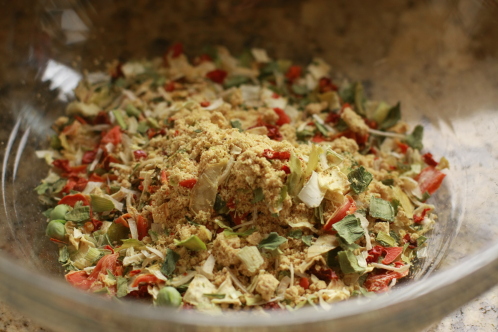 There's the dry dip in a large bowl.  You need to make this dip at least two hours ahead to give the dehydrated vegetables time to soften up and the flavors to merge.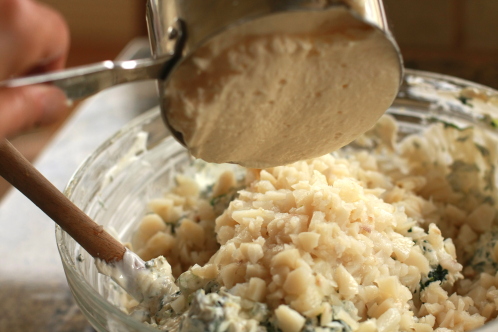 To that large bowl add 1 cup of mayonnaise, 16 ounce container of sour cream and the rest of the ingredients (spinach, green onion, and water chestnuts).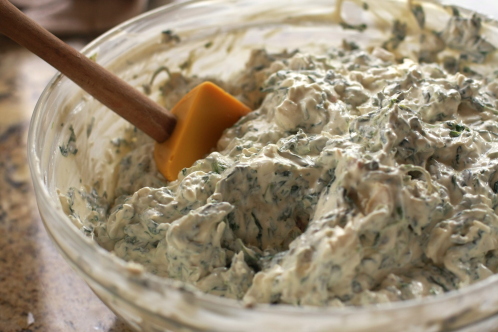 Stir until well combined.  Make sure to get all the spinach as it tends to clump together.
Chill in the refrigerator for at least 2 hours, or even over night. This is a recipe that can definitely be made well ahead.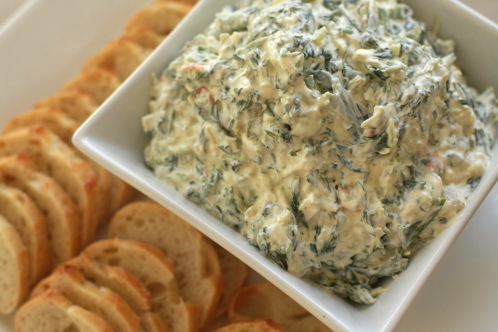 There couldn't be a faster, easier appetizer.  Slice up thin slices of baguette and serve.  Yum!  I'm officially addicted.
You can find the recipe on the back of every packet of Knorr's Vegetable Recipe Mix.

5 Responses to "Spinach Dip by Request"