A recipe this easy should not be this good.  But it is.
Peaches are in season here in Utah, and that means I'm in heaven.  I love to eat them raw.  And I love peaches for dessert.
Peach Pie is my favorite.  If you've never tried the recipe I shared for Fresh Peach Pie, please do.  It's one of the best recipes I've ever shared.
But most days, making a pie… well, it's just not going to happen.  To make this Peach Cobbler, all you need is 10- 15 minutes, plus bake time and you've got a wonderfully delicious dessert.
We love to eat cobbler served with milk poured into the bottom of the bowl.  That's the way my husband grew up eating cobbler and that's the way I love it now too. I've shared this same recipe before, for Rhubarb Blackberry Cobbler.  It's versatile, you can really use whatever fruit you love in a cobbler.  In our family, Peach Cobbler is King!
Peach Cobbler
4 cups peeled and sliced peaches
½ cup sugar- less if the peaches are really sweet
½ cup water
Batter:
½ cup melted butter
1 cup sugar
1 cup flour
1 cup milk
2 tsp. baking powder
Preheat oven to 350 degrees.  Pour ½ cup sugar and ½ cup water over fruit and stir.  Pour fruit mixture evenly into 9×9 baking dish and set aside.
Whisk together melted butter, remaining sugar, flour, milk and baking powder.  Pour batter evenly over the fruit mixture.
Bake in a 350 degree oven for 1 hour.
Serve warm with vanilla ice cream, or with milk poured into the bowl.  A sprinkle of grated nutmeg is wonderful option.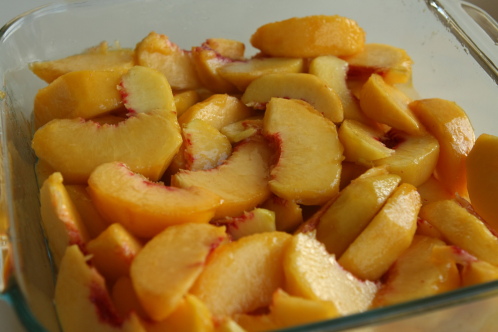 Preheat your oven to 350 degrees.
Peel and slice your peaches.  This is what takes the most time, which is the good news, since you only need about 5 good sized peaches, it doesn't take long.  The recipe calls for 4 cups of sliced peaches and I err more on 4 heaping cups.  But be careful not to use too many peaches or you can overflow the pan.  I've done that before.
Pour 1/2 cup water and 1/2 cup sugar (I use less if my peaches are sweet) and stir.  Pour the peaches into a 9″ x 9″ baking dish.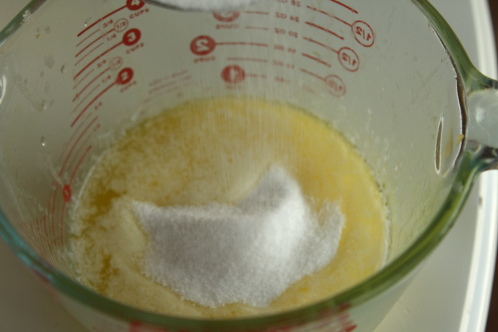 Melt a cube of butter.  Yep.  That's why this cobbler is so good.  That butter makes magic happen, and my waistline expand.
Also add a cup of sugar,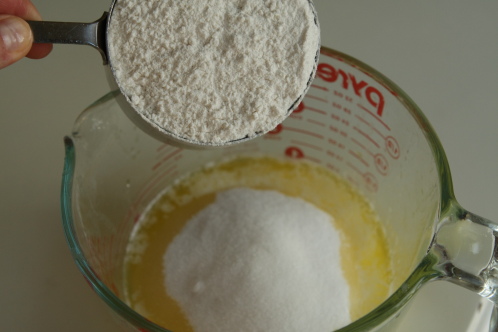 a cup of flour,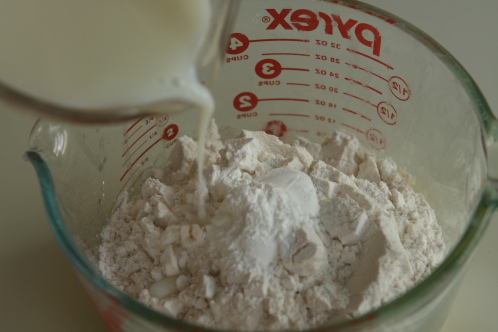 a cup of milk… there's such nice symmetry to this recipe… 1 cup of just about everything.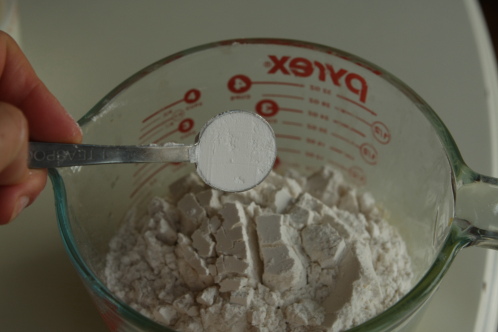 and 2 teaspoons of baking powder.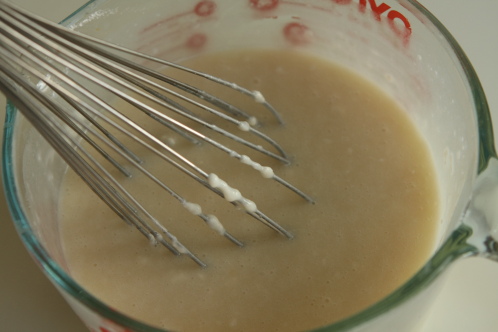 Whisk the whole thing together.  See, I told you it was fast!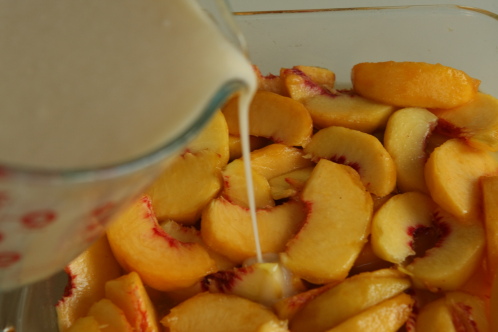 Pour the batter evenly over your peaches.  Try not to jostle the pan too much here.  I once made this cobbler and walked it across the street unbaked to my neighbor's home.  By the time I got there, the liquid in the bottom had really mixed with the batter, and the cobbler wasn't very good.
Straight into the oven, and you are good.
It bakes for 1 hour at 350 degrees.
Last night, that meant that by the time my cobbler came out of the oven, the light in my kitchen was gone.  The days are really getting shorter and I hate photos after dark… my apologies!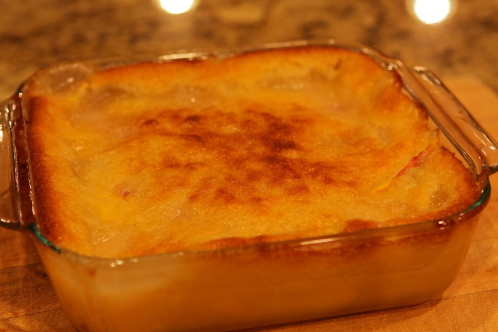 Trust me, this cobbler tastes WAY better than it looks.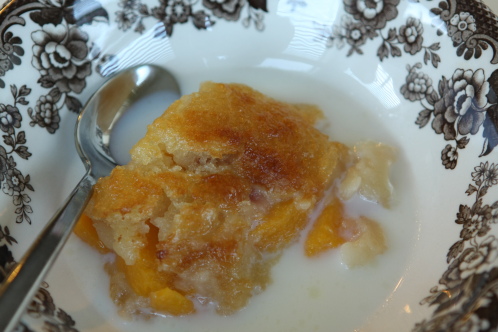 We served it up with milk.
I can even be tricked into feeling like it is really healthy.  Uh-um.
Make it tonight and I know you'll love it!
10 Responses to "Peach Cobbler"