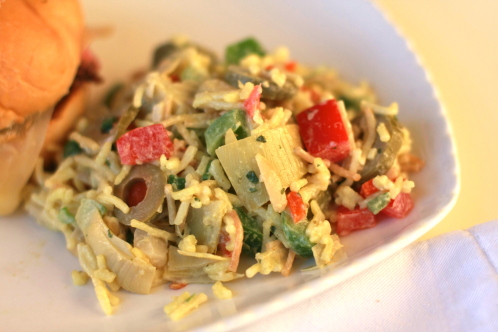 Years ago my sister-in-law (who is also one of my favorite people in the whole world) brought this amazing Chilled Rice and Artichoke Salad to our family picnic.
It was unusual, sophisticated in it's flavor and delicious.  I am so glad I found my way over to her to beg ask for the recipe.
When I asked, she gave me a sheepish, funny face.  "What?  I said, "You're not going to share?"
"Of course I'll share," she said, "but prepare yourself…  it's made with Rice-a-Roni."
"Nuh- uh!"
I'm really not that snooty, but it just doesn't taste like it could come from a box.
Anytime I've brought this dish to a potluck or party… I get asked for the recipe and I get the same reaction.
So just between you and me, here's the secret recipe for Chilled Rice and Artichoke Salad.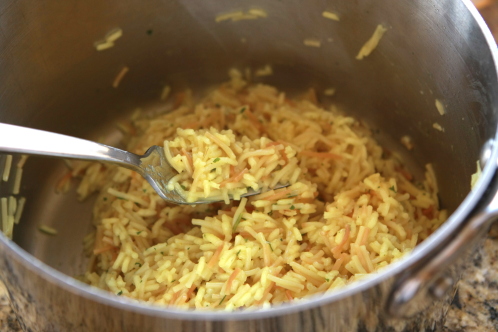 Hours before serving, cook your box of Chicken Rice-a-Roni, but reduce the amount of water called for by 1/4 cup. Time it for the shortest cook time suggested on the box… since it's important not to overcook the rice.
Fluff it with a fork and put it in the refrigerator to chill.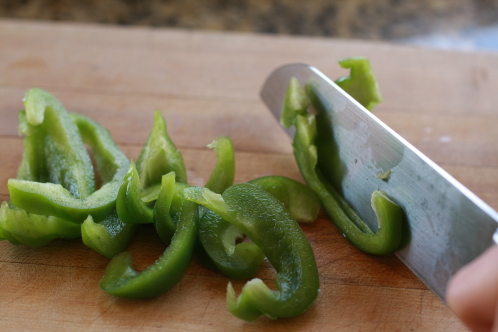 After several hours of chilling the rice, start prepping the vegetables. Chop 1/2 of a green pepper.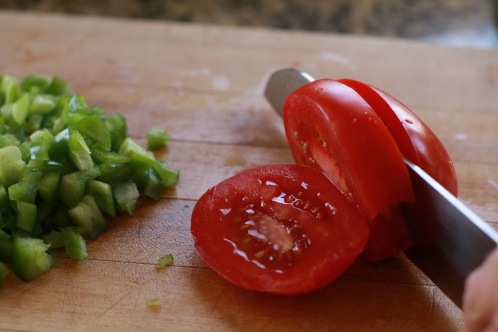 Cube a Roma tomato.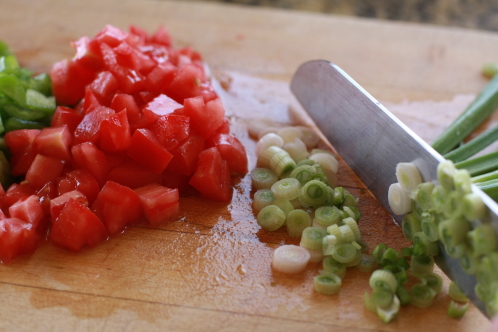 Chop up some green onion.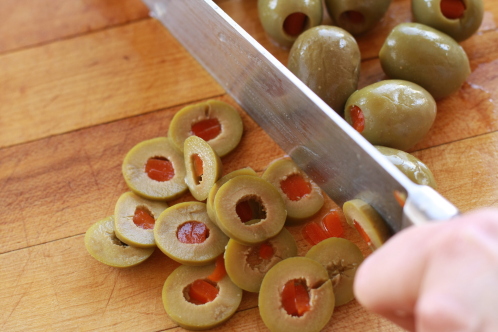 Slice 12 large Pimento Stuffed Olives (Spanish Olives).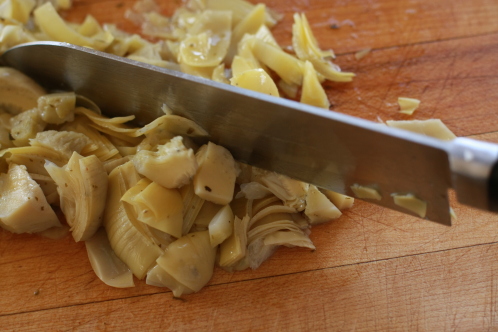 And two 6 ounce jars of oil-marinated artichokes. You need the kind marinated in oil since…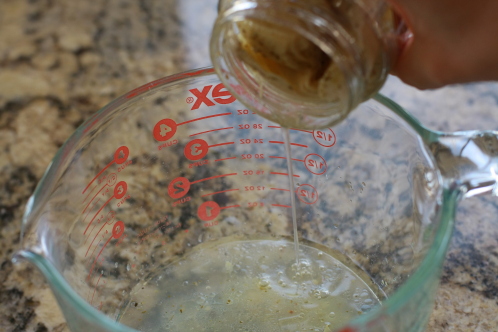 You reserve the marinade for the dressing.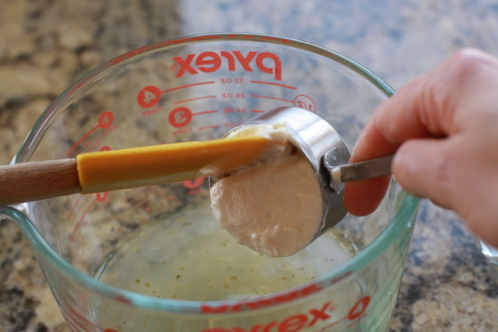 Add 1/4 cup mayonnaise.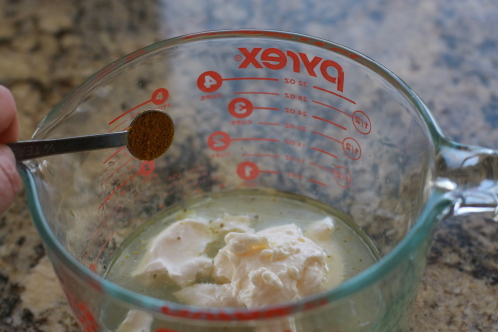 And my favorite secret ingredient- 1/4 teaspoon curry powder.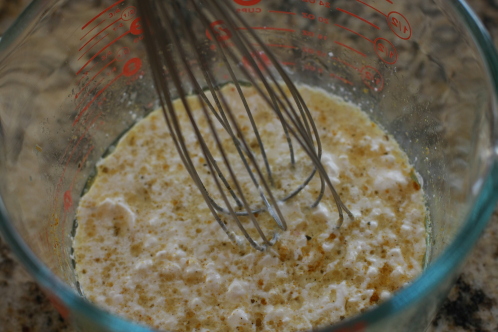 Whisk it all together until well blended.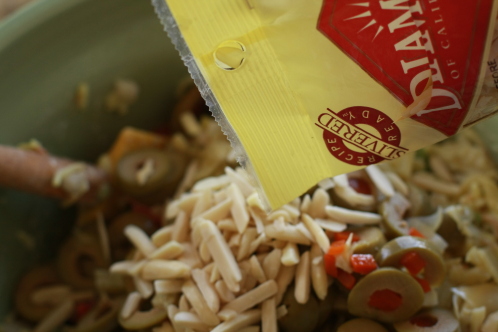 Add 1/2 cup slivered almonds and the rest of the ingredients to a large mixing bowl.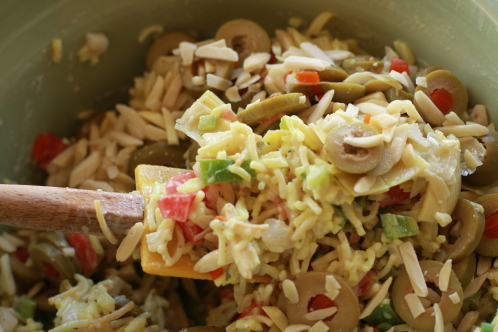 Pour the dressing over and stir until well mixed.
Chill well before serving.  It's even better made a day ahead.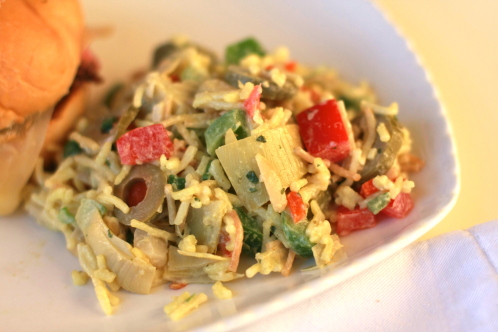 It's perfect for a picnic, potluck or brunch.  Whatever the occasion, it's sure to get rave reviews.
Here's the recipe:
Chilled Rice and Artichoke Salad 1 8oz. box Chicken Rice-a-Roni 2 green onions chopped 12 large pimento stuffed green olives sliced ½ medium green pepper diced 1 small tomato diced (I like Roma tomatoes) 1 8 oz. can water chestnuts chopped or sliced as preferred ½ c. slivered almonds 2 – 6 oz. jars artichokes marinated in oil chopped (reserve oil for dressing) ¼ c. mayonnaise ¼ tsp. curry powder Prepare Rice-a-Roni as directed but reduce the water by ¼ cup.  (Do not overcook! Rice-a-Roni should be tender firm.)  Chill rice.  Reserve marinade from artichokes and whisk thoroughly with mayonnaise and curry powder to make dressing.  Add remaining ingredients to rice and toss with dressing.  Chill thoroughly before serving.  May be made a day ahead.  Serves 8.
5 Responses to "Chilled Rice and Artichoke Salad Recipe"