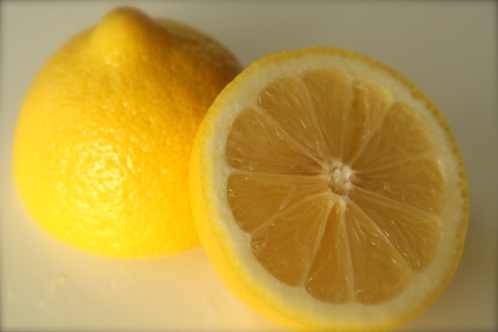 Fair warning friends, this post is in the toilet.
I must admit to having a few self doubts about spending so much time writing and thinking about the inside of a toilet bowl… but a shining clean bathroom is something that makes me happy.  I know, call me crazy.
Over the past few years, I've been switching my cleaning methods from toxic to CHEAP non-toxic products.
The toilet bowl has been a last hold out, it just seems like the toilet needs a little more umph!
In an effort to be more environmental, I tried Method Toilet Bowl Cleaner Lil' Bowl Blu… which smells great, by the way.  It seemed to work well too, but it's just too spendy.  I can't justify it.  I tried one other "earth friendly" liquid cleanser, but my toilets never seemed as clean and worse, looked dirty really fast.. in less than a week.  And while I want clean toilets, once a week bathroom cleaning is all I ever want to manage.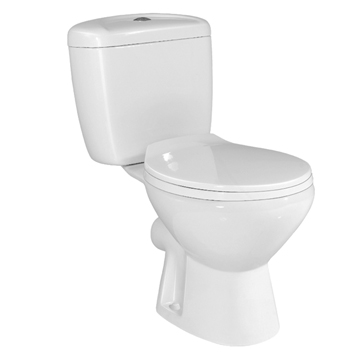 Feeling stumped, I went back to experimenting with different methods and I now have solutions I can live with.  I say solutions because I have two methods I've been using.
My first choice is:  about 1/4 cup 20 Mule Team Borax squeezed with lemon juice. (I use 1/3 of lemon per bowl.  I have 3 toilets in my home, and I usually use 1 lemon for all three).  I let that sit in the bowl for a while, usually while I clean the rest of the bathroom, and then I scrub it out with a brush or better yet, put on gloves and scrub it by hand.  That's for you Mom. (She is of the opinion that a toilet is never really clean unless you get your hand down in the bowl.)
I love this solution because:
1. It works really well- my toilet bowl is sparkling white.  Now, I haven't put it under a microscope, but it also seems very clean.  And it seems to stay clean until my next weekly cleaning.
2. It smells great.
3. It's cheap!
4. It's non-toxic.
So why do I have another solution?  Well, because I don't always have an extra lemon in my pantry, that's why.
I love my other solution too… but because it doesn't smell as great while I am cleaning, it's my back-up.  I sprinkle in about 1/4 cup baking soda (my old standby) and about 1 cup of white vinegar (my other old standby) into the bowl.  Let it do it's magic for a few minutes, and then scrub it out.
I love this solution because:
1.  It's like a science experiment in the bowl.  I love how it bubbles and fizzes.  Call me easily impressed, but all that action makes me think that some serious cleaning is going on.
2.  It also works really well.  The bowls sparkle and seem to stay clean between cleanings.
3. Vinegar has disinfectant qualities.
4. It's cheap!
5. I always have both baking soda and vinegar in my cupboard at all times.
So that's my take on the toilet bowl.  This blog can only go up from here.
I hope you all have a sparkly clean weekend!
cheers, Calli

27 Responses to "In the Toilet"