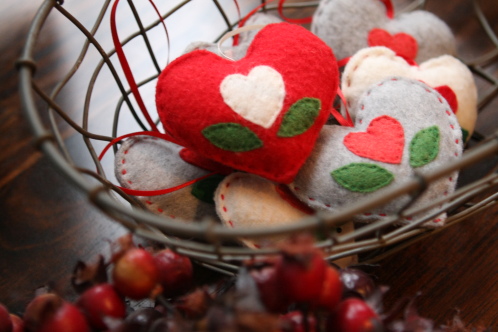 When I was a little girl, we had a basket of heart ornaments that sat under the Christmas Tree.
I have spent a lot of time this month at my mom's helping with our family's business.  I couldn't help but notice the little felt hearts hanging on my mother's Christmas Tree.
Seeing those little hearts brought back memories.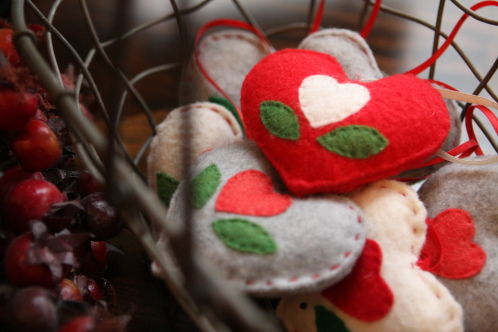 My mother stitched each of the ornaments long ago.  At the beginning of the Christmas Season one year she put the basket of hearts under our newly decorated tree.  She explained that these ornaments were special.  They could only be placed on the tree when we had done something nice for someone else in the family.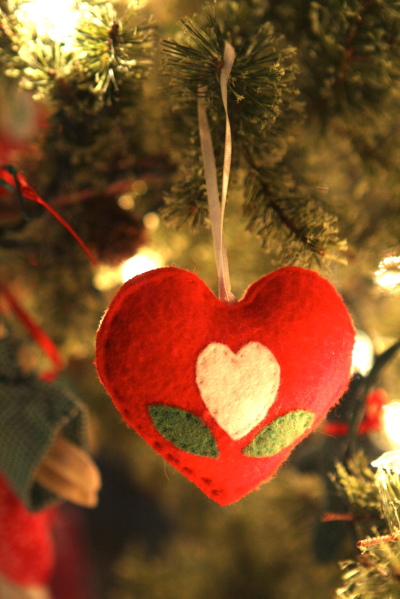 That year I remember coming into my room to find that my bed had been made and my room had been cleaned by my sister.
I remember little notes and shared treats from my brothers.
I remember looking around my home for sweet things I could do for my family members.
I remember little by little our tree being filled with hearts.
Seeing those hearts hanging on the tree brought back so many warm Christmas memories.
I think next year this is a tradition I need to do with my own family.
31 Responses to "Remembering a Childhood Tradition"