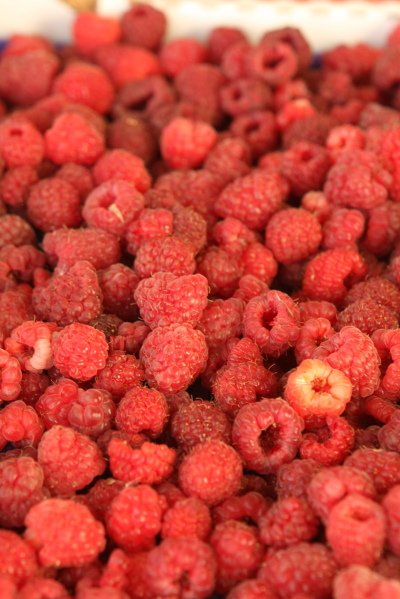 It's the first full day of autumn today and life is so busy around our home.  This time of year means lots of soccer games, lessons and activities, and plenty of homework.
Aren't those raspberries a lovely sight?  The fall raspberries here in Alpine are the sweetest.  I made 3 batches of freezer jam from them the other day.  But there is still lots of canning and cooking to be done in the next few weeks.  Sewing projects sit in small piles.  My sketch pad is full of new ideas.
I think I need some vitamins!
I had a good laugh over this old advertisement my dad sent to me the other day.  It also gave me a moment of pause and reflection.
I may love to wear an apron and to work hard around my home.  I may even do many of the domestic things that my grandmother did.  But this ad made me thank my lucky stars that I live now.
It made me want to tip my hat to the feminist women who came before me.  Those who cut their aprons into ribbons… and charged out into the workforce to demand equal rights and respect.  Little did they know they had paved a way for me to stitch a new apron and wear it with dignity…. more often than not over my yoga pants and slippers.

6 Responses to "Coming and goings"