Posts Tagged 'lemon cooler'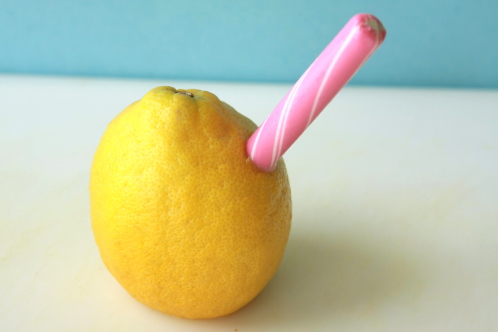 Here is something fun in anticipation of the warm summer days to come, and the kids who will be out of school soon.  Lemon Coolers are a quick and easy treat.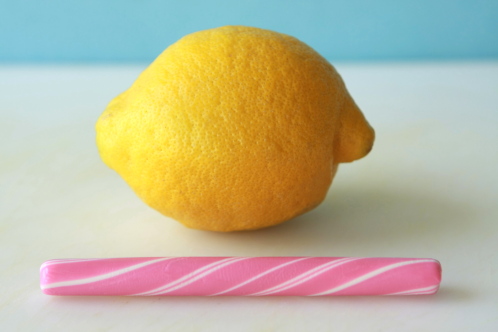 They are so easy, you can make them on a hot and drowsy summer afternoon.
They are so fun and pretty, make them for a summer party.
All you need is a fresh lemon and a 5 inch candy stick.  We like a pink lemonade or a raspberry flavored stick best.
Start by rolling your lemon back and forth on the counter to get juices flowing.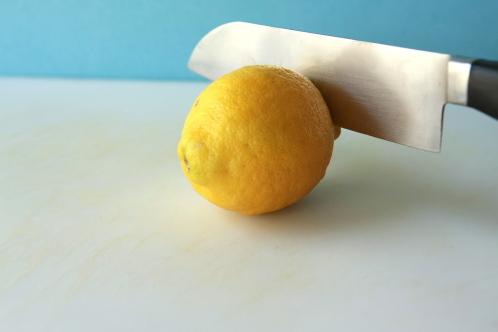 If you are serving them on a platter, you can slightly trim off the very end, so the lemon will stand nicely.  If it's just for the kids to hold, you can leave the end on.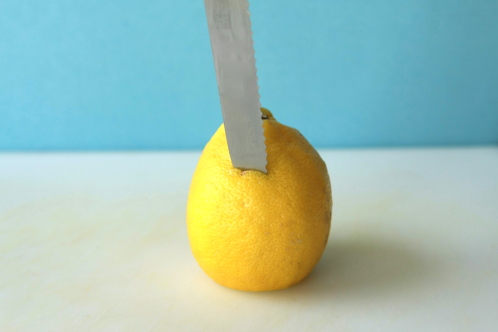 Cut a little triangle, about the width of your peppermint stick, out of the upper side of the lemon… or use a small corer if you have one.  I like when the hole is slightly smaller than the stick for a nice fit.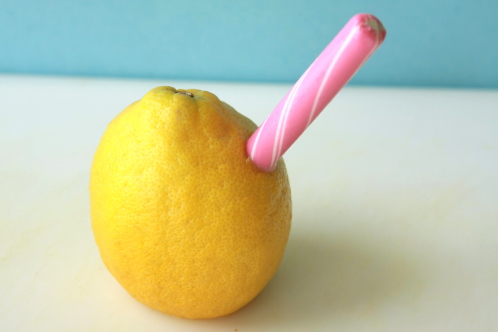 Insert the stick.  It will take a few minutes of sucking before the stick forms a "straw" of sorts…. and VOILA you have lemonade.  The longer you suck, the more juice that flows.  The sweet sugary stick makes the lemonade just right.  Now all I need is a little sunshine to go with my lemonade.
If you have a lemon,
make Lemonade.