Posts Tagged 'how to clean your american girl doll skin'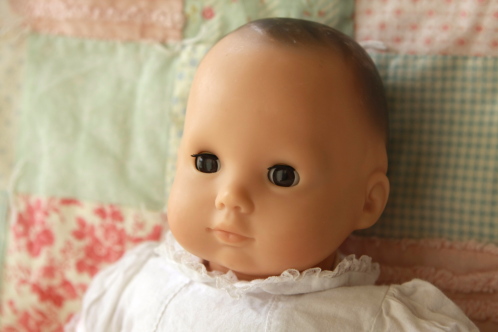 This sweet baby belongs to one of my girls.
She is near and dear to our hearts.  And doesn't she look nice?
My girls' Bitty Babies are very WELL loved…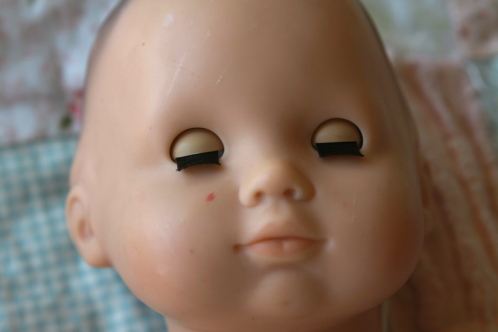 So well loved, in fact, that last week Bitty looked like this.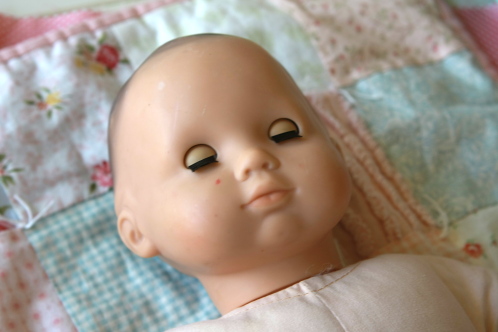 Oh poor Bitty!  You need a bath!
Have you ever tried to clean ink and paint scrapes from a baby doll face?
Well soap and water just aren't going to cut it…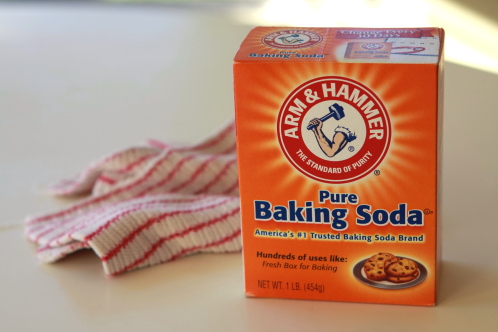 You already know what I'm going to say.  I'm just that predictable.  I know.
It's baking soda to the rescue.  Again.
All you need is a damp soft cloth.  Dab the cloth into some baking soda and gently rub Bitty's face clean.  Rinse any residue with a damp clean cloth.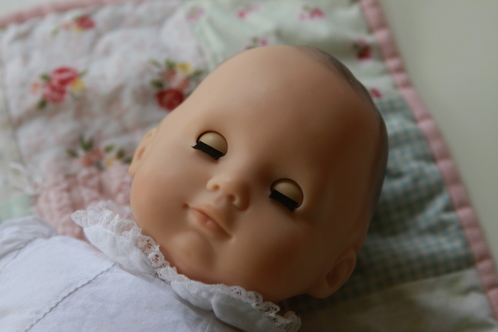 Oh now, that's better.   She's not perfect… but much, MUCH better.  Who needs perfect anyway?  If she was perfect that would mean she's not well loved.  Now she looks well loved and CARED for.
Good night sweet Bitty.  Sleep tight.
- – - – - – - – - – - – - – - – - – - – - – - – - – - – - – - – - – - – - – - – - – - – - – - – -
And now for another $25 Visa Gift Card Giveaway Sponsored by Arm & Hammer's Switch & Save Challenge.
To enter, leave a comment on this post answering:  "Have you ever rescued something old and beloved?"
The Rules:
Contest closes on Thursday, July 21th, 2011 10:00 MDT
Only one comment per person please.
Random winner will be announced on Friday, July 22th
Be sure to head over to the Arm and Hammer Switch and Save website and enter for a chance to win $25,000!  How fun would it be to win $25,000?!  I'm quite sure girls would want to buy a new outfit for their Bitty Baby dolls.
*****************************************************************
This is a sponsored post for Church & Dwight Co., Inc, the maker of ARM & HAMMER branded products, who is compensating me to try different products. Save 50¢ off two 2lb or 4lb boxes of ARM & HAMMER® Baking Soda. And be sure to visit The Switch & Save Challenge to tap into more resources and enter to win $25,000.