Posts Tagged 'american girl party hats'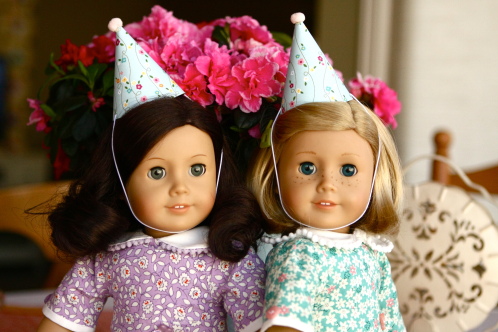 It's so easy to make these sweet little doll party hats.  All you need is a handy template, patterned scrapbook paper, scissors, glue, a pompom and round elastic cord.
These hats are just the right size for a favorite doll… and are even perfect party hats for a tiny party.
Click here to download my template.