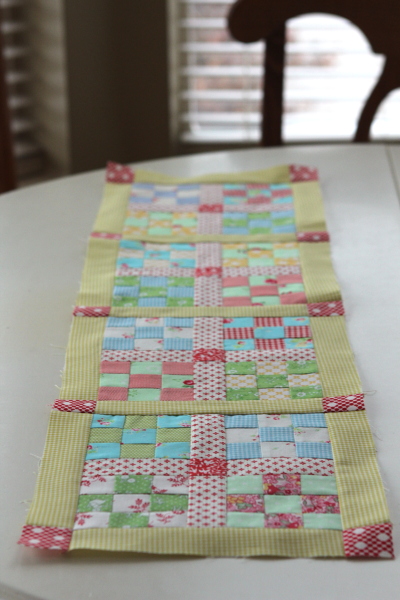 January should be a month that goes by slowly… but this January has simply flown by.
I'm wanting snowed in days, soup and warm bread days, stitchy days… slow days.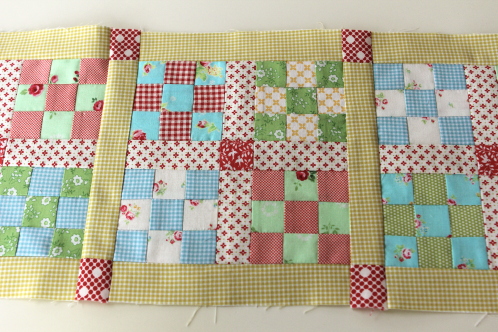 I'm happy to have gotten in a little time at my sewing machine at least.  Phew.  It feels so good.
I've started playing with a new quilt…  which will probably be as big as when my fabrics run out… and is a make it up as I go along kind of quilt.  Hurray for nine patches and for the sashing… a Michael Miller gingham in a delightfully sour green.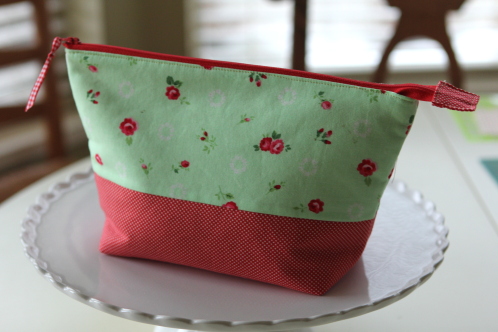 I've made more Wide Open Zippered Pouches.  They are just so darn fun to make… and so often requested.
This one is for Lily's embroidery.  I let the girls pick their fabrics.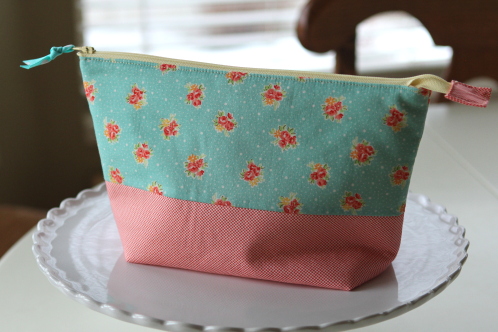 Emma loves this Lecien Old New fabric… she keeps picking it out for whatever I'm sewing for her.
And speaking of Lecien, I was just told that it is pronounced "Lou shin."  Is that correct?  I've always called it "Lee shin."
Got to run, the girls are putting on Sherlock and my sewing machine is calling.
2 Responses to "Winter Days"