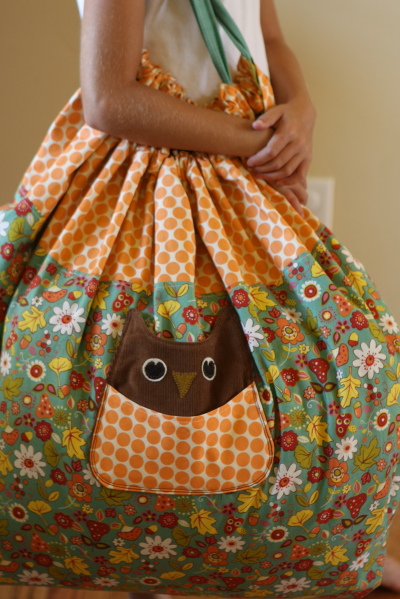 I'm so excited to share photos of my new pattern:
The Night Owl Bag Pattern Set
This bag pays homage to some of my favorite elementary school memories.
To Kristen and Chelle Hammer:
If you are out there reading, this bag is dedicated you…
To our all-night adventures, to nail polish and popcorn, notebook plans with diagrams, Old Maid and scary stories, tired parents and whole wheat pancakes.
This slumber party bag is for the next generation of Night Owls.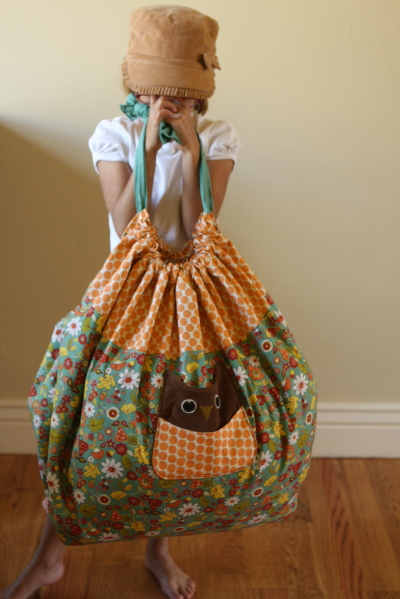 It's nice and roomy.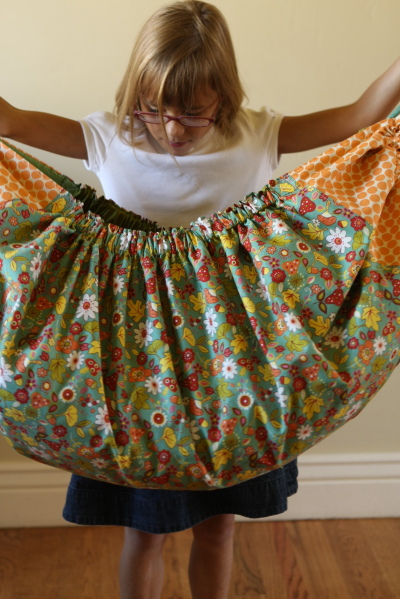 Perfect for holding a pillow, blanket, pajamas and your favorite doll…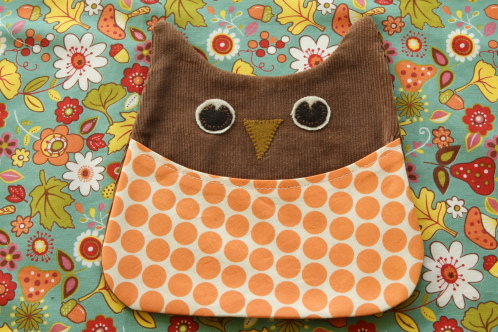 This pattern comes with a delightful owl pocket…
to keep your nail polish and toothbrush if you remember to brush.
His tummy is a clever smaller pocket too.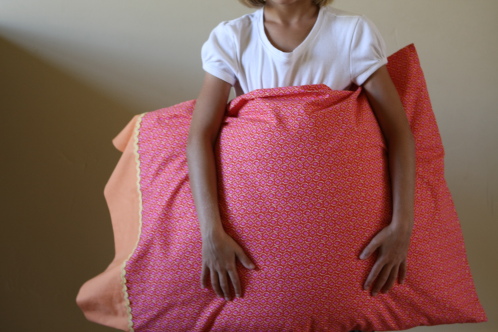 I'm also including an easy pattern for making a matching pillowcase.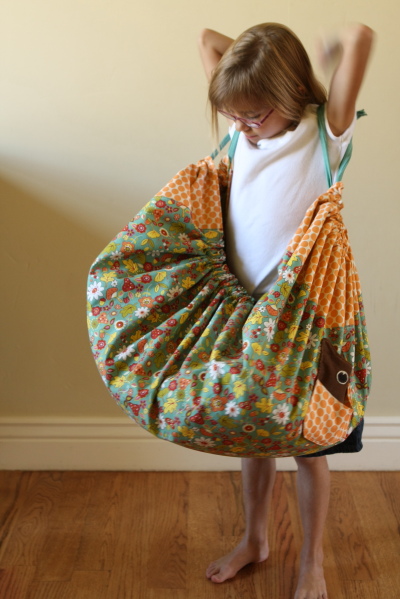 Anybody ready for a Slumber Party?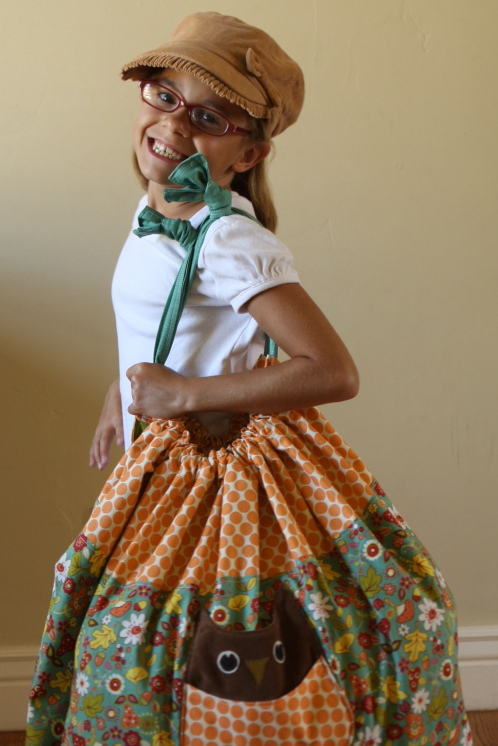 This little Night Owl is ready for the party!
This pattern can be made in several hours… it's easy and fun to make and is suitable for a seamstress with only a little experience. The .pdf pattern is 11 pages of step-by-step instructions and includes helpful diagrams and tips. Click here to check out a preview of the pattern.
Materials List:
1 yard 100% cotton fabric for main body of bag
1⁄2 yard 100% cotton fabric for trim
1⁄4 yard 100% cotton fabric for handles (plus 1/8 yard scrap flannel fabric to reinforce the handles is recommended, but optional. It does not need to be in a matching fabric, as itwill be hidden.)
1 1⁄2 yard 100% cotton fabric for lining
24 inches of 1" wide non-roll elastic
1⁄4 yard corduroy for owl pocket
Scrap fabric for owl tummy pocket
Scrap wool felt for owl eyes and beak (I used white, black and olive wool felt)
You will also need:
Marking pencil
Freezer paper (available at most grocery stores near the waxed paper)
Ruler
2 large safety pins
$8
This pattern is a downloadable PDF.  No hard copy will be mailed to you.  After you make your secure purchase through Paypal, you will receive an email with a link to download your pattern.  If you pay with a credit card or with your Paypal account, it usually only takes a few minutes for your email to arrive. How's that for instant gratification!
Once downloaded, you can store the pattern on your computer for easy reference or print a copy for your own use.
If you have any question I haven't answered, be sure to leave a comment or drop me a line at callimakesdo at gmail dot com.
15 Responses to "The Night Owl Bag Pattern Set"