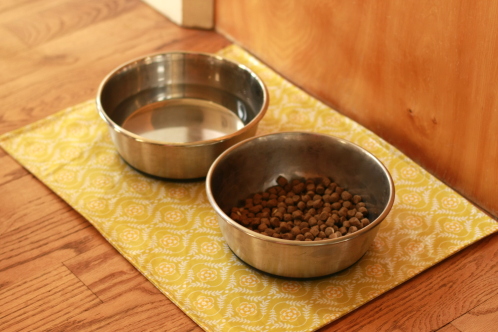 Yesterday I whipped up a couple of projects for the fine feathered and furred friends in my life.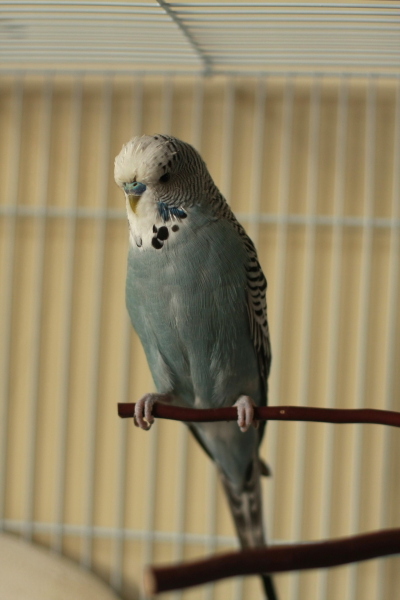 This is Mumford our English Budgie.  He loves to sit on our shoulders.  He whistles and says, " Pretty Bird.  Pretty, pretty bird."  He also says "Whistle, click, click… that's my trademark."  (name that movie).  And "Give us a kiss." (name that movie).  He bites really hard sometimes… just so we don't start thinking he's perfect.
The other way I know Mumford isn't perfect is from the MESS he makes around his cage.
To save my furniture from being ruined by water and other much messier things, I picked up some fun laminated fabric to make a mat for under his cage.  His cage is in my living/dining area, so I wanted something pretty.
The fabric is Decadence by Samantha Walker from Riley Blake.
Since I was already making a mat for Mumford, I picked up a little extra fabric to make a second mat for our dog Finn.
Here's how to make an easy pet mat.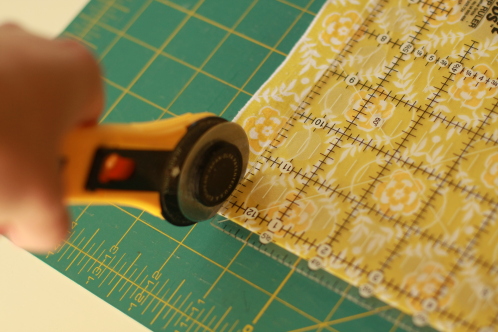 Measure the size of mat you'd like and add 1/2 inch to your measurement.
Trim selvages and any unlaminated edges of the fabric first.  Then cut two rectangles of your chosen size.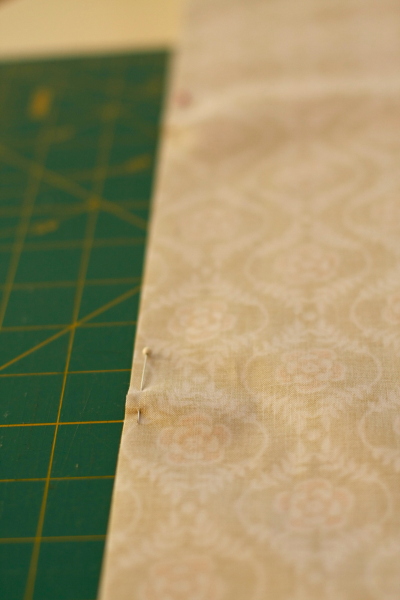 Layer rectangles, right sides together.  Pinning laminated fabric can leave little holes (though I don't think they are always that noticeable.)  But just in case, I've pinned within my seam allowance.  You can also use tape, whatever is easiest for you.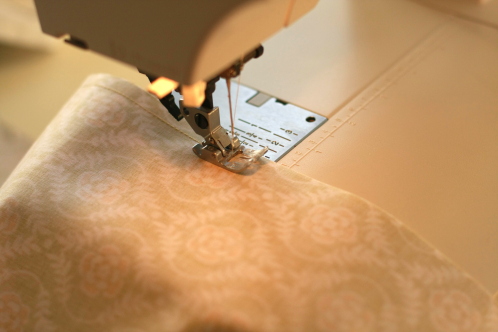 Stitch around your mat using a 1/4 inch seam.  Leave a 4 inch opening on one side.
One suggestion for stitching on laminates is to lengthen your stitch a bit so you don't "cut" the laminate with tight stitches.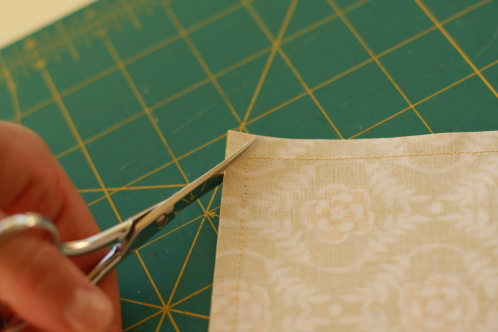 Clip your corners.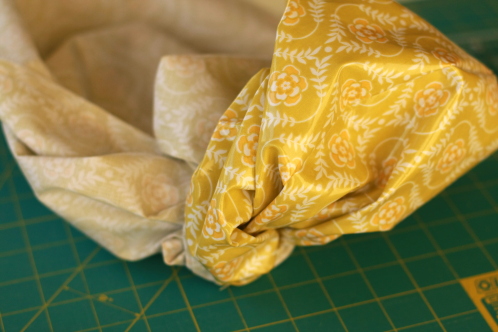 Turn your mat right side out.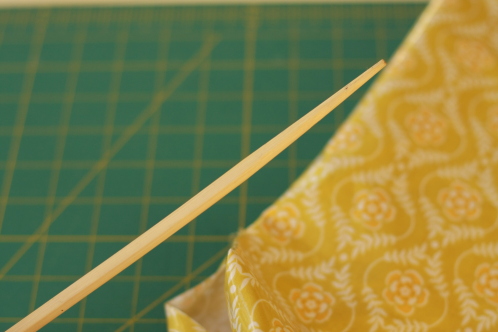 I love a good chopstick for giving your corners and seam a crisp edge.  I've found you never really get a crisp edge with laminates… especially since you can't press the fabric with a hot iron, but the chopstick really helps.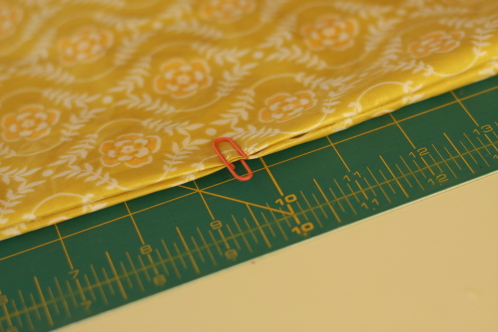 I use a paperclip to hold my 4 inch opening closed.
Topstitch around the entire rectangle.  I like to stitch the opening closed last, just in case I want to use the chopstick to ensure a clean edge while I am stitching around.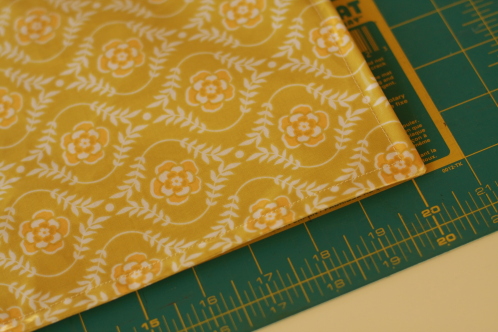 And it's done.  If your mat is a little wrinkled, you can live on the edge and place a towel over your mat and press it with an iron set to low heat.  Or leave it out in the sun for a few hours, that will usually take most wrinkles out.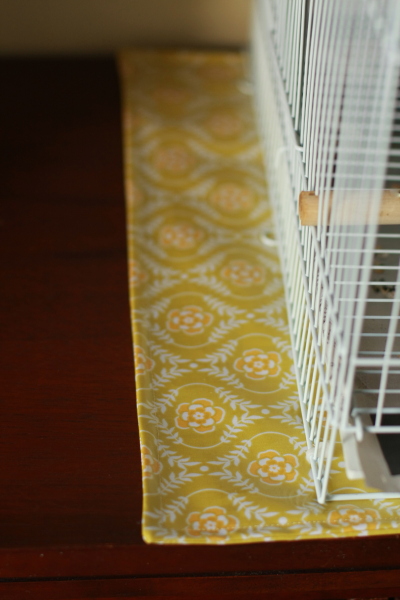 Mumford's mat looks great.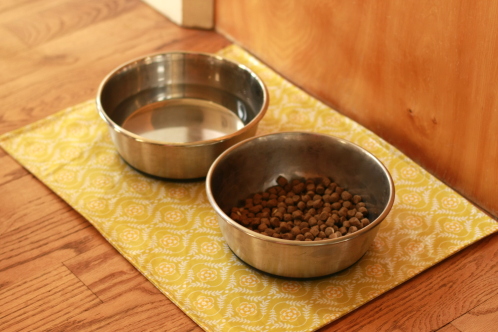 And Finn's new mats look wonderful in my kitchen too.  The mat will be perfect with the new fabric I picked up to make a valance for my kitchen windows.

6 Responses to "Pet Mat Tutorial"