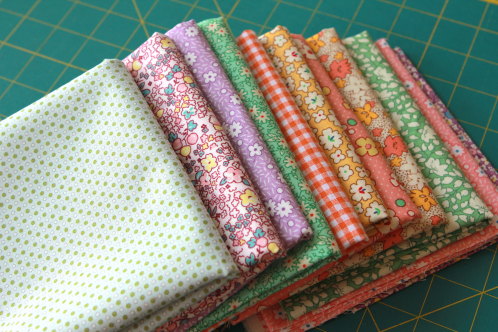 What do you do when you are nervous?
I've been cleaning my house frenetically…. and now I'm starting work on a new quilt.
It's mostly 30′s prints… and I'm loving the colors.  And hoping the work will help to keep me calm.
My Dad is having surgery this morning to have both knees replaced.
This morning when the doctor came in before the surgery my mom gave him this little hand-written note.  When she read it to me, I thought it was so sweet I wrote it down.
Dear Dr. Knees,
I know that you are smart, young, and very good.
Dennis is the love of my life, so do your very best.  I am praying for you.
So break a leg,
Leslie

6 Responses to "Nervous Nelly"