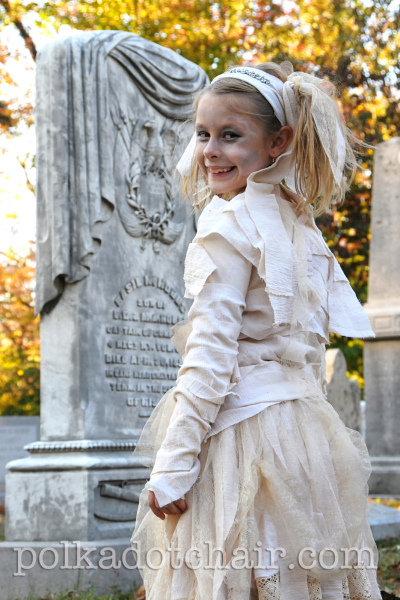 What are you going to be for Halloween?
My daughter took one look at this wonderful Mummy costume and knew ancient Egypt was calling her name.  Emmahotep.
This costume fit exactly what I was looking for too… a costume that used materials I had on hand and was light on sewing.
The Mummy costume was created by the wonderful and creative Melissa of the Polka Dot Chair.  I've followed Melissa's blog for over a year now, ever since we met in person at a dinner.  I knew her tutorial would be easy to follow and well done.
When I asked Melissa if I could share her finished project, she kindly said yes.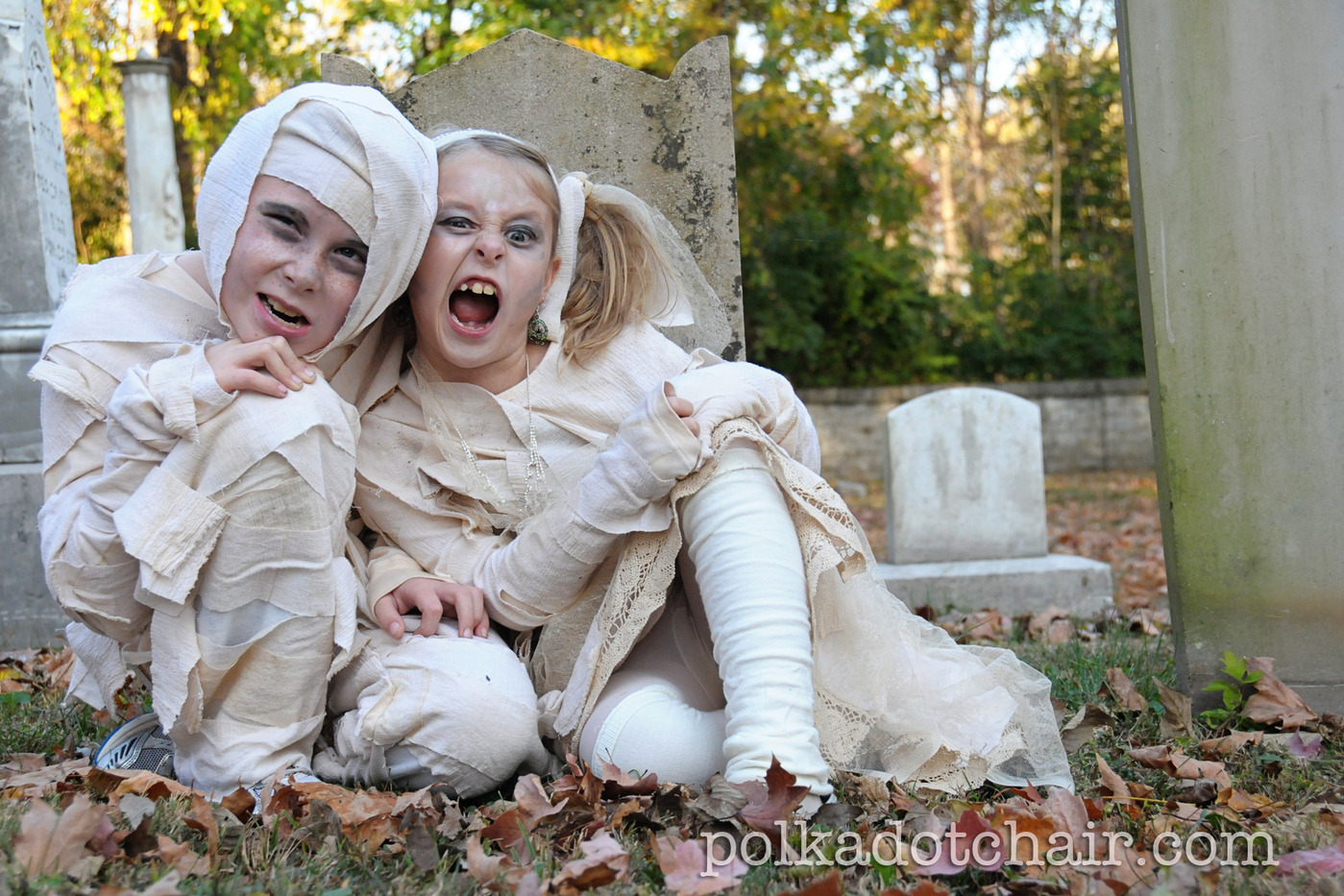 Melissa shares the tutorial for making a boy mummy costume too.  Just like me, Melissa had one child and then had twins.  Unlike me, she's been able to talk her twins into being "twinners" for Halloween.
You can find the step by step tutorial on how to make a Mummy here.
I am home from vacation today.  We had the most lovely time as a family imaginable.  And ouch! It's hard to come home and get back to real life.  I have laundry to do and costumes to finish.
Lucky for me, this Mummy costume is super simple, since I need to whip it up tomorrow.  It'll be a great way to use an old stained long-sleeve white shirt and some leggings with torn lace at the bottom.  My old sheet will make an appearance in this costume too.
Be sure to drop by Melissa's blog, The Polka Dot Chair.  Her sewing projects are fabulous.  I love her bag patterns especially.