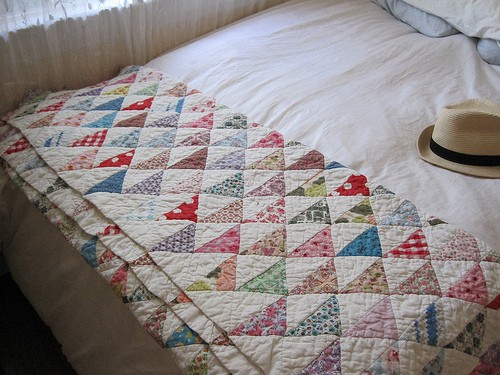 I've started making a new quilt for my family room sofa.  I just know it's going to be used, abused and loved.
The blocks are so quick and easy.  But without a lot of a time to sew lately, I figure I'll just chip away at it making 10 or so blocks a day.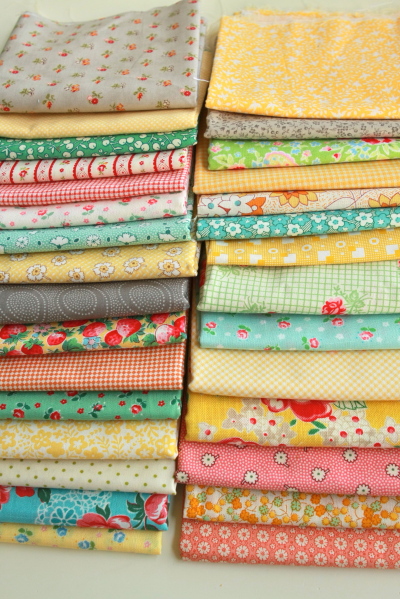 I'm using this stack of fabric (mostly pulled from the stash) plus a Moda Bella Solid White for the light on the half square triangle… don't ask me the exact color… since I've had the fabric for a while and they don't label the selvage.
For any beginning quilters out there, here's how I'm making my quick half square triangles: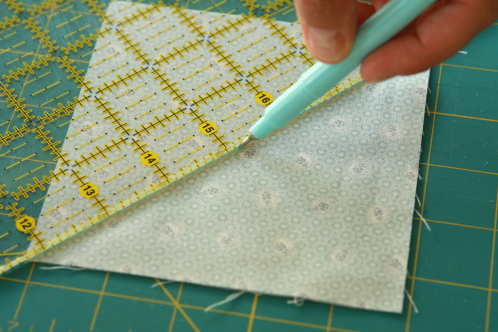 I'm cutting 5 inch squares so I can use some of my charm pack fabric stash.
To make my blocks, I layer my print square with my solid, right sides together, and draw a line diagonally down the center.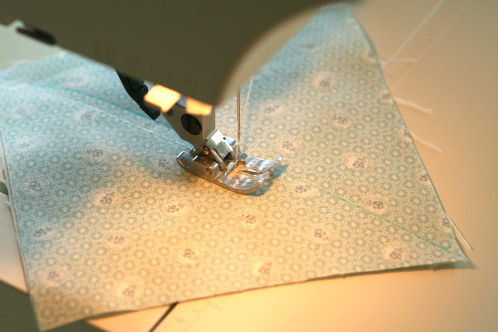 Stitch down one side using a scant 1/4 inch seam…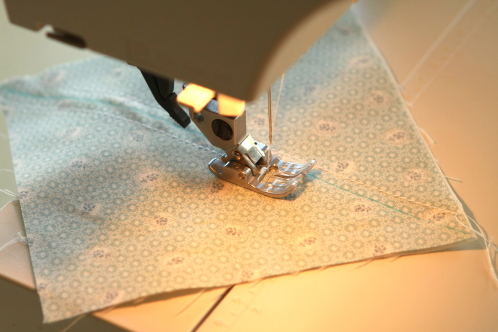 Flip it around and stitch down the other side.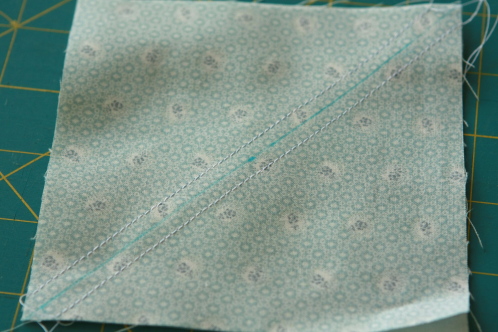 Like so.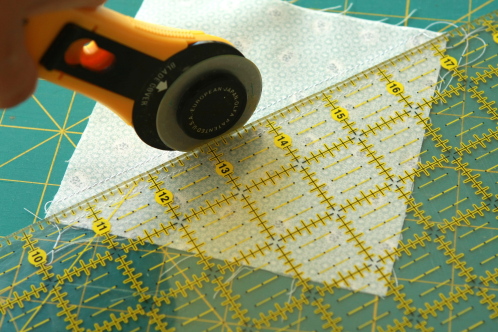 Now cut down the middle and you've got two blocks for the price of one.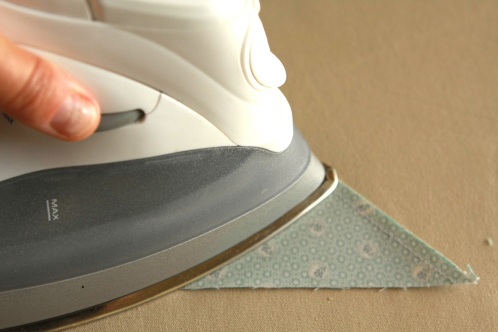 Press the closed triangle.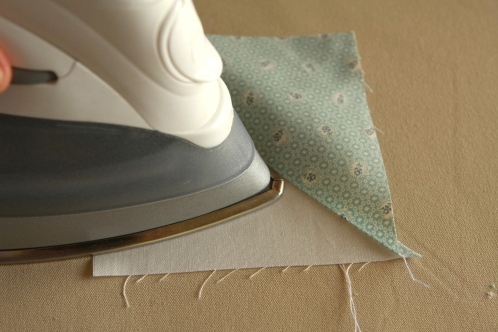 Now open the triangle, light side down.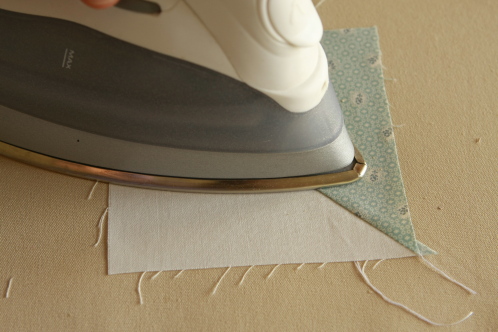 And press it open.  That presses the seam cleanly toward the dark fabric.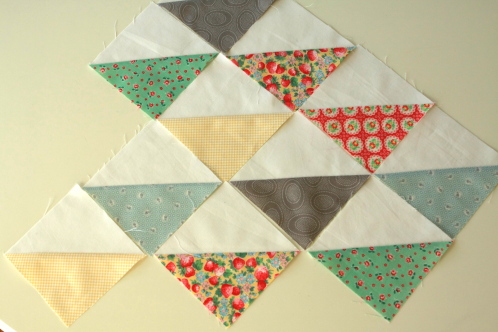 In just a few minutes it's already taking shape.
I think I'm really going to love this quilt.
**** I wish I knew who to give credit to for the quilt in my first picture.  I found it on Pinterest… but the photo links only lead back to a missing page : (

17 Responses to "Half Squares on Point"