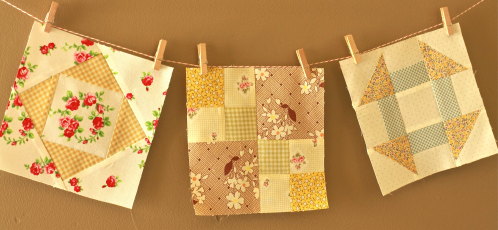 For the last year, I've loved following the progress of all the Farmer's Wife Quilts around the blogoshere.  The range of styles, fabrics, and colors have been an inspiration.
I've had the book on my shelf since last summer.  I've leafed through it.  I've read the wonderful letters, full of wit and wisdom, that inspired the blocks.
I've pulled fabrics here and there and thought I should really get going and start.
What drew me most to starting Farmer's Wife, was the difficult blocks.  If I made this quilt, I know I would learn a lot about quilting.
I started off with easy blocks… a Farmer's Wife Primer so to speak.
So far I've just drafted out the blocks without using the templates.  Which is easier for me, I think.  This is Block #20 Churn Dash.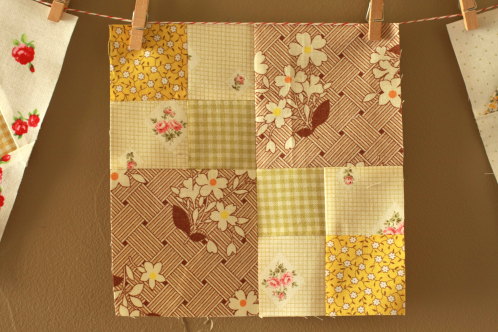 I've tried to choose fabrics that loosely reminded me of the 20′s and 30′s.   I love the basket weave feed sack for block #2 Autumn Tints.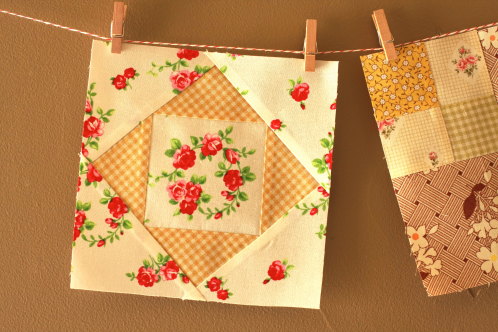 The blocks are 6 inch.  And it's so fun putting smaller blocks together.  I did a little fussy cutting for this block.
This is Block #29 Economy.  At least for these easy blocks, they go together fast.

6 Responses to "Farmer's Wife Primer"