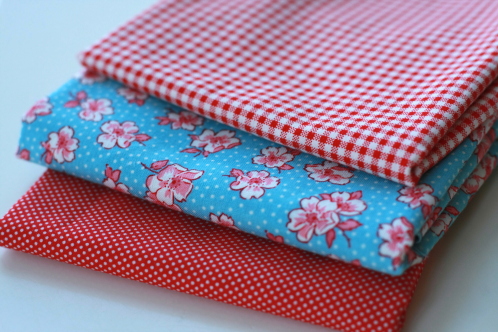 My New Year's Resolution:  Don't buy fabric unless I KNOW what I'm using for and how much I'll need.  It hasn't taken long, and I've kind of broken that resolution already.
I stole a piece of this floral fabric (Karen Snyder from Timeless Treasures) from my mom last month for a few projects.  I loved it so much that when I spotted it at Material Girls Quilts during a sale, I snapped it up.  I just had to pick up the tiny polka dot (Bonnie and Camille from Moda) and what might be the world's most perfect red gingham (Lecein- I think) to go with it. (I should really pick up more of the gingham since it could make it's way into many, many projects.)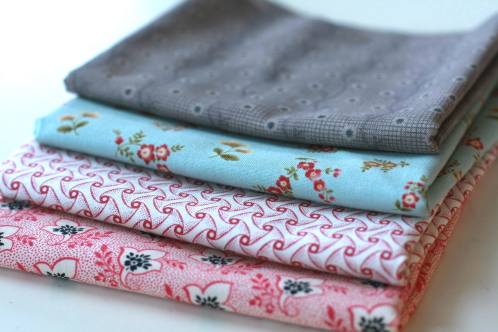 I picked up these Civil War Fabrics yesterday at American Quilting and they are for a quilt I'm working on now.   I also can't get over the idea that I should make a Civil War quilt, this being the 150th Anniversary.  If I settle on something, I'm pretty sure there will be enough for these fabrics to make their way in to that quilt too.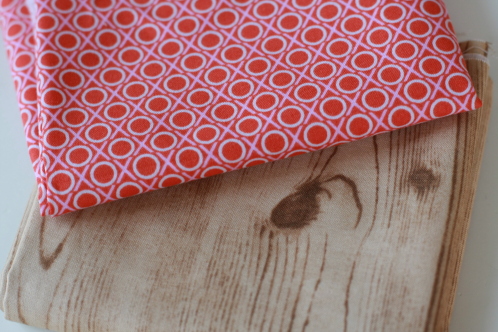 Yes, I did.  I bought wood grain fabric.  It's for either the world's worst project idea or something really funny and good.  I'll be sure to let you know.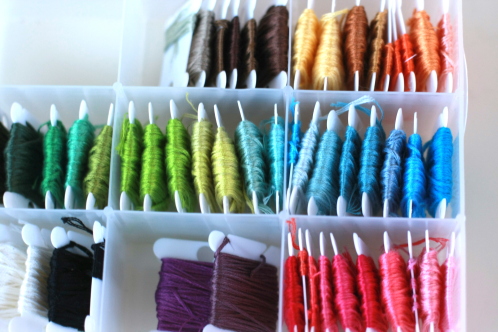 I also FINALLY bought an organizer box
for my embroidery floss.  It arrived on my doorstep this week and my girls have been wrapping and wrapping.  I realized I really don't have that much floss.  It just feels like a lot when it's a mess.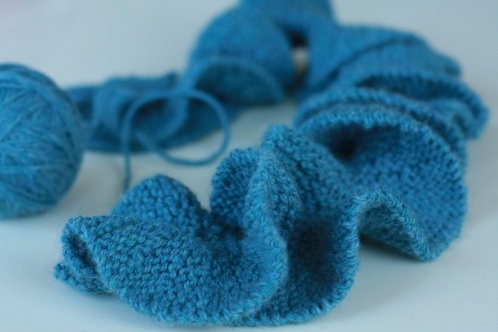 And here's my potato chip scarf in progress.  I've only been able to knit a few rows here and there, so it's taking longer than it should.  On the bright side, I get to go the DMV this week, so there might even be hope of finishing it this week after all.

8 Responses to "Fabric Love and Other Things"