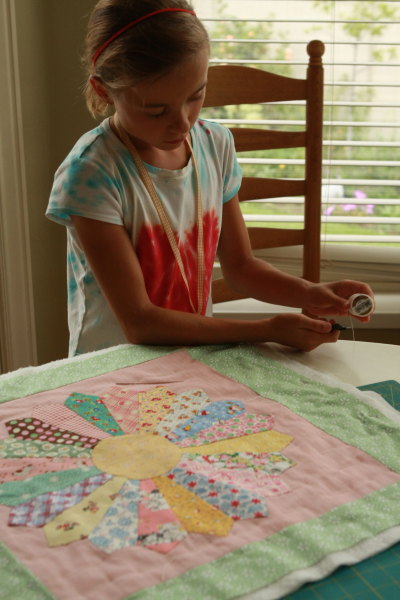 Our summer has almost come to an end.  My kids start school in one week.  After a few weeks of us all staying up WAY too late to watch the Olympics, it's time to get back a semblance of order.  Even if I do have some withdrawal from watching Rhythmic Gymnastics (have you ever seen anything quite so amazing!), I am really happy to get some routine and more sleep.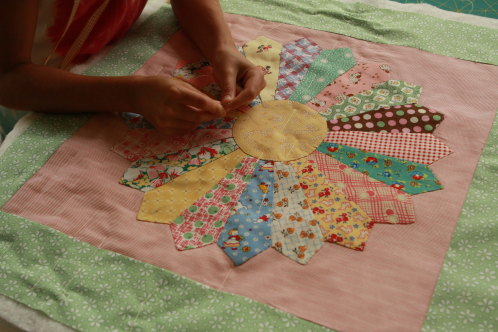 My girls are trying hard to finish their 1930′s "Ruthie and Kit" quilts before summer is out.  Emma has never basted a quilt before, so she was really worried that her rows weren't straight.  No worries, I told her, do your best, but these stitches are just temporary.  We will rip them out later.
Speaking of quilting, Emma is trying to decide whether to quilt on the machine or by hand.  It's such a hard decision for her.  "If I do it by hand, it will look nicer…. but it will take me FOREVER.  The sewing machine will be so fast.  I don't know what to do."  We've talked about how sometimes when something is hard, you appreciate it more when it is done.  It's more special."  But in the end, it's her quilt and her decision.
We've talked about labeling their quilts and how important it is, especially since this is their first quilt.  The labels will say something like this:
Made by Emma * age 10 *  For my doll Ruthie * August 2012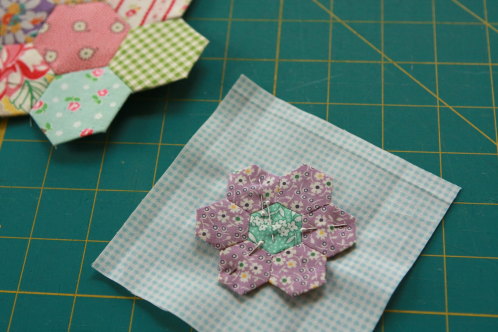 The quilts wouldn't be complete without little pillows.  Emma stitched together some time tiny 1/2 hexagons into a flower for a decorative pillow for the bed.  You can see how much smaller the tiny hexagons are than the larger 1 inch hexies Lily is sewing together for her quilt.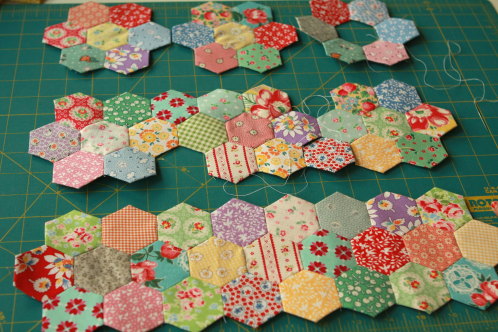 Lily's quilt is really coming along too.  She was worried that Emma is much farther along than her, until she realized that her entire quilt is hand pieced, Emma was able to machine piece her Dresden and then she appliqued it to her background fabric by hand.
Lily just needs to assemble her rows and add her borders so it won't take her much longer either.
With a little luck, we should have bindings on their quilts before school starts, even if the girls decide to hand quilt, they can just work on them little by little.  They will be making pillow cases and finishing the decorative pillows too.
I'm not sure who is more proud of their good work, them or me.

7 Responses to "End of Summer Quilt Lessons"