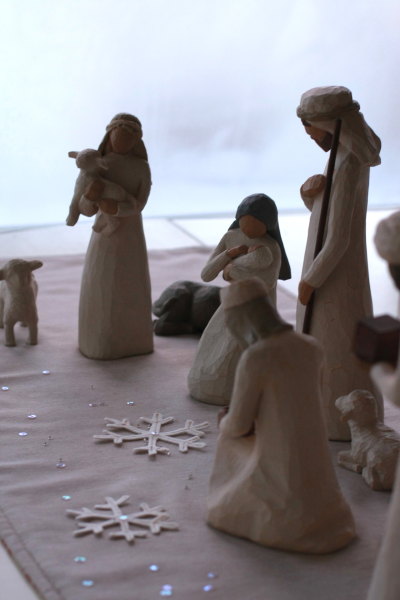 This is the busiest December I can ever remember.  I'm up to my up to my eyeballs in cookies again this year.
Despite all the cookies and all the work, I'm trying to work on a few little sewing projects.  I'm making bed warmers for gifts.
And here and there, I'm working on a new runner the buffet table where we place our Nativity Set
.
At first I thought I would make a runner out of red wool…. but the more I thought about it, I decided to make a runner as quiet and understated as my Nativity set.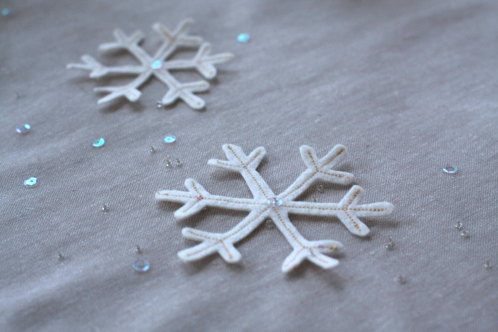 For the main fabric, I chose a Robert Kaufman Essex Linen- in the color Flax.  It is the most awesome fabric and I love sewing on it.
The snowflakes are a creamy white bamboo felt.  I found a wonderful method for making snowflakes on Purl Bee.  I printed their template, cut them out and stitched right on top the paper.  I shortened my stitch to make tearing away the paper easier.  The other trick I found out the hard way is to back stitch at every point, so I don't tear the stitches away with the paper.
Once the snowflake is stitched, I've used my nice, small, embroidery scissors to cut around each snowflake.  I'm stitching little sequins and beads on the snowflakes to give a little sparkle.
I'm planning on hand quilting the runner echoing around each snowflake.

3 Responses to "Christmas Stitching"