My mom called me the other day.
I have a certain birthday coming up this summer that she thinks is kinda monumental.
It starts with a 4.
And ends in an O.      Doh!
I'm a little dubious about the whole thing… like maybe her numbers are off… I think I should be turning something like 30.  But my mom insists it's really true.  I really wasn't born in 1981.
Maybe that would explain why, when I was a little girl, I wished my name was Kelly and not Calli  (thanks to Charlie's Angels) or why I had a "Dorothy Hamill"  haircut in 3rd grade.  Or why, when I was out on our backyard swing, I loved to sing "So bye, bye Miss American Pie" (at the top of my lungs)  "took my Chevy to the levy but the levy but the levy was dry… them good old boys were drinking whiskey and rye.."  Oh great.  I know what I'll be singing all day today.
Yes, I guess it's true.  I am a child of the 70′s.
Oh well.  You are only as old as you feel… so I'm not too fussed about whole thing.
But my mom is.  She wants to make me a quilt worthy of commemorating 4 decades of living.  She wants me to pick the pattern and the fabrics… so the quilt is exactly what I want.
After about two seconds of thought, I said I'd love a new quilt for my bed.  Since my current bedding feels about four decades old… even if I don't.
And I want it to have lots of yellow.
I love a happy yellow more than just about any other color on earth.
Now for the block.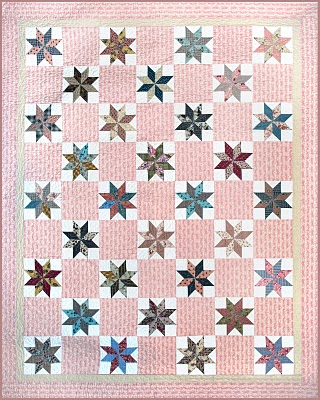 I simply love the quilt Lovely Stars.  It's quilt my mom helped design and is from Geoff's Mom Patterns.  It got it's name from a Longfellow poem….  "Silently, one by one, in the infinite meadows of heaven, blossomed the lovely stars. The forget-me-nots of angels."  Now doesn't that sound nice to sleep under?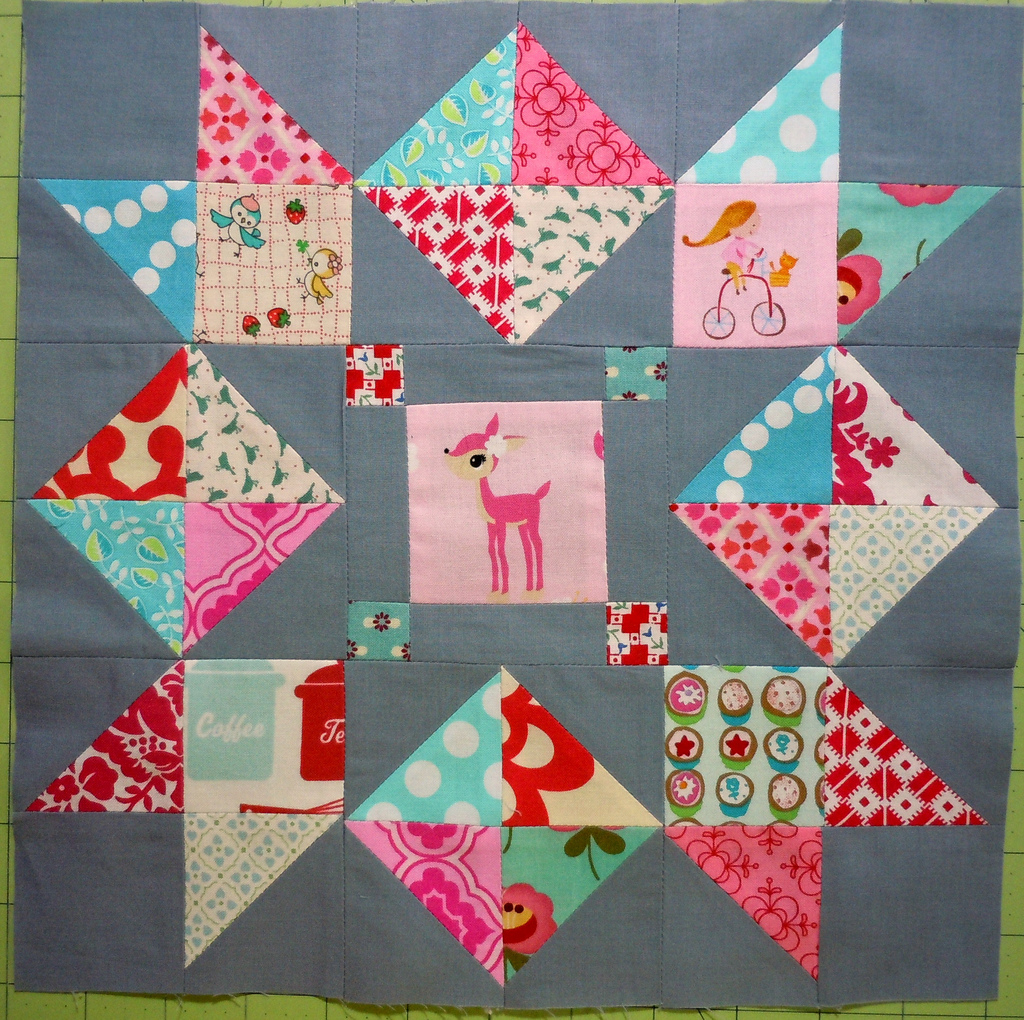 I also love the old fashioned block called "Love in a Mist."  This is a nice modification I spotted on Pinterest.
And last but not least, I love a good old fashioned Log Cabin.  This one from Alicia from Posy get's Cozy is wonderful.  I love the sashing….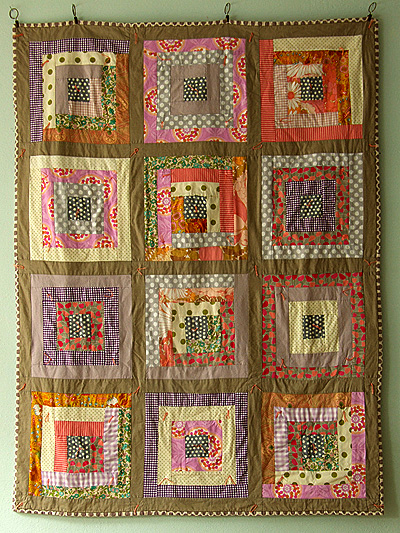 I like how this quilt feels lived in and easy.  That's what I want my bed to feel like.
For the next couple of days I need to be on the lookout and let my mom know soon.  She is a VERY fast quilter… but even she needs a little time to get it done.
Decisions. Decisions.  Wonderful decisions.
12 Responses to "Choosing a Quilt"