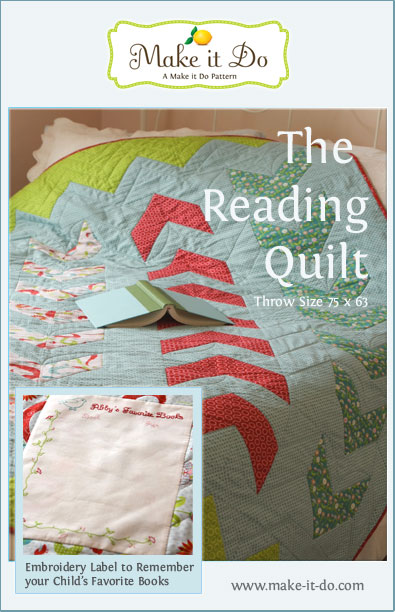 I am almost finished with my Reading Quilt Pattern.  I hope it will be in the Pattern Shop by sometime next week.
The embroidery label for a girl's quilt is designed and finished.  Can I just tell you how much I enjoyed stitching it?
This quilt is going to my darling niece Abby.  I know she will fill in the label with many wonderful books.
I'm still working on the embroidery design for the boy's quilt.  Obviously flowers and birds are out.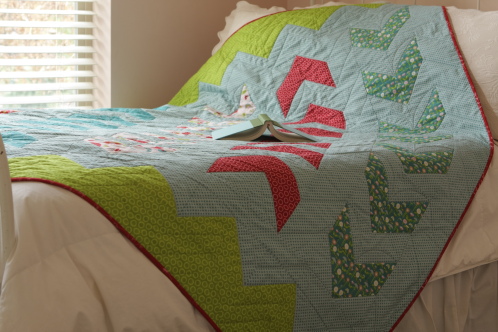 This was one of those projects that has given me joy from start to finish.
I have been thinking about a reading quilt design for a long time.  I've got pages and pages of tossed away ideas.  In the end, I simplified the design and I couldn't be happier with how it turned out.  The hard copy patterns will be going to Houston Quilt Market this week.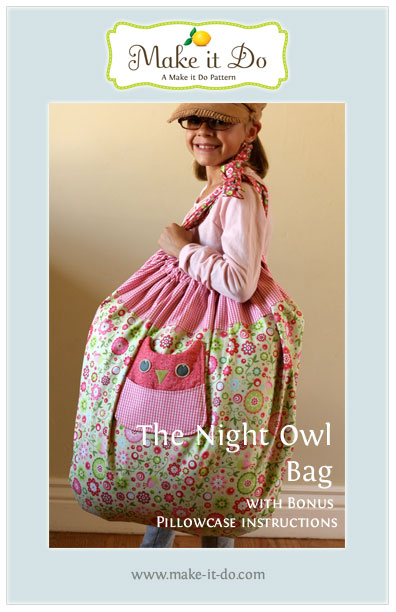 I've also been working on a hard copy pattern of my Night Owl Bag Pattern.  It is going to Market, and hopefully will make it's way to a quilt shop near you.
It will always be available in the Make it Do Pattern Shop for instant download.
What do you prefer?  Hard copies or downloadable PDF's?  Are you all about meandering through the quilt shop or instant gratification in your pj's and slippers?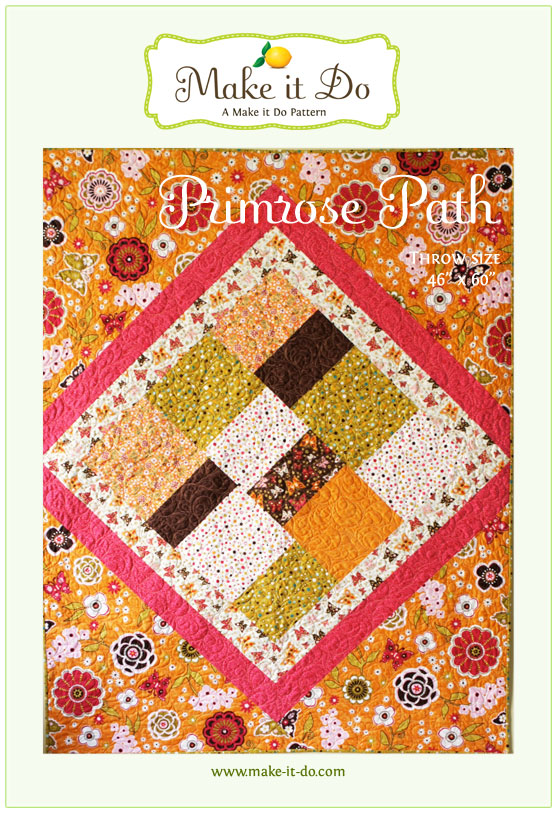 And last but not least, I have one more quilt pattern going to Market.
It's called Primrose Path.
The name partly comes from how easy this quilt is to make… it's a one day project.
I love the large block on point.  It's a great quilt to show off large print fabrics.  The fabrics for this quilt are from Riley Blake's upcoming line called Enchanted Garden.   They are young and vibrant.  My girls fell head over heels in love.
They've begged for a skirt made out of the Enchanted fabrics…. "Phew, maybe after costumes are done, my dears…"
4 Responses to "Almost there…"