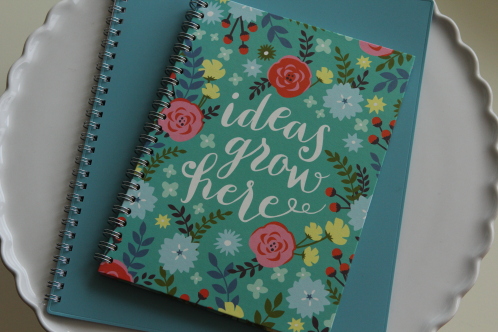 Is it too late to wish you a Happy New Year?
This first full week of the New Year has been nothing short of Heaven here.
The snow has been falling and the evergreens outside my window are hanging heavy with the snow.  The whole world looks soft and white.  It's been a great excuse to stay snug and warm at home.
I don't ever remember feeling more hopeful and happy to see a new year.
January is always the month that I love to deep clean most of all.  This year my home needs it more than ever.  It feels like it has been neglected and needs a fresh coat of paint – literally and figuratively.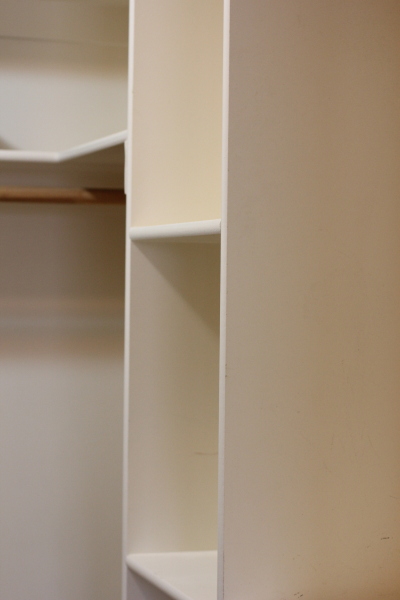 This week I've been deep cleaning our master bedroom.  I emptied every last thing out of our master closet and dresser drawers.  I scrubbed it all down 'til it was fresh and clean.  Then I've put back only the things we will REALLY use and wear.  So far this week I've filled an embarrassing number of bags to give to charity and more for the garbage bin.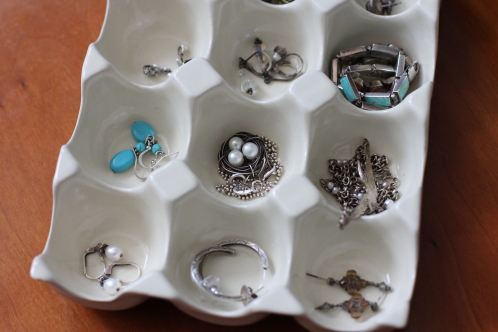 I've been using and repurposing what I already have to organize.  Isn't this ceramic eggs carton sweet and perfect to keep my most used jewelry?
This year I've also chosen my One Little Word.  Or it might be more accurate to say that one little word has chosen me.  This year my word is:
FULFILL
It's a word that, once in my head, I could not let go of…
I've been exploring what the word means to me, and the meaning I want it to "fulfill."
I can't wait to see what 2014 will bring…

Howdy, my dear friends.  I've been away for a while.  I'm so grateful for the many messages from friends checking in on me, that I've received… and yes I am OK.  In fact I am wonderful.  But this wild horse ride of life took off on me.
I'm so happy to be back…
I haven't had a moment to create much over the last few months… unless you count thousands of cookies in December.  So I asked my dear brother if I could share a few portraits he has taken.
Jordan is my little brother.  I have a memory of him, little towhead running, a red Superman cape flying out behind him.  He WAS Superman.  He still is, I think, deep down.
Jordan's passion is photography and I love his artistic sensibility.
The portraits he took recently, with my mom's quilts, are nothing short of amazing.  I am grateful to him for allowing me to share them here.  I hope you enjoy them as much as I do.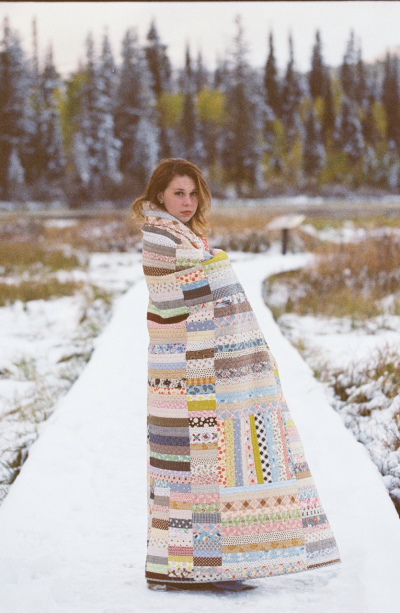 You may remember this quilt.  It is made from scrap strips that my mom saved over many years. My guess is that it has leftover bits and pieces from a hundred quilts.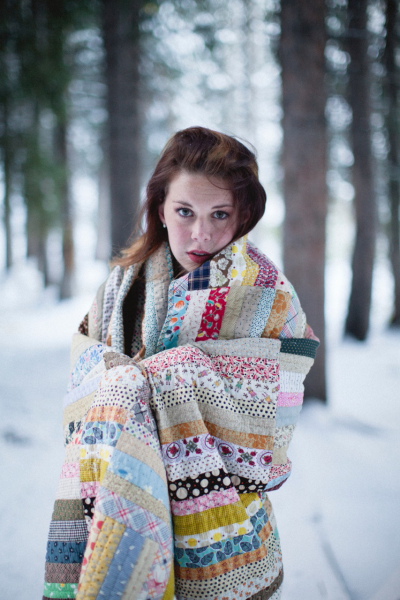 Like most of my mom's quilts, it is hand quilted.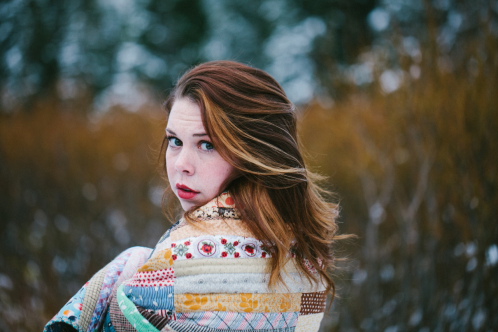 The portraits are of Jordan's beautiful niece Lyssa.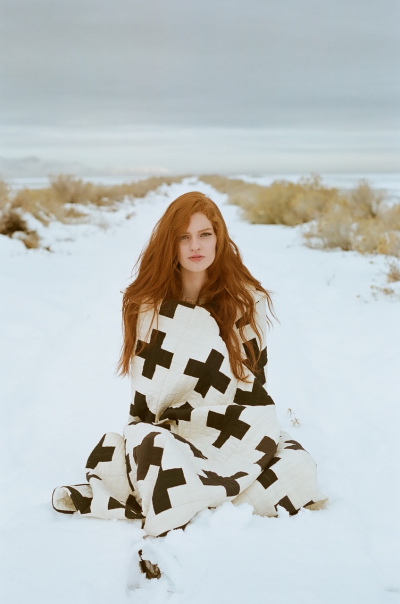 I've shared this quilt before too.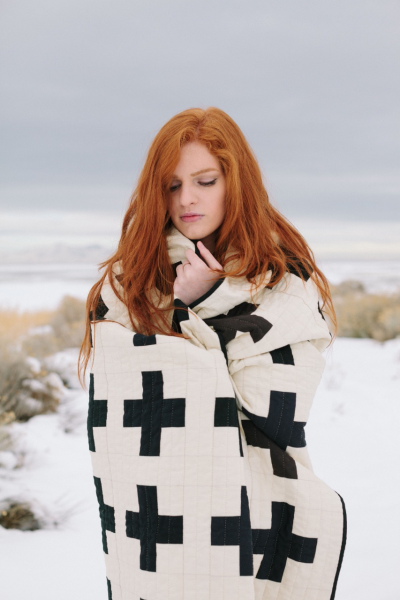 I especially love the hand quilting of this quilt…  in long, straight rows.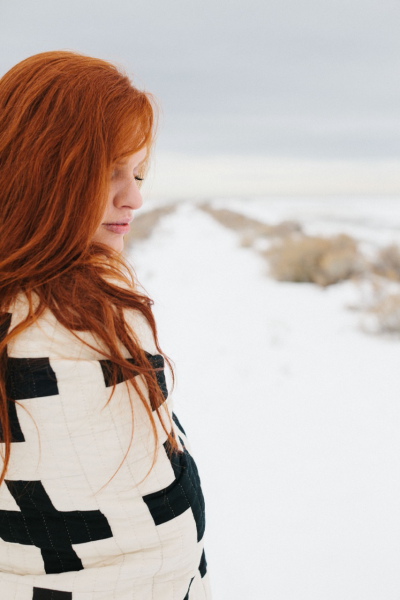 Black, white and red.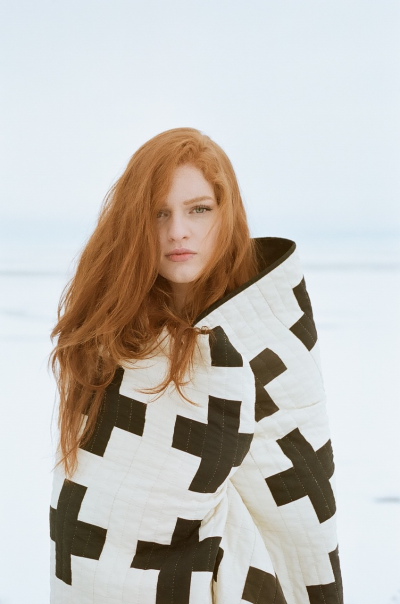 You can find Jordan on Instagram, most days, since he's out with his camera or his phone almost everyday.  (Hmmm… addiction to a passion, might be a family trait…)  Be sure to also check out his Tumblr.
Thank you Jordan for sharing!  I love you little brother.