I am so pleased to welcome Tiny Prints as a sponsor of Make it Do.
Tiny Prints is known for their wonderful quality and stylish products.  They are also tops when it comes to customer service.  I am proud to have them as a sponsor.
Next week, Make it Do will be hosting a Tiny Prints giveaway so be sure to check back to enter.
Tiny Prints is more than just cards.  They have self inking stamps (swoon), stickers, teacher gifts and even business cards.
You all know I'm a make it do kind of girl, and usually make rather than buy.  But last Christmas when, yet again, I failed to send out Christmas cards because I ran out of time and energy, I vowed to make it easy on myself in the coming year and order cards online.
Just look at the wonderful Christmas cards available at Tiny Prints: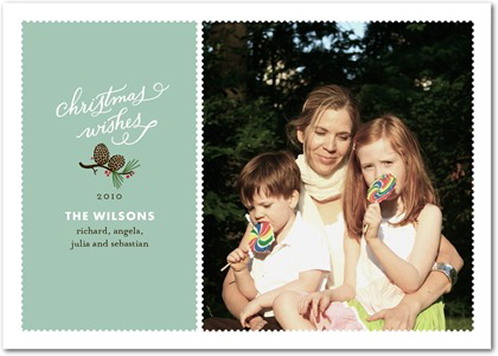 I'm in love the simplicity of this card.  I love the pinking edge.  This card is right up my alley.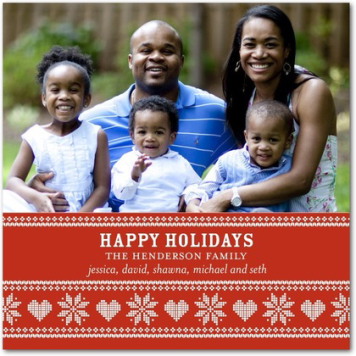 Yes, I'm a sucker for Fair Isle.  I'm pretty sure I could never talk my husband into a sweater family photo… but at least I could have a Fair Isle card.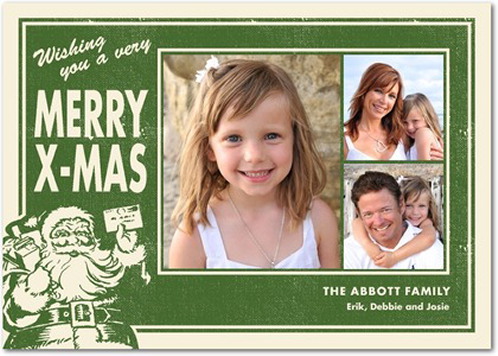 A vintage 1950′s card… oh my.  How fun would it be to use vintage looking photos too.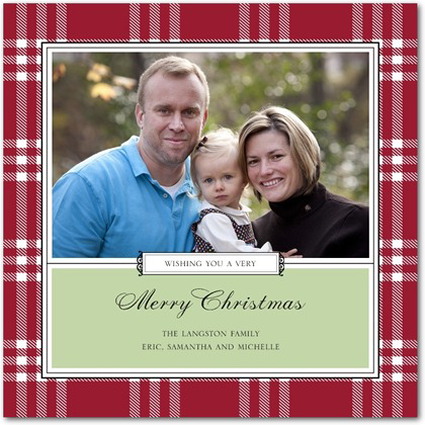 This card could actually work with the card idea I had last year.  You know, the cards that never got done or sent.  It was a British style card…. Oi!  To the World.  So the card isn't exactly British punk… but I think it could be funny.   I love that the cards from Tiny Prints can be customized perfectly.
I aim to choose my card style early, so I have plenty of time to take photos that will look great with our card.
Click here to see all the wonderful products available at Tiny Prints.  I am happy and grateful to welcome Tiny Prints as a sponsor!