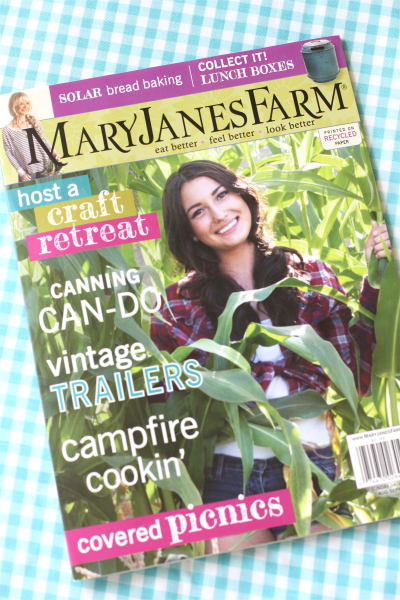 I had a fun surprise in the mail last week….
It was the latest issue of MaryJanesFarm Magazine.
See that covered picnics on the magazine cover…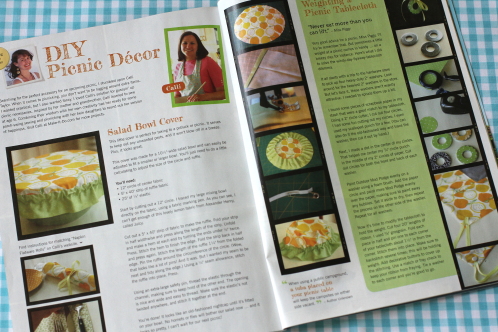 It's a little article "covering" some of my picnic projects.
It is such an honor to be featured in one of my favorite magazines.  I love all things from Mary Jane Butters from Glamping
to her Ideabook
… and of course her magazine.
If you get a chance, be sure to pick up the issue.  There is lovely article about Sherri McConnell from A Quilting Life in the issue.  She is so sweet and talented!  The whole magazine is full of wonderful ideas and articles.

2 Responses to "Picnic with MaryJanesFarm"