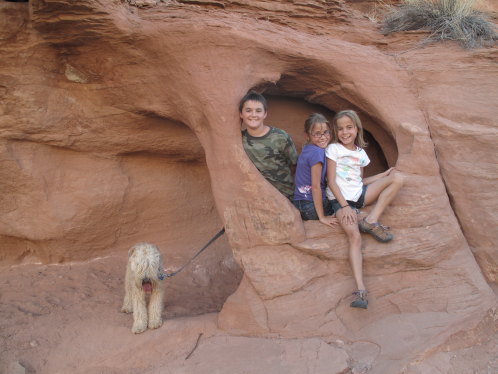 We spent a long weekend camping near beautiful Capital Reef National Park.
Oh, how I love my home state of Utah.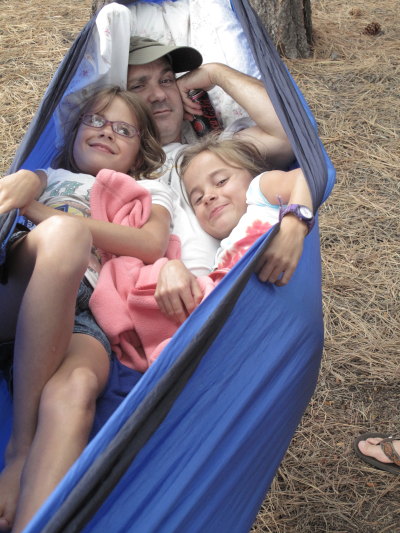 We stayed in one of our favorite cool, high-mountain, pine-shaded campgrounds.  It was out of the heat and perfect for relaxing.
My sweet husband got to try out a nap in the hammock we gave him for Father's Day. It was quite relaxing, right until he was invaded by a couple of 10 year olds.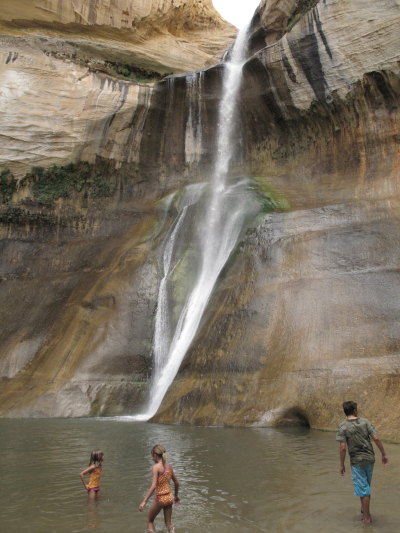 We hiked through the beautiful, but hot desert to an oasis waterfall…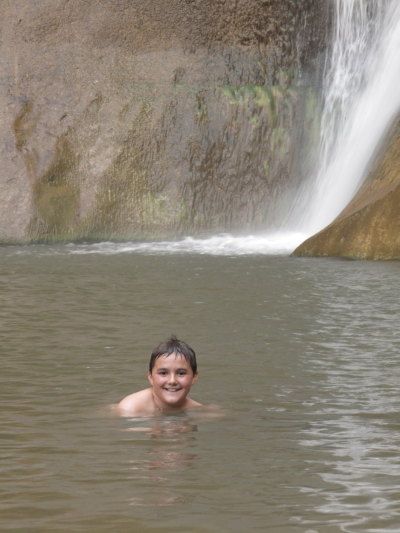 and cooled off by having a wonderful swim.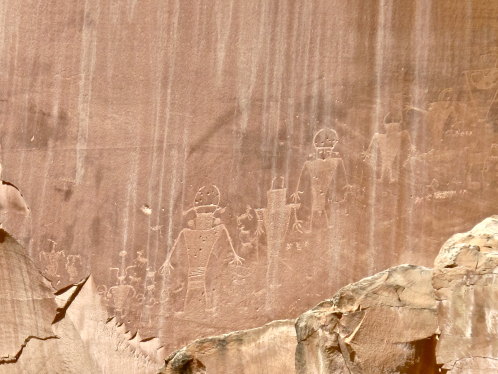 We saw beautiful red rock cliffs and amazing petroglyphs.
But no matter how much I love to explore, there is nothing quite so nice as coming home.
Even when home means a mountain of red dirt stained, fishy, dirty laundry.

5 Responses to "Home Again"