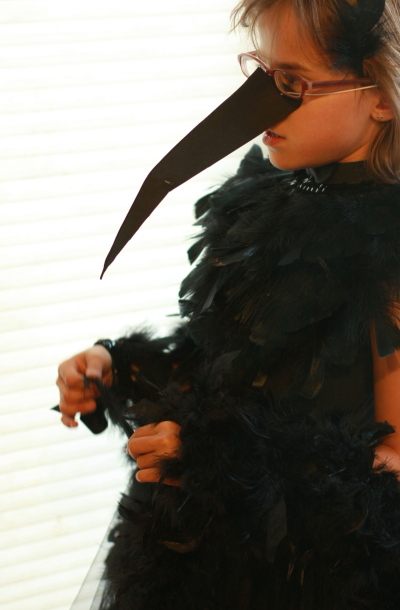 This week has been a whirlwind of cooking, canning, and costumes.
Yesterday was spent with my friend Kate for our annual day of canning applesauce.  We've both looked forward to this day for months, despite a mishap riddled canning day last year.
Yesterday was our best applesauce day ever.  The apples were so tartly sweet we barely needed to add any sugar.  Since we cook our Jonathan apples with the skins on, and make the sauce with a Victorio Strainer
, our sauce comes out the most beautiful shade of pink.  It puts store-bought applesauce to shame with it's incredible flavor and gorgeous color.
"Pinkalicious" as Kate said yesterday.
Despite the busy week, canning both applesauce and grapes is a delight for the senses.  The grapes are fragrant from vine to bottle and their dusty purple color is an inspiration.  Some of the grape jelly is for my family and the rest for Christmas gifts.  I love getting my gifts done in the relative calm of Autumn vs. December.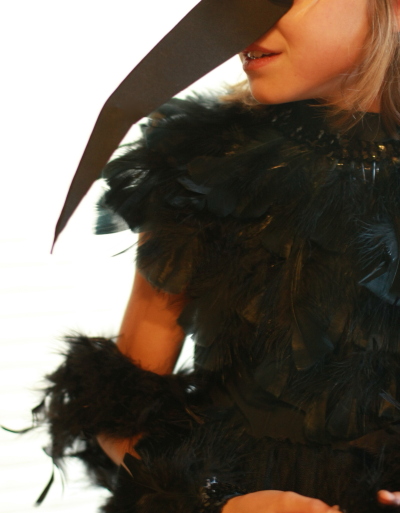 I'm also getting close with my kid's Halloween costumes.  A raven is taking shape without one stitch of my sewing machine.  Hot glue and lots of feathers, felt, ribbon and trim are the order of the day.  I also love that my daughter has been able to help quite a bit with her costume.  I am also happy that the only purchase I've made is a few packages of feathers and a little sequin trim.  The costume is a combination of a wonderful template from Martha Stewart and some improvements and ideas of my own.  I'll have some step-by-step photos next week.
The down side of the costume is black feathers from hither to yon.   What do I think of while gluing feathers to felt?
Once upon a midnight dreary, while I pondered, weak and weary…
Mr. Poe was a lyrical and frightening fellow, I must say.
Quoth the Raven, "Nevermore."
My other daughter and I have been repurposing and tea-dying for a mummy.  And thanks to some inspiration from a very talented blogging friend, I haven't needed to invent anything, just follow instructions.  I'll share more about the mummy next week too.
Now for the winner of the $25 Visa Gift Card Giveaway:

Congratulations Terry!  Send me an email (to callimakesdo at gmail dot com) with your address so I can send your gift card in the mail.

One Response to "Ravens, Apples and a Giveaway Winner"