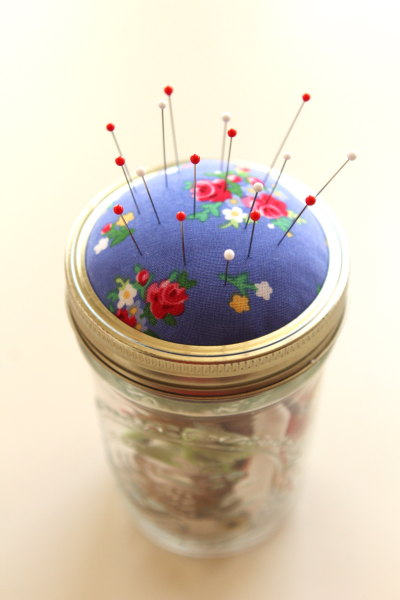 This past Monday I taught a little class about mending to a group of 10 and 11 year old girls.
Since we had a small budget, I put together inexpensive mending kits for each of the girls, inspired by a video tutorial on Martha Stewart.
Is there no end to the wonderful uses of the humble Mason jar?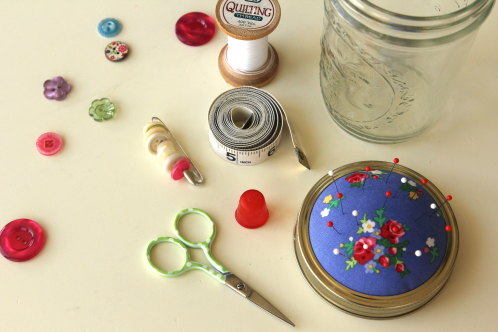 A Mason jar mending kit makes a wonderful gift for a friend, a newlywed, or a student heading off to college.
They are quick and easy to put together and SO much prettier, and more useful, than the cheap, toss-away kits sold at the grocery store.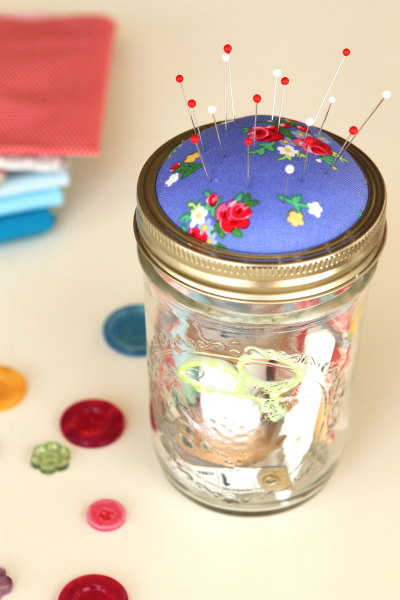 4 Responses to "Quick and Easy Mending Kits"