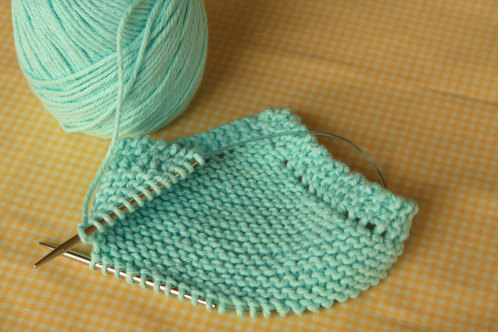 A few people have asked for the dish cloth pattern that my mom knitted for my birthday.
The pattern comes from her Aunt (and my Great Aunt) Evalyn.
I've gotten started knitting dish cloths to give as gifts for birthdays and Christmas.  I love using them for washing dishes and wiping down my counters.  They have such a nice scrubby feel.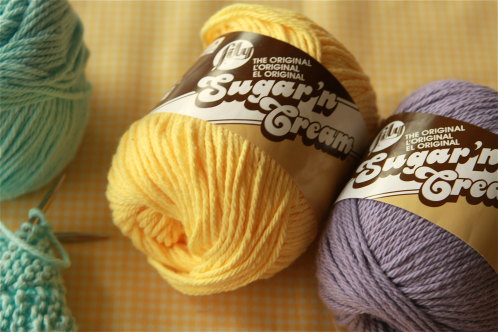 Aunt Evalyn recommends Lily Sugar 'n Cream yarn to make these dish cloths, since it's 100% cotton.  It's even on sale this week at Michaels for $1.29.  One skein makes 2 dish cloths.
I've created a free pattern for the dish cloth from the instructions sent to me by Aunt Evalyn.  To download the pattern click here.
Thanks Aunt Ev for sharing your wonderful pattern!

19 Responses to "Aunt Ev's Favorite Dish Cloth Pattern"