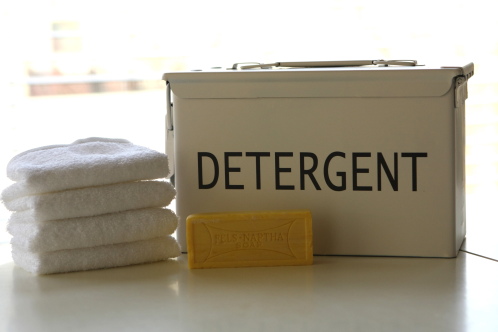 I finished my new laundry tin…
and I LOOOVE IT.
Not only does it look great, it also solves a problem.  I buy the large box of detergent from Costco for my laundry.  It doesn't fit in my cupboard, or in the space under my cupboards.  It just sits there in the way, looking quite ugly.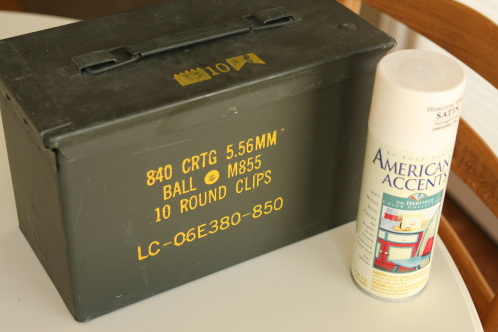 My new tin started it's life ugly too… it was an ammunition box.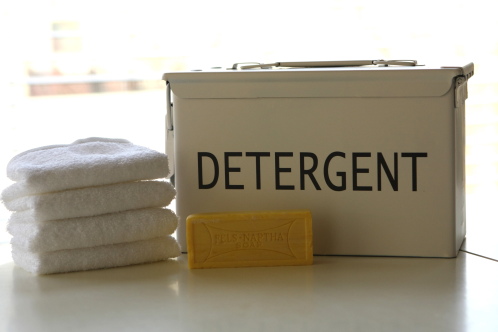 I think I've improved its form and function.  Don't you?
All it took was a little spray paint and some very cool vinyl lettering.
My lettering was inexpensive, at only a couple of dollars.  It was also VERY easy to apply to my tin.  The letters were on a strip already spaced perfectly.  I measured my tin, made little pencil marks as guides, removed the backing and applied the strip of letter. I used a Popsicle stick to make sure the vinyl adhered to my tin nicely and then peeled off the transfer tape.  It took just a few minutes and was super slick.
The inspiration for this project came from a detergent tin from Ballard Designs that sold for about $60.  My tin cost a fraction of that.
I got my vinyl lettering from Say It On The Wall and am excited they are sponsoring a $25 gift certificate giveaway here at Make it Do.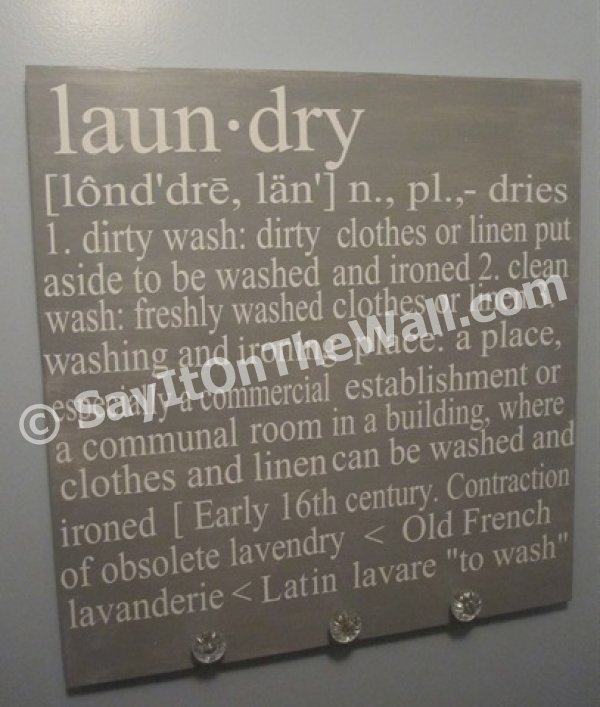 You could order this cool vinyl for your laundry room.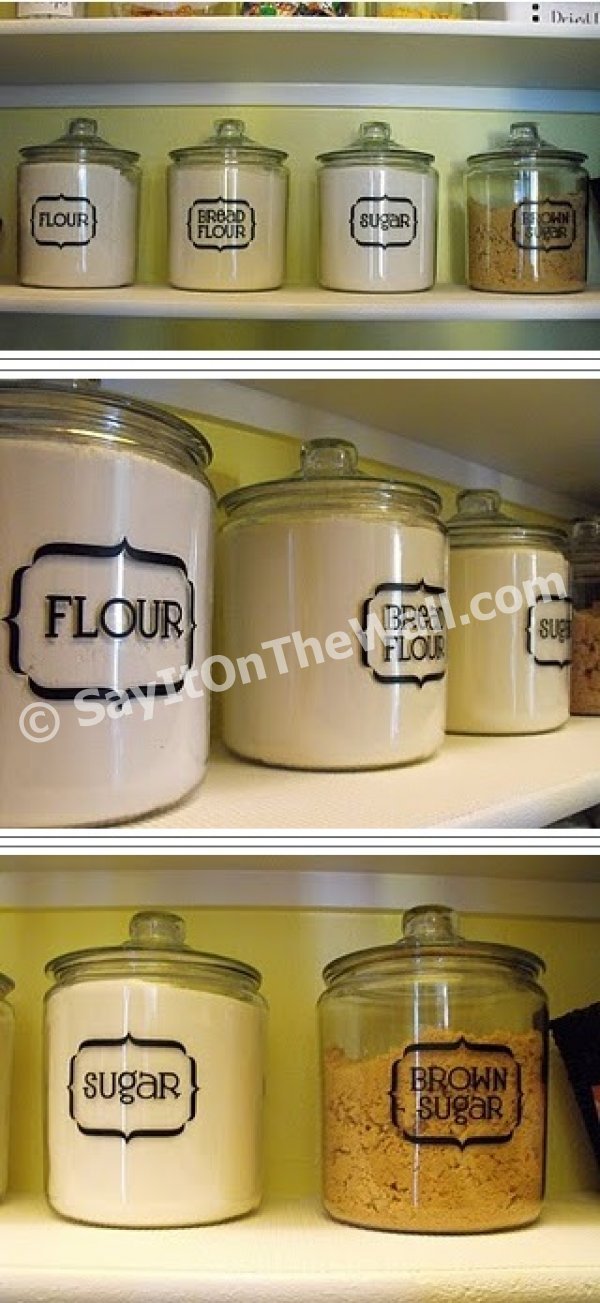 What about these awesome labels for organizing your pantry?  I love these.
You can also order something custom like I did.  There are lots of fonts and colors to choose from.   I simply gave Laura the dimensions of my tin and the font and coloring I wanted and she worked out the details.
Be sure to click over to Say It On The Wall to see all of the wonderful vinyls available.  You could have a lot of fun with a
$25 Gift Certificate
To enter to win click over and become a follower of Say It On The Wall Blog.   Then leave a comment here.
If you'd like to enter twice become a fan of Say It On The Wall on Facebook and leave a comment here saying "I'm a fan."
Contest ends Thursday January 27 at 10 PM MST.
Winner will be announced on Friday.
To be even sweeter, Say It On The Wall is offering a
30% coupon
to Make it Do readers this week only.
Simply add the code:  DO30  when you checkout.
76 Responses to "Laundry Tin and a Giveaway!"