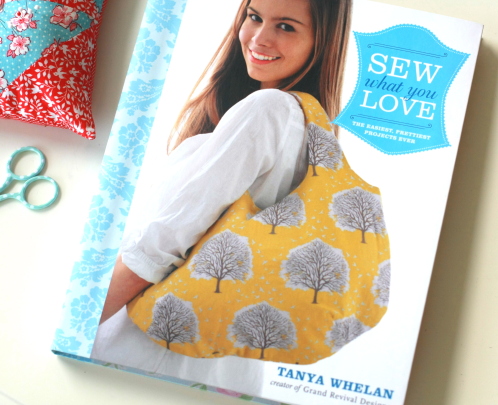 Last week I received a lovely surprise in the mail.  It was a copy of the new book by Free Spirit fabric designer, Tanya Whelan.
Sew What You Love: The Easiest, Prettiest Projects Ever
I love Tanya's fabrics so I couldn't wait to read through her book.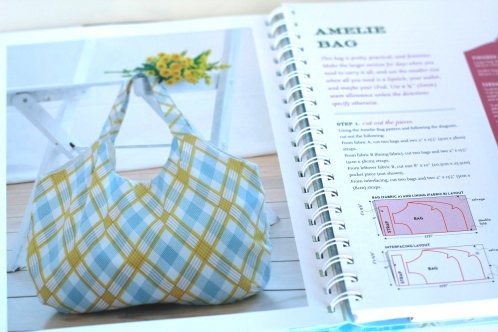 There are 30 projects ranging from wonderful bag designs, projects for babies and kids, clothing and projects for the home.
I'll be making this Amelie Bag soon- I love the style, shape and roominess of the bag.  I really love that the templates for each project are in a pocket at the back of the book.  (Books that make me enlarge templates at the copy store are such a pain.)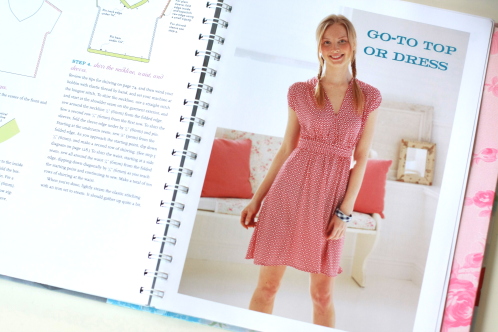 How wonderful would this be as a top made with one of the cute cotton knit fabrics out on the market right now?  Each pattern includes clear diagrams and tips.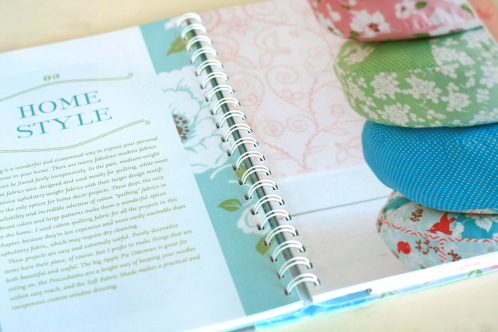 Apple Pie Ottomans?  Yes please!  I would love a few of these pretty ottomans stacked in the corner of my family room.
Tanya even gives tips for using scrap fabric to make your ottoman.  Which brings up another point I loved about this book.  It includes good advice for how to use scraps and for reusing and recycling items.
I made my first little project from the book over the weekend.  It only took a few minutes to whip up this wonderful, pieced pincushion. I made it to sit at the end of my ironing board… and because a girl can never have too many stylish pincushions.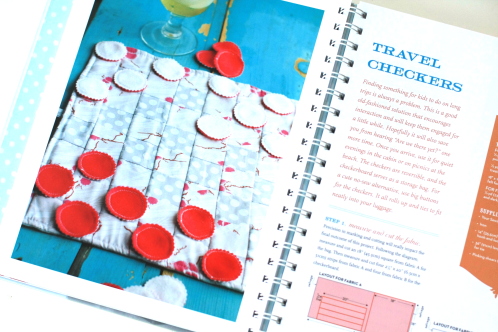 Tanya is sharing a free pattern for Travel Checkers from her book for the readers of Make it Do.  If you'd like to download the pattern click here.
She is also giving away a bag pattern to anyone who twitters or mentions her book on Facebook.  All you need to do is provide a link to the  Sew What You Love page on Amazon.
And last but not least, today on Make it Do, you can enter to win your very own copy of Tanya's book.
To enter leave a comment on this post answering:  "What projects are you most inspired to make right now?"  Are you focused on quilting, projects for your home, sewing for the little ones in your life, clothing or bags….  or if you'd like, just say hi!
The Rules:
Contest closes on Thursday, January 26, 2012 10:00 MDT
Only one comment per person please.
Random winners will be announced on Friday, January 27, 2012
171 Responses to "Book Review and Giveaway: Sew What You Love"