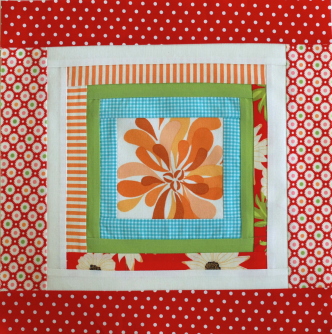 My kitchen table is groaning under stacks of fabrics, books, and projects.  It's a good thing my family can eat at our kitchen counter!
I've just finished my May Bee's Knees block for Amy.   Just in time for June's Block.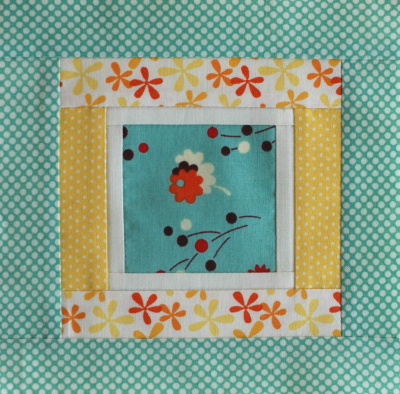 I've also made her a 6 inch block.  The blocks don't really looks like they match seeing them here… but once they're together in the quilt I hope it's different story.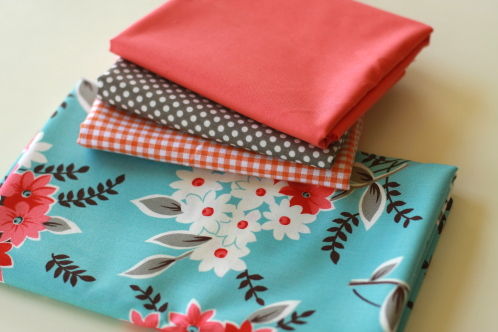 I've picked up a several pieces of Denyse Schmidt's Flee Market Fancy reprint.  I'm pretty sure I'll regret not getting more.
The purse I've carried for the past few years was made from a different color of this same Flee Market Fancy design in a home weight fabric.  The purse now has holes in the corners, is dirty, and definitely worse for wear.  But I'm pretty sure I'll end up washing and patching the corners and using for a while more.  It's not often that I find a fabric I don't get sick of for years…
Yep, one yard is probably not enough.
The fabrics in this stack will either wind up in a bag or a new apron.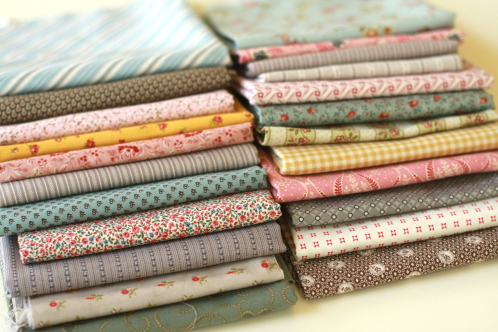 I've been pouring over traditional Civil War patterns looking for just the right block to make a Civil War quilt. I've been collecting these fabrics since last summer.  Lots of my fabrics are not actually Civil War, but since I'm not getting graded on my historical accuracy, I'm OK with breaking the rules.  I'd like to finish the quilt before 2015, the 150th Anniversary of the end of the war.
I'm thinking of using an unbleached muslin for the background fabric, and with my fabric choices the quilt will be end up being light and soft.
That's just a peek of what's on my messy table today…
And now for the random winners of the $50 Container Store gift card giveaway courtesy of Q-tips.
I know we are not supposed too, but it looks like most of us Q-tips to clean our ears.  There were so many great uses for Q-tips in the comments.  A few I've never even tried.
A big thanks to Q-tips for sponsoring this fun giveaway.  I only wish I could have entered!
To April, Joanne, and Joy:  Congratulations!  Email me at callimakesdo at gmail dot com with your full name and address so we can get your card sent out.  And have fun shopping at the Container Store!

2 Responses to "Kitchen Table Projects and Giveaway Winners!"