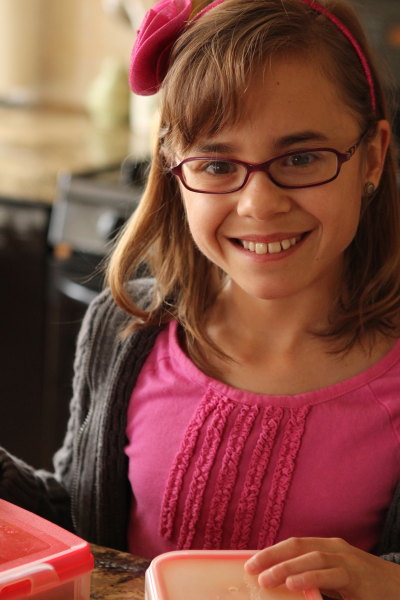 I'm happy today to be part of the Campbell's Soup "What's for lunch?" discussion.
Because if you're a mom, that's a question you hear just about everyday.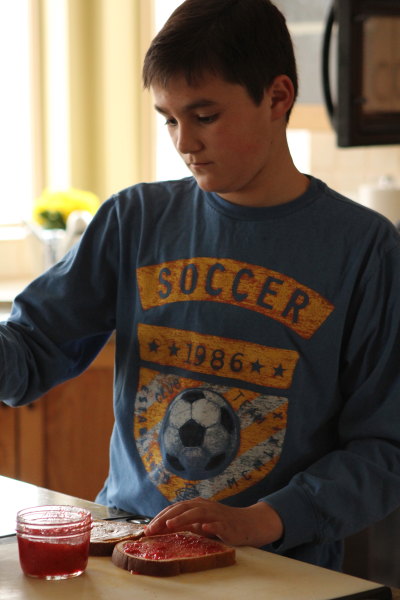 Do you ever wonder how much food goes into the garbage at your kid's school?
I shudder to think about it.  You can send broccoli or blueberries in your kid's lunch, but unfortunately, you can't make them eat it.
What's a mother to do?
The best solution I've found is to give my kids a big say in what goes into their lunches.
It starts at our house when making my grocery list.  I ask the question, "What healthy snacks do you want for your lunches?"  Each of my kids get a chance to add something healthy, that they like, to the list.
My kids are in 5th and 6th Grade and are old enough to make their own lunches.
The rules are, they need to take at least two fruits and vegetables.  I try to have fruits that are in season and cut up vegetables that are easy to pack in their lunches.  If I don't have fresh fruit, we always have home canned applesauce, peaches, or dried fruit like apple rings, mangoes, and fruit leather.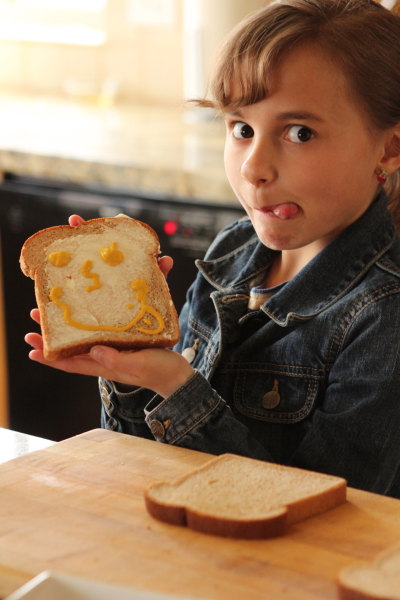 When my kids decide what goes into their own lunches, I think they are much more likely to eat what they pack.
We love our Thermos for taking smoothies or hot foods like soup or pasta.  Ben especially loves taking hot foods for his lunch.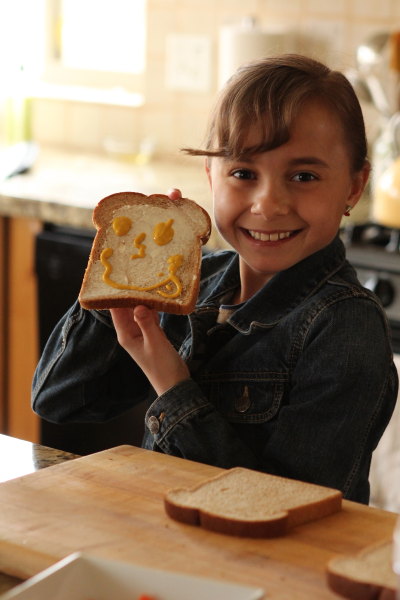 My girls love their sandwiches.
Since they are making healthy choices and are packing up their own lunch, I'm happy they are all getting just exactly what they want.
I think that "What's for lunch?" is more than just a meal, it's about teaching our kids to make lifelong, healthy eating choices.
- – – – – – – – – – – – – – – – – – – – – – – – – – – – – – – – – – – -
And now for a $50 Gift Card Giveaway sponsored by Campbell's® Soup.  To enter leave a comment on this post answering:
How do you get your kids involved in deciding what's for lunch?
The Rules:
Contest closes on Monday, March 18, 2013 at 10:00 pm MDT
Only one comment per person please.
Random winners will be announced on Tues, March 19
Thank you to my friends at Campbell's for sponsoring this giveaway!   Be sure to visit the Campbell's Soup website where you can find recipes, coupons, and more.
- – – – – – – – – – – – – – – – – – – – – – – – – – – – – – – – – – – -
This is a sponsored post written by me on behalf of Campbell's Soup.  All opinions and ideas are my own.

40 Responses to "What's for lunch? and a Giveaway!"