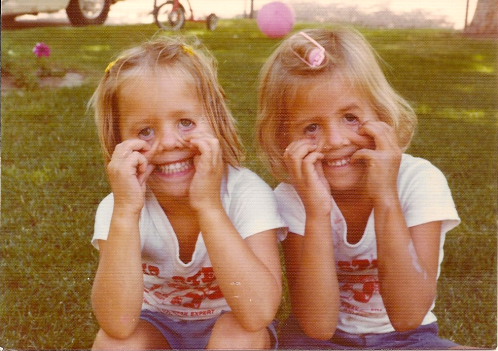 First for the $25 Visa Gift Card Winner.  I LOVED reading about all the smells you love.  It's amazing how powerful our sense of smell and memory is.  They say the best things in life are free, and when you take time to really smell the loveliness of simple things, I believe that is true.
The random winner of the giveaway is:

Congratulations Dayna!  Email me with your address, so I can send out your gift card.
Now about my sister.  You see those silly girls in the photo above.  That's my sister and me.  My sister is 4 years old and on the left in plastic barrettes.  I am 5 with a foam curler on top of my head.
She and I are polar opposites.  She loves racy, strappy, red high heels.  I love comfortable, conservative, brown ballet flats.  She loves going on long rides on a Harley Davidson.  I love going on long hikes to a lake.  She loves her 9mm gun.  I love my sewing machine.
POLAR opposites.
The one thing we can agree on is that we love each other.
The other thing we can agree on is she has the best recipe for Peanut Butter Cookies.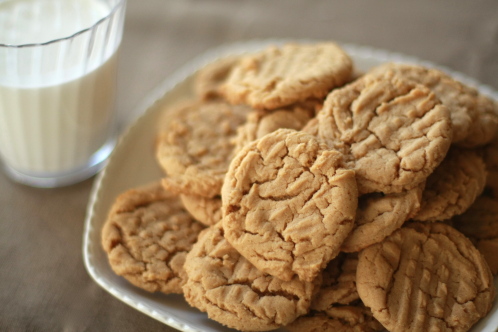 She calls them:  Kickin' Some Booty Peanut Butter Cookies.
This week I made them for my kids on the first day of school.  Here's the recipe: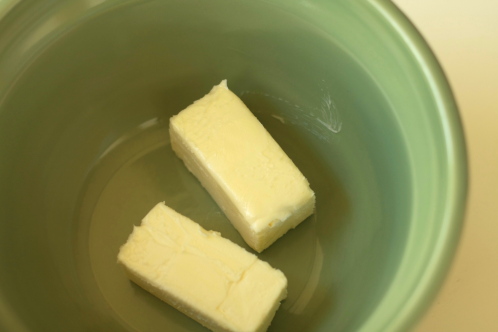 All good cookies start with butter.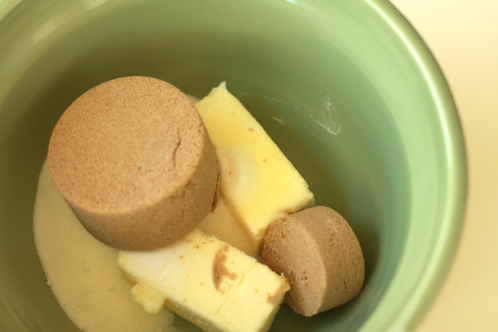 Add sugar.  Brown and white.  All that brown sugar makes for chewy cookies.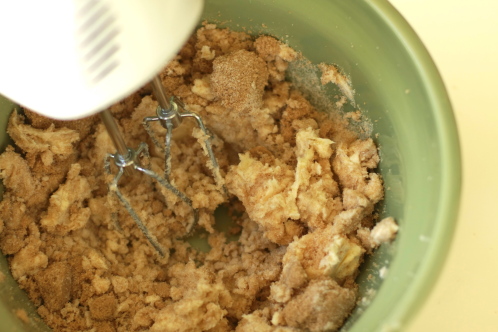 Cream them together.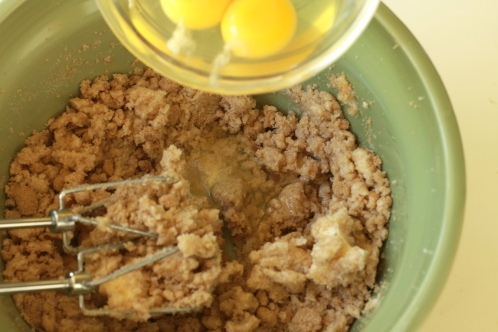 And when they are nicely creamed.  Add the eggs.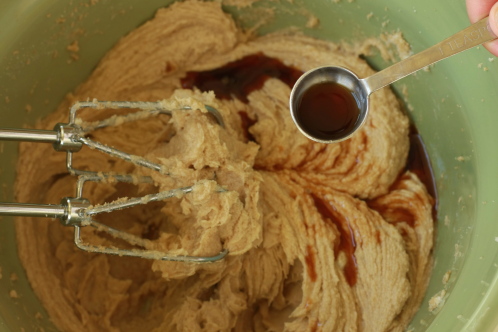 And vanilla.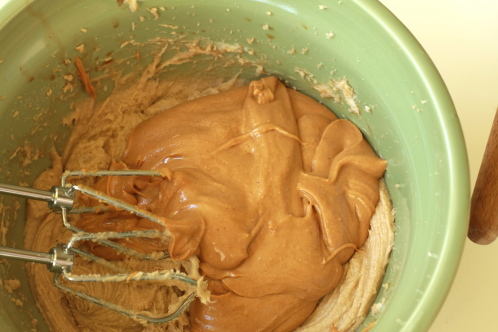 Then the star of the show:  peanut butter.  I used an organic natural (unsweetened) peanut butter today and it worked nicely.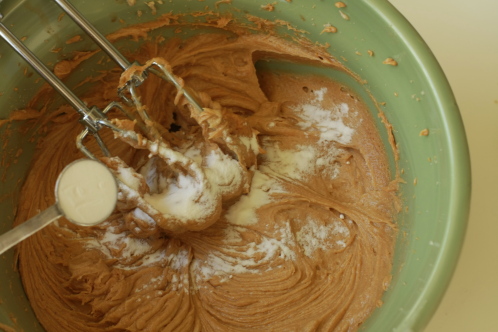 I like to add the soda and salt and make sure they are well mixed in before adding the flour.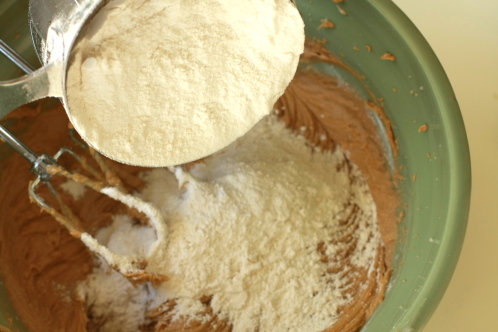 Then add the flour and mix until just blended.  Don't over mix the flour whenever you are making cookies, unless you want the cookies to be tough.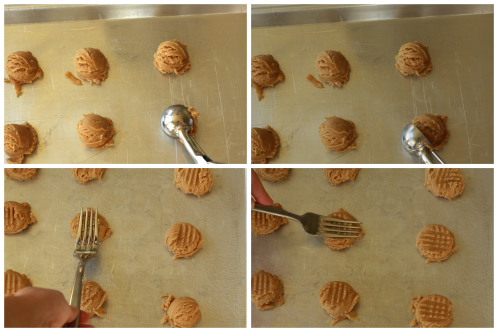 I love to use my cookie scoop for fast and even sized cookies.  Then make the traditional fork marks on the top of the cookie.
If you are feeling especially naughty, we love to dip the cookie balls into sugar in the raw (you know, the brown course kind) and then make the fork marks.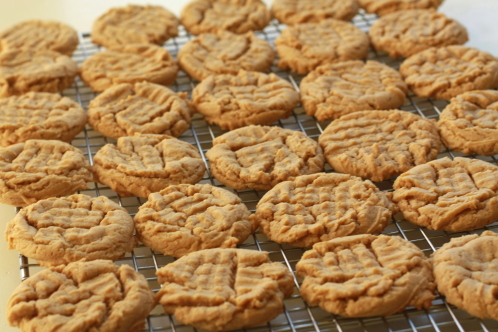 Bake them in a 350 degree oven for 8 – 10 minutes.  In my oven it takes about 10 for them to get slightly golden on the edges but still moist and chewy in the middle.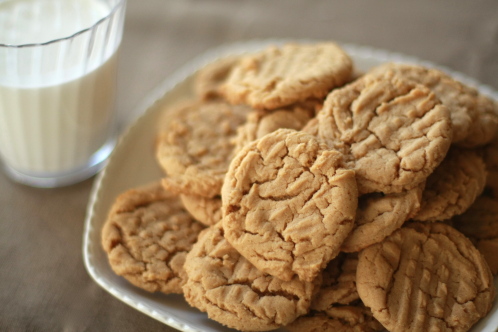 Best served with a glass of cold milk.  I've tried other recipes but my sister is right, this recipe kicks some booty.
Here's her recipe:
Kickin' Some Booty Peanut Butter Cookies
1 cup butter
1 cup granulated sugar
1- 1/4 cup brown sugar
2 eggs
1- 1/2 tsp. vanilla
1- 1/2 cup peanut butter
2 tsp. baking soda
1/2 tsp. salt
2- 1/4 cup flour
Preheat oven to 350 degrees.  Cream butter and sugars together.  Add eggs and vanilla.  Add peanut butter, soda and salt until well blended.  Add flour and mix until just incorporated.  Spoon onto a cookie sheet and mark with a fork.  Bake at 350 degrees for 8 – 10 minutes.
Enjoy!

8 Responses to "Kickin Peanut Butter Cookie Recipe"