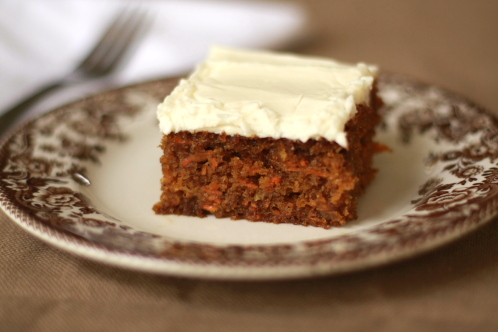 I had carrot cake for breakfast this morning.  It was a guilty happy start to my day.  I've been trying to cut out sugar so I can loose a little weight.   But carrot cake, come on!  My will power just isn't that strong.
When I was a little girl I often asked for carrot cake for my birthday cake.
I love it so much, I even served it for my son's first birthday cupcakes.  Since he was our first child, we were very strict and never really let him eat desserts or sweets during his first year.  I naively thought it would make him less likely to like sweets when he was older.  But he has turned out to be my biggest sweet tooth of all.  So that theory was totally bunk.  I still remember him sitting in his high chair at the park, so tickled with his carrot cake that he was grinning a wide four toothy grin and wiggling his feet the whole time he ate his cake.  He even did a funny little breathing fast in and out his nose that babies do.  It's a lovely carrot cake memory.
My carrot cake recipe started it's life as the Cover Mountain Carrot Cake Recipe from the Colorado Cache Cookbook…  but it's been modified over the years.
It is moist and flavorful and just about perfect in every way.
Here's my Perfect Carrot Cake:
1- 1/2 cups vegetable oil 1- 1/2 cups sugar 4 eggs, well beaten 3- 1/2 cups grated carrots 1- 8 oz. can crushed pineapple, drained 2 cups unbleached flour 1/2 tsp. salt 2 tsp. soda 2 tsp. ground cinnamon 2 tsp. ground allspice 1 tsp. vanilla extract 1 cup chopped pecans- optional (Not for me thanks- I love pecans in lots of things, but not in carrot cake!)
Cream oil and sugar.  Add eggs, pineapple, and carrots, and mix well.  Mix dry ingredients.  Add flour mixture to carrot mixture, a small amount at a time, beating well.  When blended, add pecans (if you are adding them), and vanilla.  Pour into a 10 X 14 inch greased and sugared pan and bake at 325° for 1 hour (35-40 minutes convection).  Cool slightly before frosting. Frosting: 1/2 cup butter, very soft or melted
8 oz. cream cheese, softened 2- 1/2 cups powdered sugar, sifted 1 tsp. vanilla extract Optional:  Add a couple of tablespoons of fresh squeezed orange juice- You may need a little more powdered sugar to compensate, but it gives the frosting a wonderful brightness.  (Thanks Cherie' for the great tip!)
Combine all the ingredients and beat well.  Spread evenly over cooled cake.
Here's the step by step: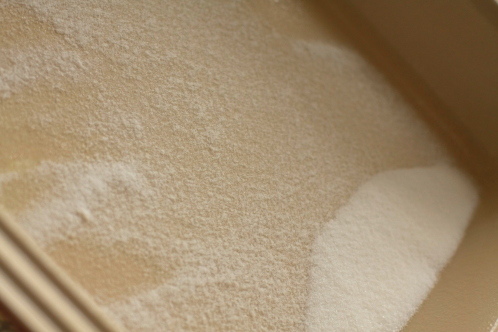 Preheat your oven to 325 degrees and grease and sugar your pan.  Yum!  The sugar is the most wonderful touch.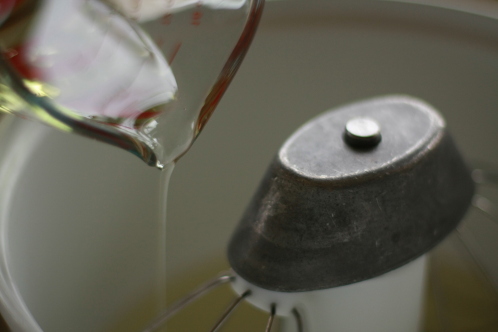 In your mixer or large mixing bowl pour vegetable oil…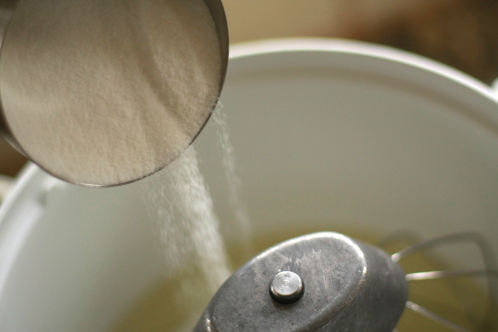 and sugar, and mix them together well.  I would say cream together, but oil and sugar don't really cream do they?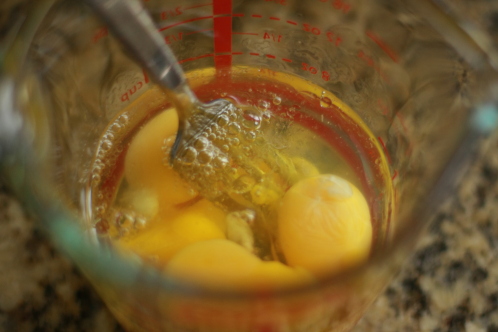 Add well beaten eggs.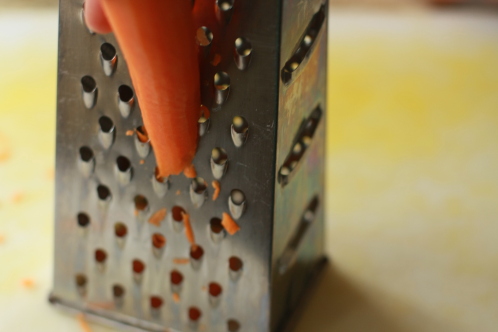 Grate the carrots and toss them in.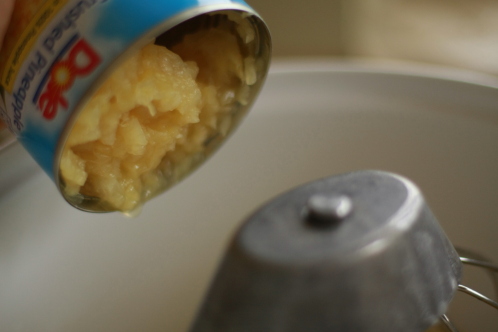 Now for the crushed pineapple- this is one of the changes made to the original recipe.  You can't really see or necessarily taste the pineapple, but it adds moisture and texture to the cake.   Mix all the wet ingredients together thoroughly.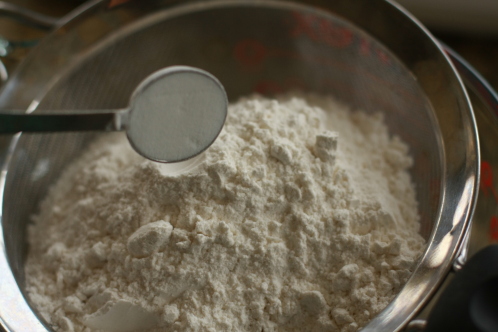 In a separate bowl sift together the flour and baking soda.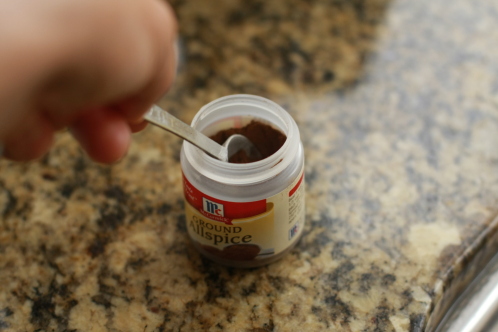 Add allspice and cinnamon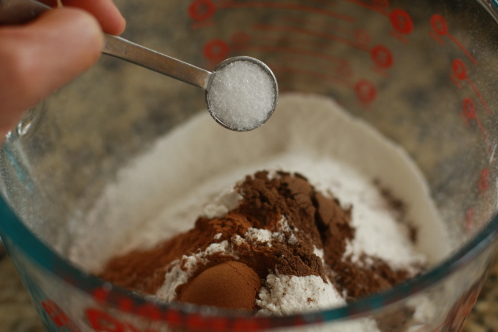 and salt. Stir them all together.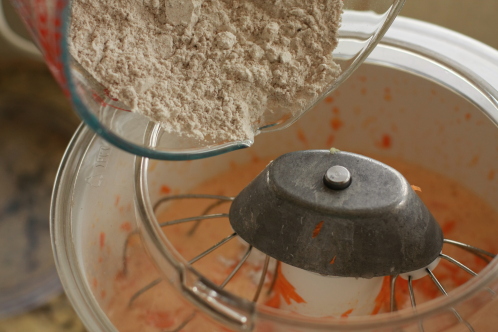 Slowly add the dry ingredients into the mixing bowl until incorporated.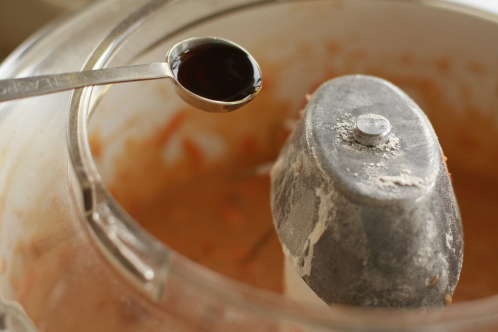 Add the vanilla… and if it pleases you, the pecans.  I know I might be nuts, but I'm not a fan of nuts in my carrot cake.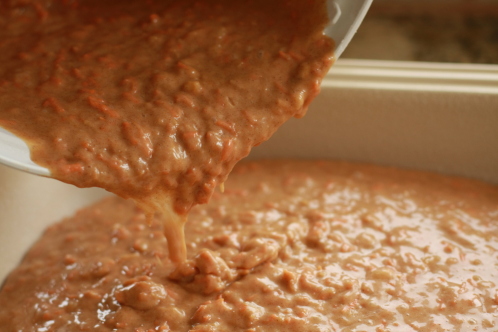 Pour it all into your prepared pan and bake at 325 degrees for 1 hour.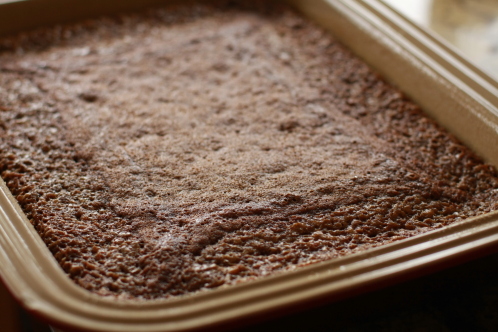 It's a lovely color cake!  Allow to cool completely before frosting.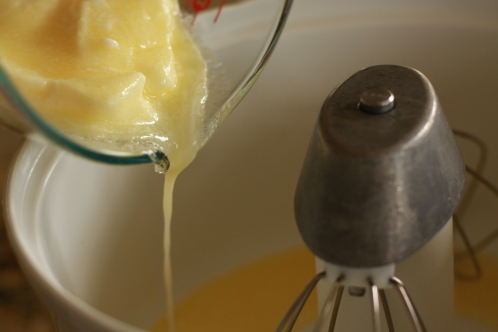 Mix together all the ingredients for the frosting.   You should have the butter VERY soft or even melted for a smooth frosting.  Also make sure your cream cheese is room temperature.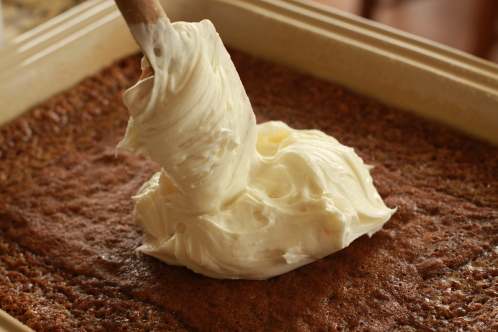 Frost the cake.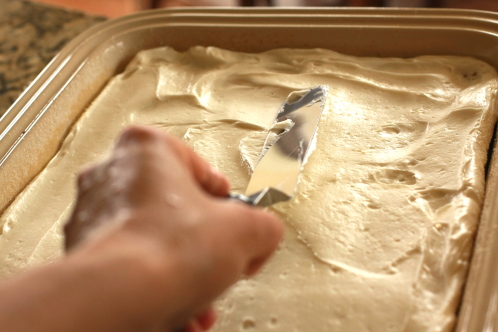 I love that carrot cake is even better the next day, so it's OK to make ahead.  It's great the day you make it too… and I can rarely wait to have a slice.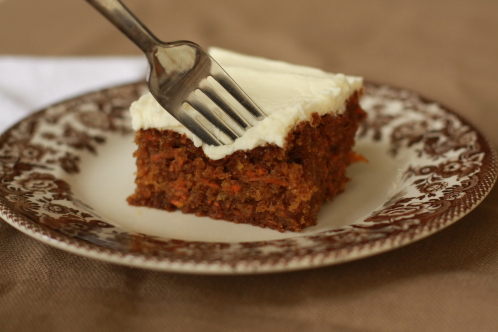 It is divine.  Carrot Cake is a perfect autumn cake.  This cake will serve 12 – 20 depending on the size of your pan (I've cooked mine in a smaller pan than the recipe calls for on occasion = taller cake = less slices)  and how big your eaters are.
Have a lovely weekend!

2 Responses to "My Favorite Carrot Cake"