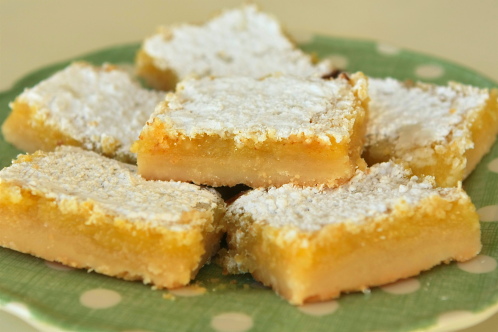 Last week I cooked and cooked.
I made an amazing Grilled Salad with Strawberry Balsamic Reduction for Pioneer Woman's Tasty Kitchen Blog.  It was the first time I'd ever tried lettuce on the grill and I am happy to report that it not only was easy, but it was crazy delicious.
The other crazy delicious thing I made last week was Lemon Bars.  This is one of the desserts that takes me back to my childhood.  Back then they were in my top 3 favorite treats… along with Rhubarb Pie and Carrot Cake.
They still make the top 10 list.  And this, my friends, is my all time favorite recipe for lemon bars.  They strike just the right balance of tart and sweet and the crust is divine.
Here's the recipe:
Lemon Bars
2 cups flour ½ cup powdered sugar 1 cup cold butter Heat oven to 350 degrees.  Spray 9×13 pan with cooking spray.  Mix above ingredients with a pastry cutter until well blended and pulling together.  Press into pan and cook for 25-30 minutes until slightly golden brown.  While the crust is cooking make the lemon layer:
4 eggs pinch of salt 4 tablespoons flour 2 cups sugar 2 lemons zest and juice In a medium bowl, beat eggs with salt with a fork.  Mix in rest of ingredients.  Pour over hot crust and bake for another 25 minutes. Cool and dust with powdered sugar.
Here's the step by step:
Before turning on the oven to preheat to 350 degrees and spray a 9 x 13 pan with cooking spray.  I prefer a glass Pyrex pan for Lemon Bars… but you can use metal too.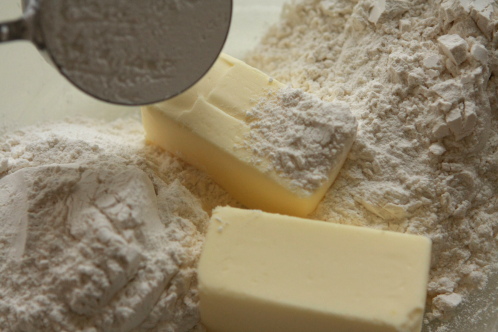 In a mixing bowl add butter, flour and powdered sugar.  Yes, it's a lot of butter.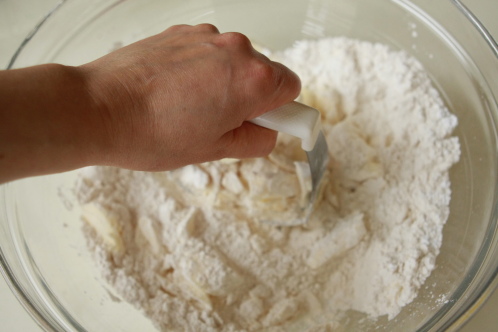 Using a pastry cutter cut the butter into the flour and powdered sugar.  I press down and turn… just like my mom taught me.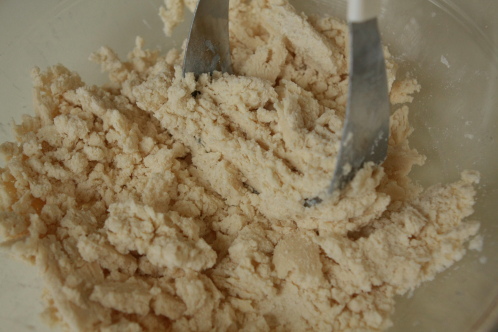 It's a good work out….  and trust me, you are going to need it.  You'll be eating Lemon Bars soon.  Cut the butter in until the crust starts pulling together and is well combined.   You could also use a food processor… but I'm an old fashioned kind of gal and I love my pastry cutter.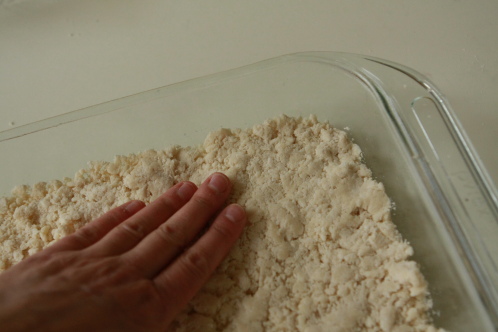 Press the dough into your greased 9 x 13 pan.  Pop it into the oven and cook until golden brown.  This takes 25 minutes in my oven.  Do not cook on convection.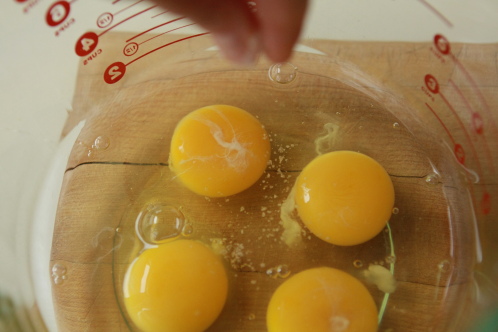 While the crust is cooking, crack 4 eggs into a medium mixing bowl.  Add a pinch of salt and whisk them together really good.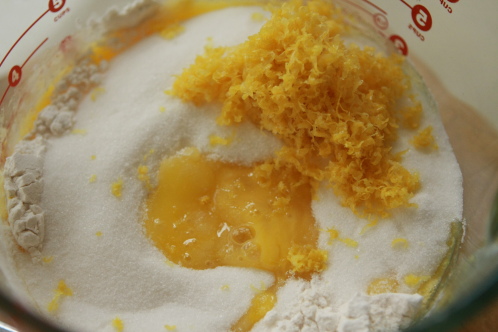 Dump in the rest of the ingredients: 2 cups of sugar, 4 tablespoons of flour, and the zest and juice of two lemons.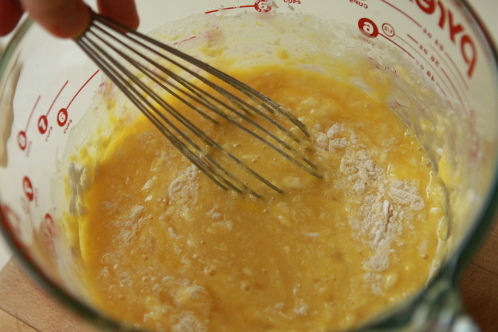 Give that a good whisking until it's nicely mixed.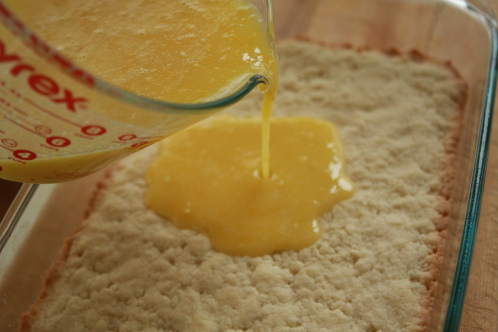 And pour it right over the hot crust… right when it comes out of the oven.  It's going to sizzle.  Then it goes right back into the oven for another 25 minutes.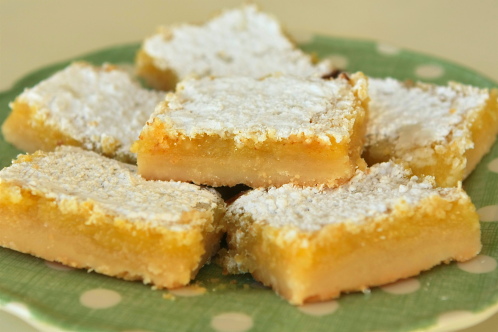 Once it's cool, give it a good sprinkling of powdered sugar.  I love to use a small mesh strainer to sprinkle the powdered sugar.  Depending on how you cut them, you get about 20 bars.
Lemon Bars are fantastic made a day ahead.  I actually think they are easier to cut and even taste a bit better the next day.  That is just perfect for a party.
I hope you love them as much as I do!

13 Responses to "Lovely Lemon Bar Recipe"