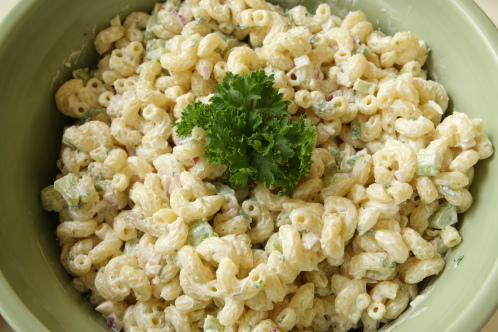 Every once in a while, when I am at the grocery store, buying food for a impromtu picnic or a last minute "let's have dinner up the canyon," I'll succumb to the impulse to buy a tub of store-bought macaroni salad.
This decision in invariably follow later with regret, once I taste a spoonful.  It is rarely very good… and certainly not worth the calories! Most store-bought salads taste like someone has dumped a bunch of sugar in the mayo.
Despite knowing this, I've been tempted more than once to buy it again.  I think it's because I like the idea of macaroni salad.  Or maybe it's because it seems like a summer comfort food.
I was so happy when I was given a recipe for a quick, easy and delicious macaroni salad.  It's like store-bought, only yummy.
This is the perfect salad to make when you are in a hurry… and your frig is mostly empty. Even when I am low on groceries, I typically have what I need to throw this salad together.
Here's the recipe:
Homemade Macaroni Salad

1 pound of elbow macaroni
2 – 3 ribs of celery, chopped
1/2 small red onion, finely minced
3 tablespoons fresh parsley, chopped (preferably Italian parsley)
juice of 1 lemon

1 1/2 cups mayonnaise
1 tablespoon Dijon mustard
1/8 teaspoon celery salt
1 pinch of cayenne pepper
1/8 teaspoon garlic powder
salt and pepper to taste
Cook macaroni pasta al dente according to package instructions
. (Do not overcook!)  Once cooked pour into a colander and rinse with cold water.  Do not drain well, you want the pasta to be a bit moist. To make the dressing:  In a small bowl, add juice of 1 lemon, mayonnaise, Dijon mustard, celery salt, cayenne pepper, garlic powder, and some black pepper and whisk together. In a large bowl, combine the pasta with the dressing, celery, onion, parsley.  Stir to combine.  Add salt and pepper to taste. If made ahead, this salad tends to get a bit dried out.  All you need to do is stir in a little warm water, until the salad is the correct consistency again.
Here's the step by step:
While I'm waiting for my pasta water to come to a boil, I prep the ingredients for my salad: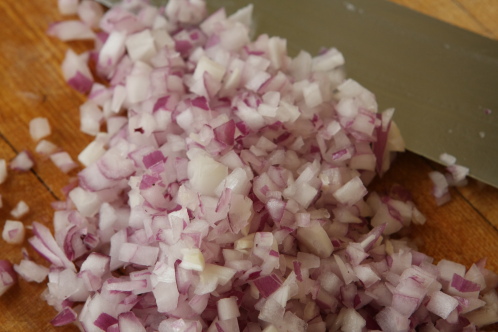 I chop up 1/2 of a small red onion.  I like it to be finely minced for this salad.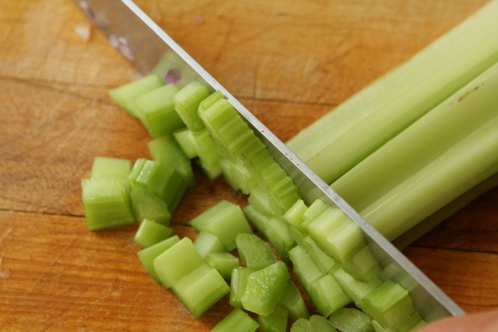 Chop up two to three ribs of celery, depending on how long they are and how much you like in your salad.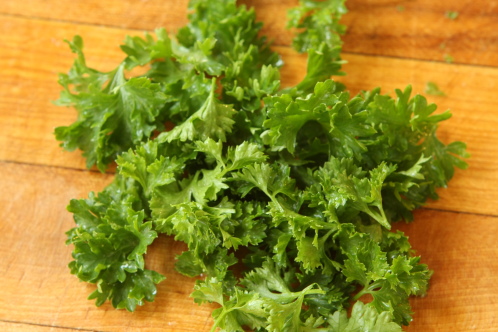 And chop up some fresh parsley.  I prefer Italian parsley because it has more flavor, but I didn't have enough to harvest out of my garden.  I have ample amounts of curly leaf parsley and that works too.
Oh, see now my pasta water is boiling nicely: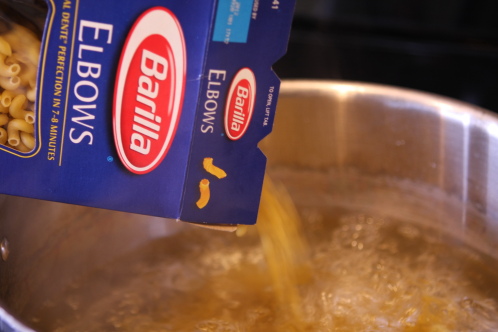 Cook macaroni according to the package instructions. You'll want to cook the pasta al dente… a soggy macaroni salad would not be good.
While it's cooking, I throw together the dressing: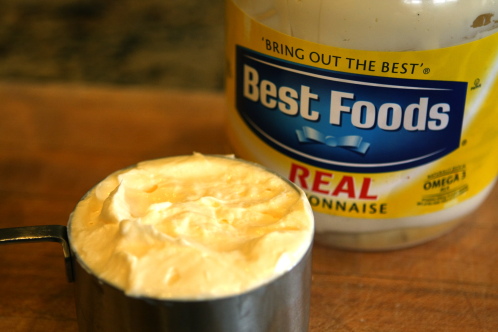 In a bowl, add 1 1/2 cups mayonnaise.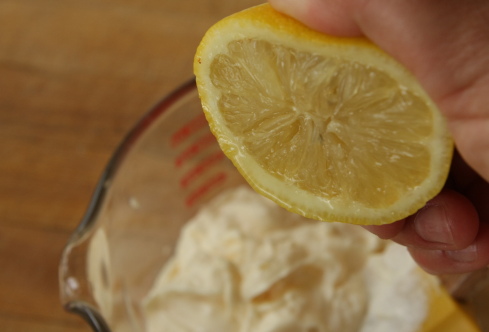 The juice of one lemon.  I always put my other hand below to catch any seeds.  But I had to take it away to take the picture.  Don't let crunching on a lemon seed ruin your day.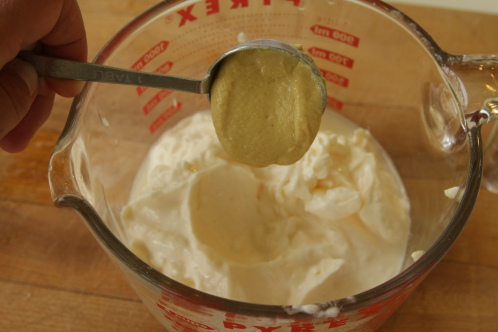 Add Dijon.  Doesn't Dijon add the most wonderful flavor?  I love it in a recipe.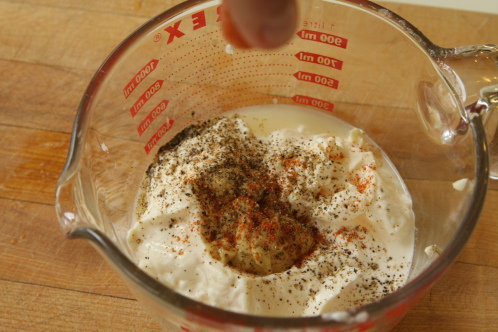 Add your seasonings… celery salt, cayenne, and garlic powder.  You'll add salt and pepper to taste at the end.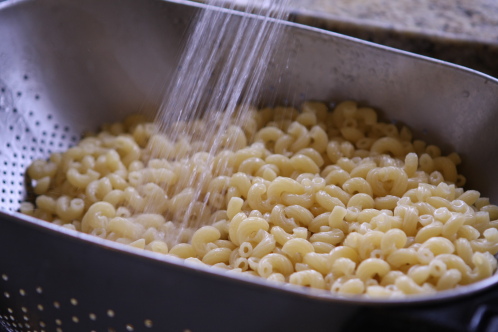 Once cooked, rinse and leave the pasta still a bit wet.  Pour it into your large serving bowl.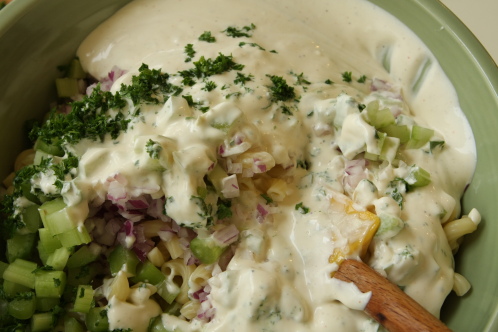 Toss the rest of the ingredients into the bowl and stir it together.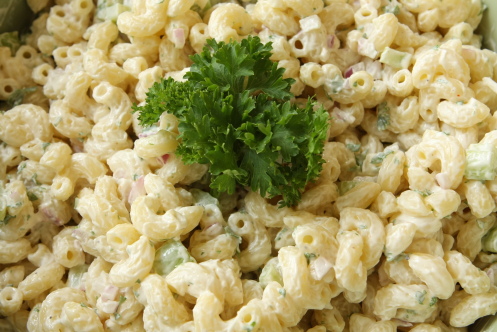 Add salt and pepper to taste.  If the salad gets a little dried out… which it does when I make it ahead.  Stir in a little warm water, and it's perfect.
No more tubs from the grocery store for this girl!

13 Responses to "Homemade Macaroni Salad"