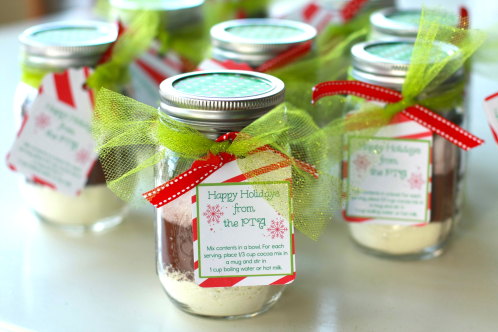 I have a little thing for Mason jars.  Beyond their obvious use for canning, I love Mason jars for storing leftovers, dry goods in my pantry, giving soup to a sick friend, and even to store things like clothes pins.
They are also the perfect package for a Christmas gift- pretty, useful and best of all reusable.
Today two of my dear friends and I got together to make gifts for the staff and teachers at our school- over 70 jars of hot cocoa.  They not only turned out very fun and festive, they were also pretty easy and not too messy to make, especially with the help of our wide-mouth canning funnels.
We used this recipe from Sunset Magazine, but it is almost exactly the same recipe from my Great Grandmother Platts.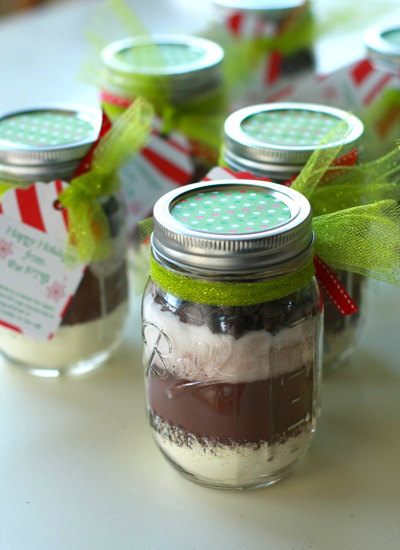 Rather than mixing it all up, we layered ingredients like the jars from Sunset magazine.
They were so easy and pretty, I'm planning on making a few more batches for neighbor and friend gifts.
And for more inspiration, here are a few other gift ideas in a Mason jar, that I've made in the past: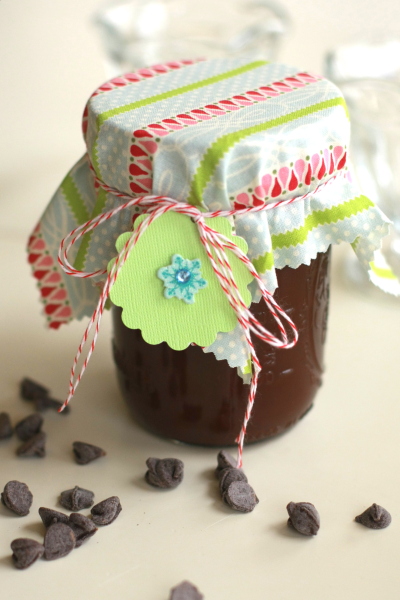 This hot fudge recipe is divine…..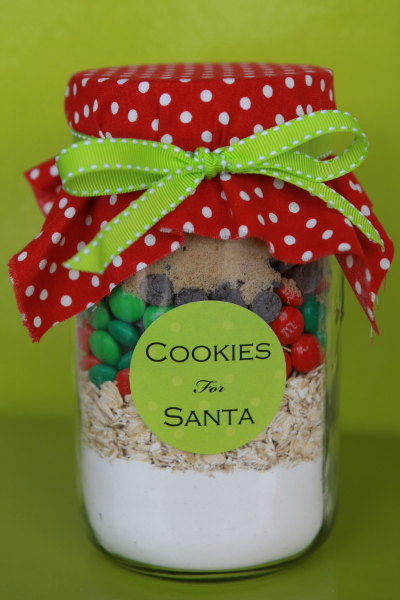 I've made batches of these Cookies in a Jar for Santa every year for the past few years.  They make a perfect, useful, delicious gift.
I also love that all these gifts can be made now… and given in December.
7 Responses to "Easy Hot Cocoa Mix in a Jar"