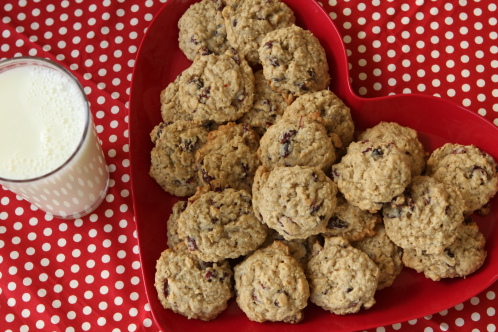 Welcome February.
You're just in time.  January was starting to look a little too smoggy and grey.
Just in time for February, I'm sharing one of my all time favorite cookie recipes.
Craisin Oatmeal Cookies.  They are sweet, but not too sweet, buttery, and best of all chewy and delicious.
They have Craisins instead of raisins.  I don't like cooked raisins, not one little bit.  But Craisins are tart and I love them cooked or straight from the bag.
With oatmeal and Craisins, I can pretend these cookies are healthy.  Almost.
If raisins are your thing, you can replace the Craisins with raisins.  My husband LOVES these cookies with Butterscotch chips instead.  Any way you make them, this recipe is a winner.
Here's how: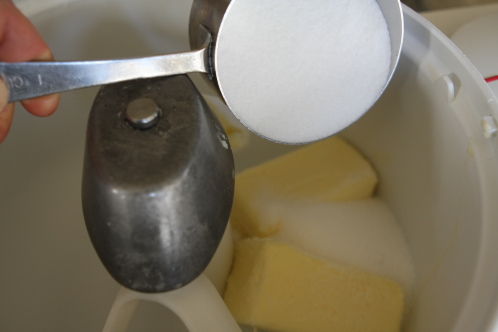 Cream together room temperature butter, sugar…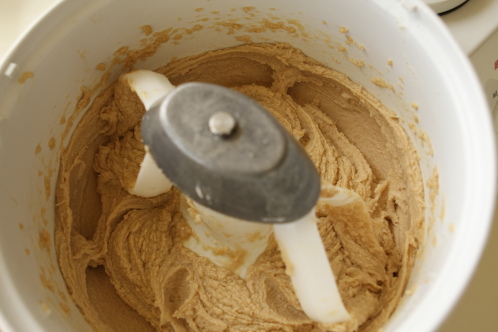 and brown sugar.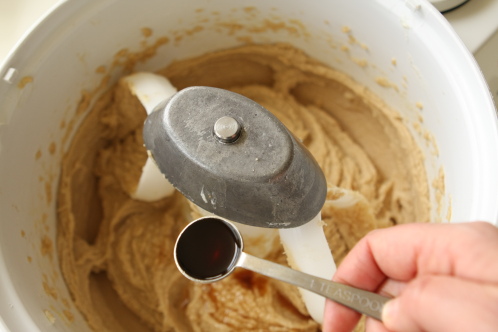 Add the eggs, vanilla and water.  Mix well.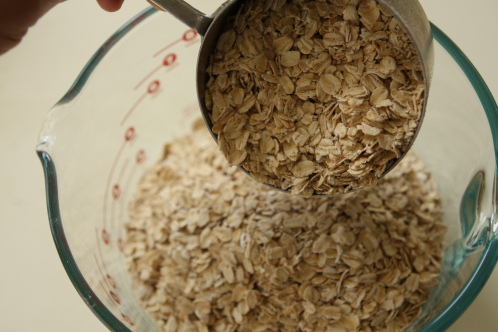 Here's a great tip:  In a separate bowl, add the flour and oats…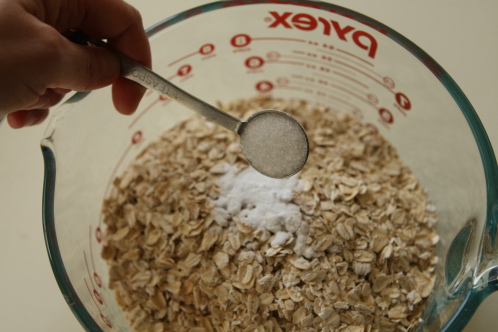 salt and baking soda…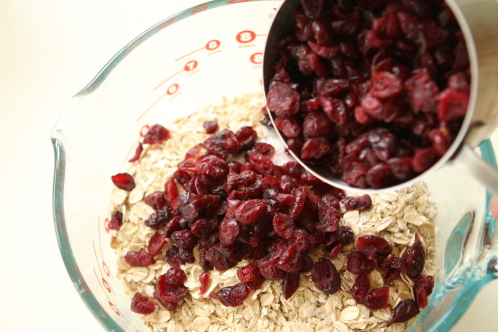 and the Craisins.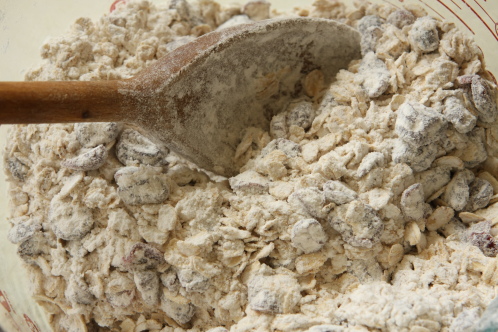 Stir together REALLY well.  You want to make sure the baking soda is well mixed.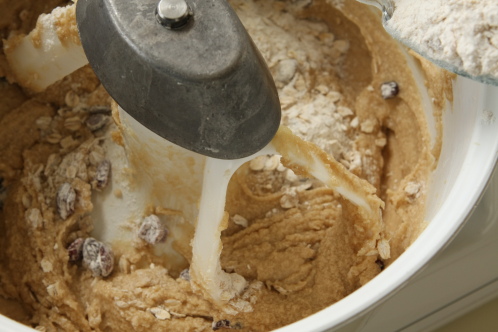 Then add the dry ingredients to the sugar mixture in batches so that it incorporates before adding more.  That way you don't end up over mixing the flour and the Craisins are nicely distributed through the cookies.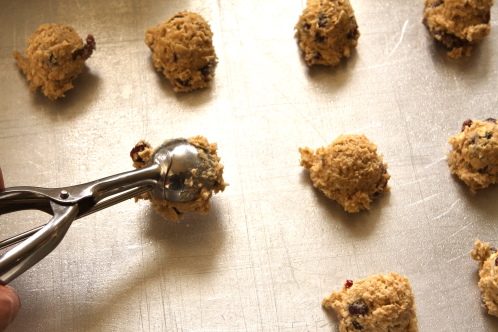 Do you have a cookie scoop
?  I couldn't live without mine.  It's the best and fastest way to evenly scoop cookies.
Bake them for about 12 minutes or until they are golden brown.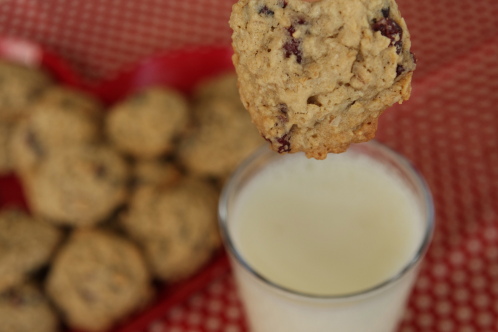 Best served warm with a glass of milk.
Here is the recipe:
Craisin Oatmeal Cookies
Makes 3 1/2 dozen
1 cup room temperature butter
1 cup sugar
1 cup brown sugar
2 eggs
2 Tbs. water
1 tsp. vanilla
1 1/2-2 cups flour
1 tsp. salt
1 tsp. soda
3 cups cooking oats
1 1/2-2 cups Craisins
Cream butter and both sugars together.  Add eggs, water and vanilla and mix well.  Combine dry ingredients and add to creamed mixture.  Add Craisins and bake at 350° for 12 minutes or until golden brown.
Click over to my Tasty Kitchen recipe box for the printable recipe.

7 Responses to "Cookie Love – Oatmeal Craisin Recipe"