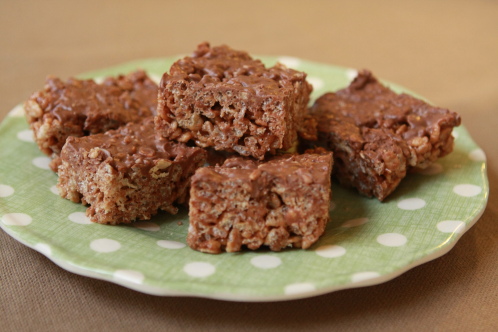 I said on Monday that I am really trying to focus on the little things.  One of the things I know I will remember in years to come is teaching my kids to sew, garden and cook, of course.  While I haven't had much luck getting my son interested in sewing- yes, I've tried.  Cooking is another story.  Boys CAN cook.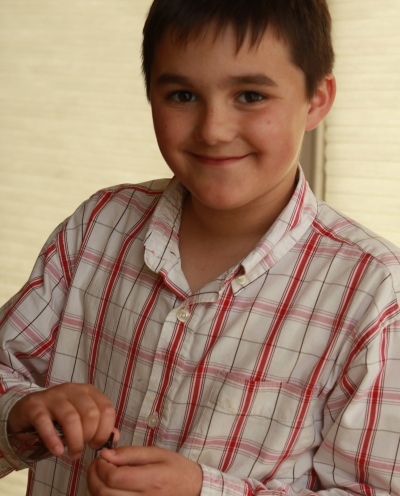 Yesterday my son got in the kitchen to whip up a little dessert for our family.
It was just the kind of dessert a boy would love.  Because it's a cross between a candy bar and Rice Krispie Treats.  How could you go wrong?
This recipe comes from his Auntie Jen.  He thinks his Aunties rock when it comes to chocolatey cereal desserts, actually he thinks his Aunties rock. Period.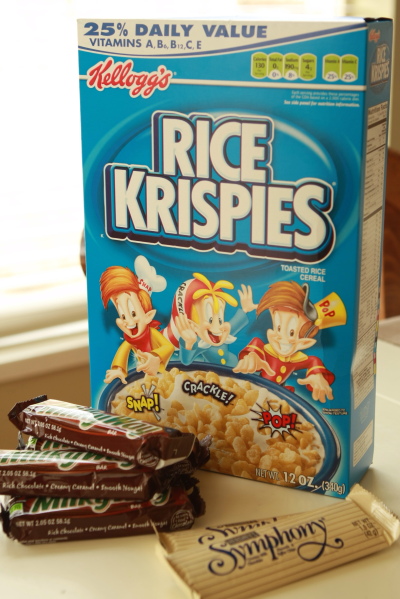 I mentioned candy bars, right?  Well this little treat has no less than 9 bars!   Dieters beware.  It's best to wait for candy bars to go on sale if you want to make these babies.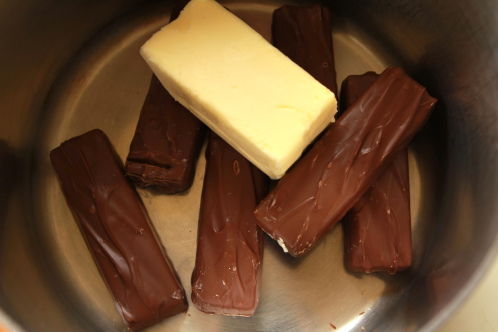 My son started by putting six regular-sized Milky Way bars in a medium sauce pan with a cube of butter.  I am pretending I didn't see that so I can enjoy one later.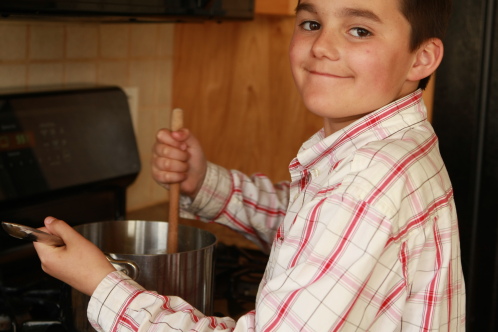 Over medium low heat melt the chocolate bars and butter until they are melted and combined.  It takes a long time… but he didn't mind – he just enjoyed the anticipation.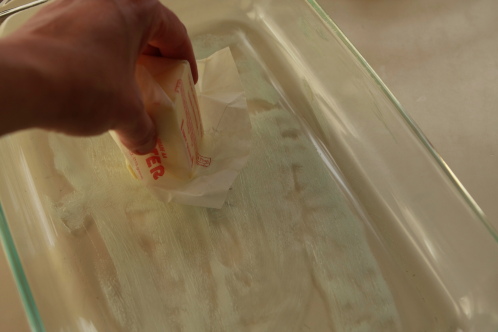 While he is stirring, I butter a 9 x 13 inch Pyrex dish.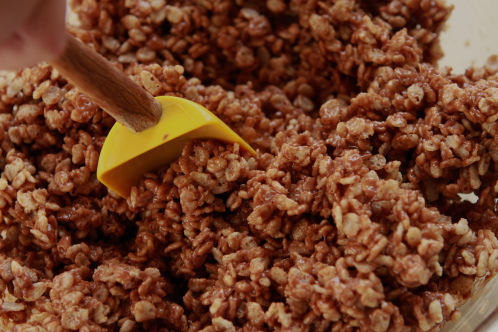 Pour the melted candy bar mixture over 6 cups of Rice Krispie cereal.  And stir to combine.  Mom needed to jump in and help to make sure it was thoroughly mixed.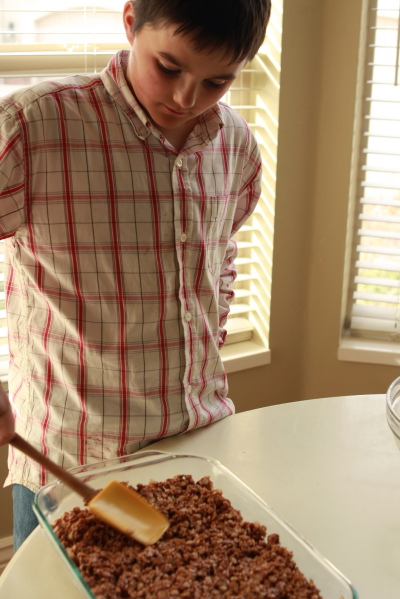 Then spread it out evenly into the pan.  He did help himself to a few bites, just to make sure it tasted OK.  It is the duty of the cook to check and make sure.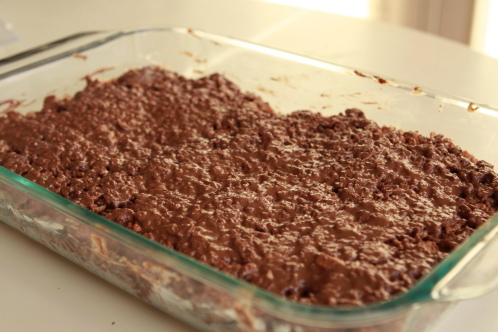 Last but not least, he spread melted milk chocolate over the top.  Usually one large Symphony bar, without the nuts is the right way to go… but we used what we had, 3 small bars with toffee and nuts, and it was delicious.  We broke up the Symphony bar and melted in the microwave for one minute.  It didn't look melted, but once he stirred it, it was perfect.  Then drizzle over the Rice Krispie Treats and spread them out.
Let them sit for about 2 hours or so to let the chocolate set up.  If you can wait that long.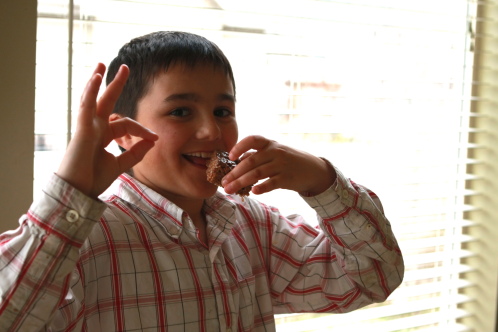 He couldn't.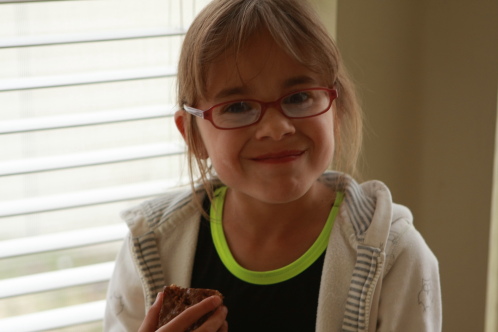 And neither could his sister.  According to her on a scale of 1 to 10 "this dessert is 100!"
Here's the recipe:
Evil Chocolate Rice Krispie Treats
6 cups Rice Krispie Cereal
6 Milky Way Bars
1/2 cup of butter
1 Large Milk Chocolate Symphony Bar
In a medium sauce pan melt Milky Way Bars and butter until melted and combined.  In a large bowl, mix Rice Krispies and melted candy bars mixture until cereal is totally coated.  Spread into a buttered 9 x 13 inch pan.  Spread melted milk chocolate bar over the top.
Enjoy!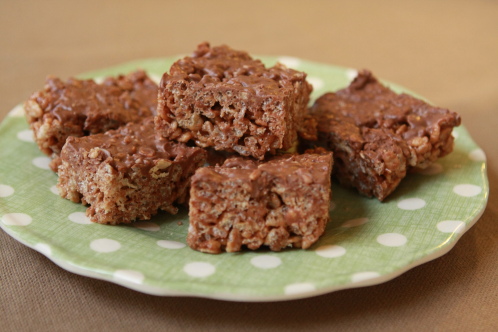 5 Responses to "Boys can cook Chocolate Rice Krispie Treats"