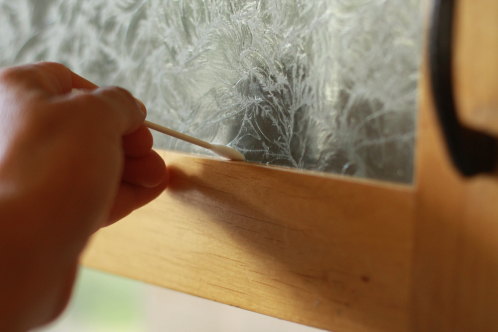 The past few weeks I've been working my way through my home cleaning with a vengeance.
You know I really mean business if I break out the Q-tips for deep cleaning.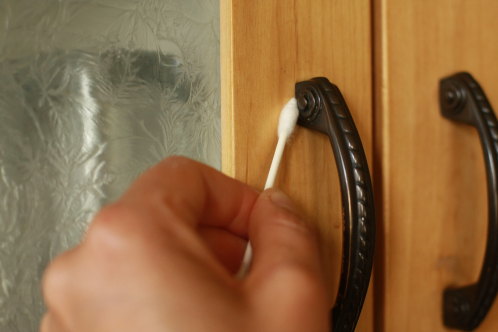 There is seriously no better, cheaper way to deep clean in the grooves and crevices of my kitchen cabinets than with a Precision Tip Q-tip.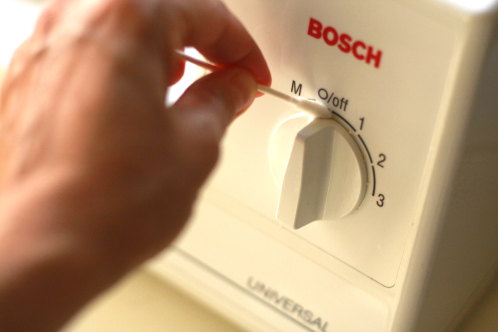 It's perfect for deep cleaning small kitchen appliances…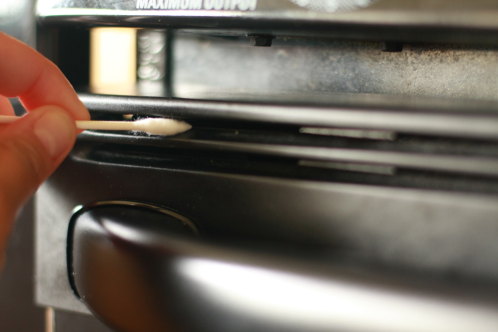 … and major appliances too.
Since everything in the kitchen is a little greasy, just dip your Q-tip in your favorite degreaser and go to town.
I try to use cleaning solutions that are earth-friendly, effective and easy, so I use vinegar and water as my degreaser.  I usually dilute 50/50 but if it's really greasy, I'll use straight vinegar on things like appliances.
I use about 20% vinegar to 80% water for my wood cabinets too.  Vinegar is a known disinfectant so it's perfect for deep cleaning.  Give me vinegar and a Q-tip and watch out dirty kitchen…  before you know it, it'll shine like the top of the Chrysler Building.
- – – – – – – – – – – – – - – – – – – – – – – – – – – – – – – – – – -
Be sure to join Q-tips on Facebook and share your tips as part of the Tip-A-Thon and you could win a $100 weekly gift card or the grand prize, a $1,000 gift card and a year's supply of Q-tips.
Disclosure: I'm a Tipster ambassador and this is a sponsored post by Q-tip.  All opinions and ideas are my own.

3 Responses to "Q-tips in the Kitchen"